Last Updated on 2023-09-10 by a-indie
Sonic Boom-loving Indonesian psychedelic rock band Crayola Eyes.
The six-piece, who have listened to all the old and new psychedelic bands, will soon become the new face of the psychedelic scene.
Vocalist Reno Nismara has a deep knowledge of Japanese music, having been at the 2017 Fuji Rock Festival.
We spoke to Crayola Eyes, whose debut album is almost complete.
Artist:Reno Nismara Interviewer:yabori Translations:H.M
About Crayola Eyes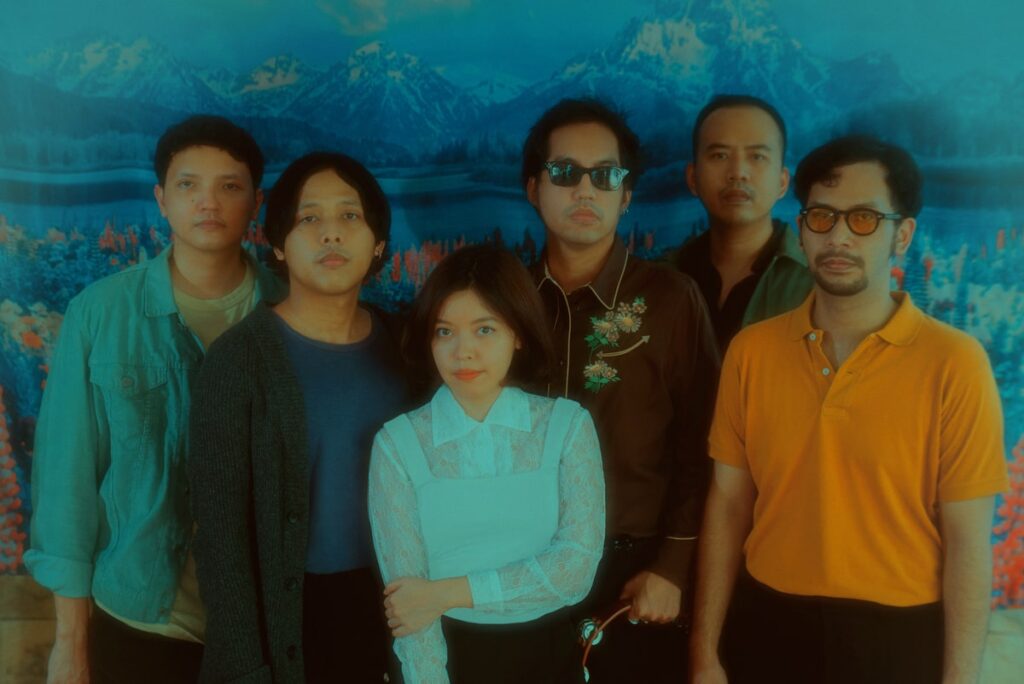 -When and how were you formed?
Reno Nismara:I didn't remember the exact date of when we were formed, but our first gig as Crayola Eyes was on July 10, 2012. Not too long after I came up with that name. Before coming up with the name Crayola Eyes, we changed our name every time we performed and the band members weren't as fixed as today. There were rotating members around the fixed ones — guitarist Kendra Ahimsa and I are the only members from the era that are still in the band now. Then drummer Ferry Prakarsa, guitarist Bayu Andrianto, bassist Aditya Hadisusanto, and keyboardist Anindya Anugrah joined respectively; shaping the current formation which I hope can last a lifetime.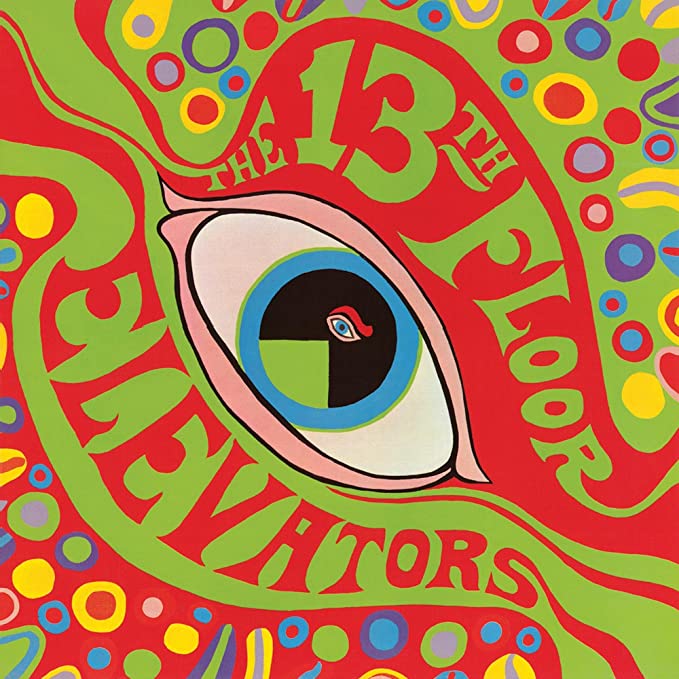 -What is the meaning of the band's name?
The 'Crayola' part is inspired by The Red Crayola, a US experimental band formed in the late '60s. They changed their spelling to The Red Krayola when they were informed that the owners of Crayola crayons considered a lawsuit against the band. Thus, we decided to maintain their initial spelling in the name of our band — with a C, not a K — to oppose arbitrary behaviors from entitled people.
While the 'Eyes' part is inspired by the cover of The 13th Floor Elevators' debut album, a San Francisco-based psychedelic band from the late '60s. The cover captures the magic of seeing in such a distinctive way that I'm almost always stopped in my tracks every time I encounter the album in a record store.
Combined, those two words form the name "Crayola Eyes", which doesn't really mean anything, but, personally, I think it sounds quite nice and also reflects our music well.
About Indonesia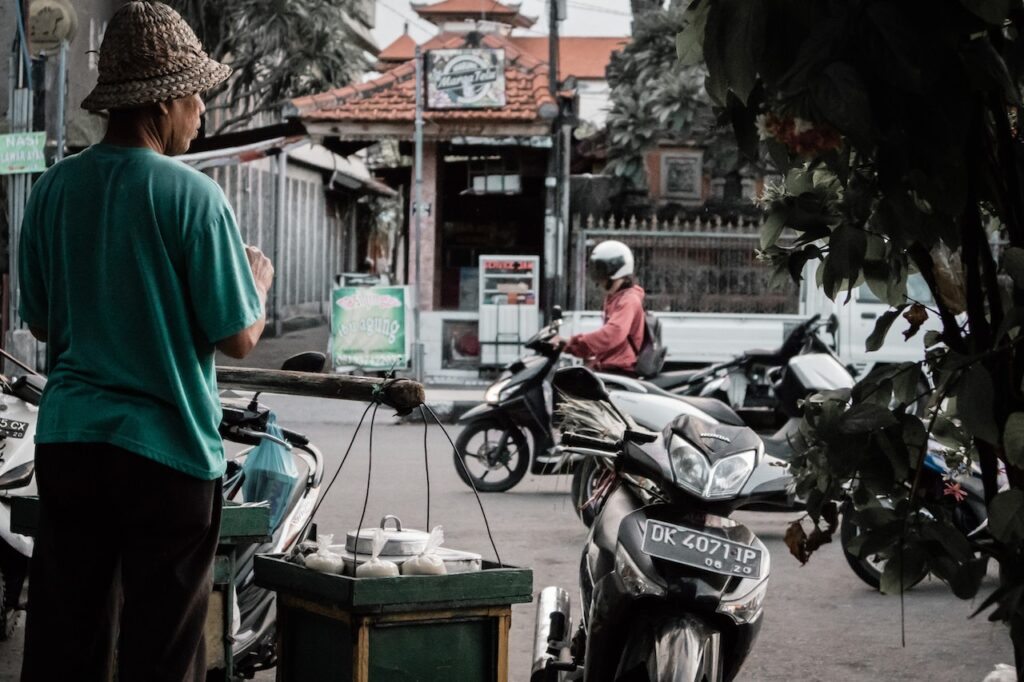 -You are based in Jakarta, Indonesia. What is Jakarta like?
I have a personal saying, "Jakarta is full of wonder, especially if you know where to look." It's filled with many things to do, many places to go, abundance of good food, a vibrant music scene, and a lot more. There's always something to look forward to, but it's not always visible. Good food is not only available in shiny, fancy restaurants, but also in narrow alleys in the deep of the night. Music doesn't only blare in night clubs full of expensive liquors, but also in underground venues with mixed scent of sweat and cheap booze. All in all, it comes down to preferences, really. Although, in Jakarta, these preferences may change in an almost routine manner, specifically depending on traffic [laughs].
-I would like to ask you about the music scene in Indonesia. The Spotify playlist 'Hot Hits Indonesia' ranks as half homegrown music and half as Billboard music. On the other hand, band music was almost impossible to find. What kind of music is currently being listened to in Indonesia?
Lately, the Indonesian music scene is actually filled with a lot of singer-songwriters. They're the ones that gain a lot of listeners here, which is good for them. At the same time, alternative bands like us have also received acknowledgments and been given more opportunities to perform on proper stages to show what we're capable of.
I agree that it's harder to find new releases from Indonesian alternative bands because of the algorithm used by streaming services, but if you crave for more, you can check out a playlist named "Gelombang Alternatif" on Spotify and also a site called The-Storefront.com which sells physical and digital releases from the alternative side of Indonesian music.
-What is the position of an indie rock band like you in Indonesia?
Most of Crayola Eyes members, even the band manager, are 9-to-5 employees. We work at our respective offices on weekdays and perform live usually on weekends. It's a bit of an utopian dream to expect that an independent band with a particular sound like us can live solely from being musicians in Indonesia.
That said, we are fortunate to be in a band that play music we actually love, the kind of music we want to hear on a regular basis — no one to answer for, no one that orders us around, no one to pressure us to make something that we don't care about. We are also very lucky that La Munai Records, the record label that signed us, understands that we work best when we have creative freedom.
-I understand that Indonesian is the official language in Indonesia. Why do you sing in English and not in Indonesian?
It's not that I don't want to, but it's just that I haven't had the chance. I actually have many Indonesian lyric drafts. So, probably in the near future.
About singles
-You released two singles in 2018 before starting to release singles in 2022. What has happened in the meantime?
Life happened [laughs]. Initially, we wanted to record not long after we put out the singles in 2018, but work was too time-consuming for some of the members. So, the process took longer than expected, from collecting the money needed to record an album, creating the guide track, to finding the right studio and schedule. Plus, the pandemic took place which confined us to our homes and delayed the process further.
But, as a blessing in disguise, we met our album's producer — Bernardus Fritz from Jakarta's techno unit, Sunmantra — when we were re-planning the recording process and schedule. We actually knew him from way back and we realized that we needed inputs from a fresh pair of ears as a way to further expand our materials. We then asked Fritz to be the producer of our album and he immediately said yes. We were confident about him because we have mutual interest in specific types of music and he also has an understanding towards Crayola Eyes' music. We wanted our sound to evolve without compromising Crayola Eyes' fundamental particularity. Fritz understood this. He knew exactly what we aimed for.
Spectrum (for Sonic Boom)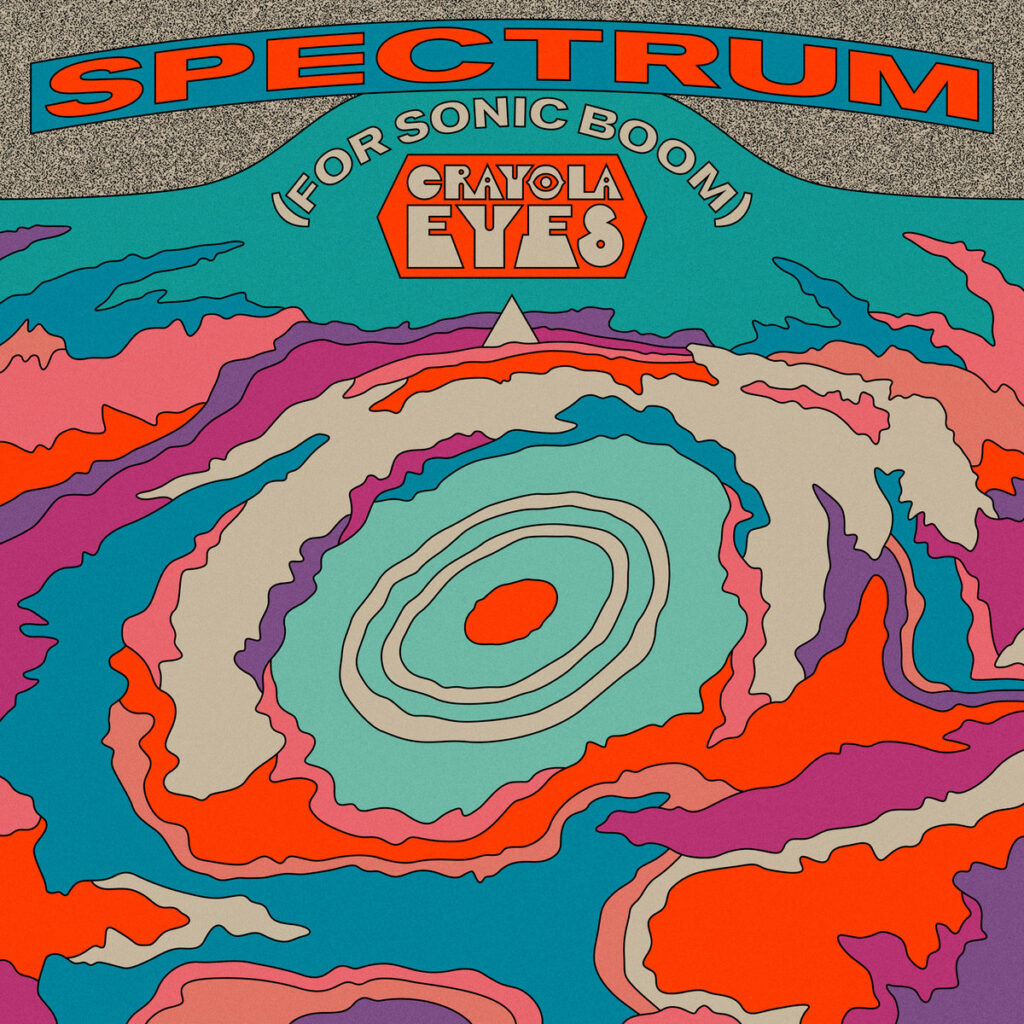 -The single "Spectrum" is dedicated to Sonic Boom. Why did you choose a song with a full-on Sonic Boom influence for your third single?
It's a way to pay tribute to one of the persons who've musically changed our lives. We also think that Peter Kember a.k.a. Sonic Boom deserves more recognition in our country and, hopefully, through "Spectrum (for Sonic Boom)", Crayola Eyes' listeners who have never heard of Peter Kember before are encouraged to find out more about him, whether it's his work as Sonic Boom, Spectrum, Experimental Audio Research, with Spacemen 3, or his production-related contributions.
We also want to showcase our tendency and ability to draw on our influences in order to create something entirely authentic. It's some kind of a proof that we're not afraid to wear our influences on our sleeves. After all, the important thing is not where you take things from, but where you take them to.
Blacker Than Coal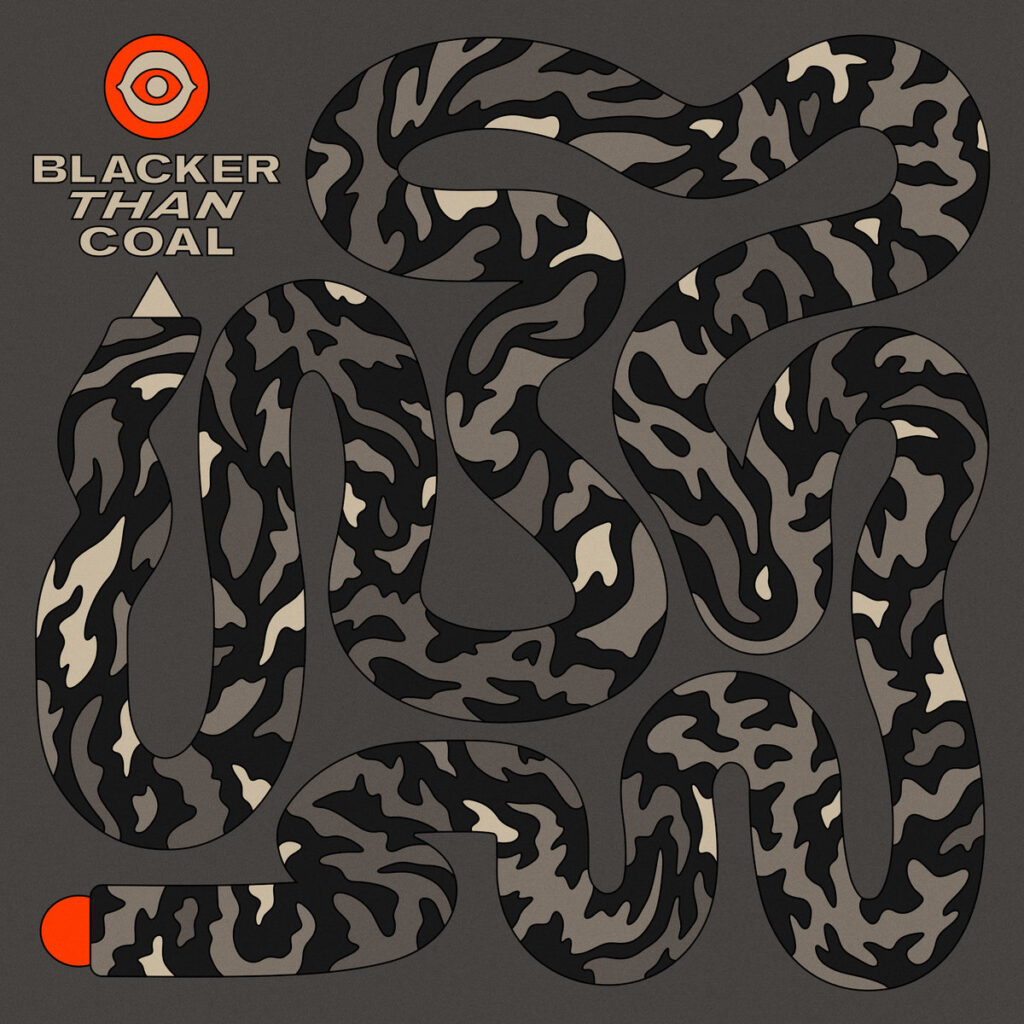 -The new song "Blacker Than Coal" has the biggest scale of your music. What are some of the innovations you've made on this song?
The three most stand out aspects are arpeggio, violin, and three guitars. If you listen closely we actually use three guitars in this song: there's the melody, the rhythm, and the soundscape surrounding the song. While for the arpeggio and violin, we use it on the song's climactic part alongside the guitar-made wall-of-sound. Trivia: the arpeggio part is inspired by The Horrors' "Sea within a Sea".
Also, this is the only song on our upcoming album that uses maracas instead of the usual tambourine. However, it's not exactly something new because I've utilized maracas for our live shows regularly.
New Album
-I understand that you are releasing a new album at the end of this year. What does the album sound like at the moment?
We have just finished mastering it and, honestly, it exceeds our expectations. It manages to capture our newly expansive sound, which resulted from a combination of multi-layered instrumentation and elevated production. We can't wait to put it out, really. It has been a long time coming.
-Of course, you would love everyone to listen to your song, but is there any particular listener or person are you aiming for?
Well, the most important thing is the fact that we are in control of our own music, that we can create whatever we want to create, that there's no need to compromise. And if people like our music and find it relevant to them, even if it's just one person, that already makes us happy. Although, not gonna lie, personally, the more people that like our music, the greater the feeling. [laughs]
Live Performance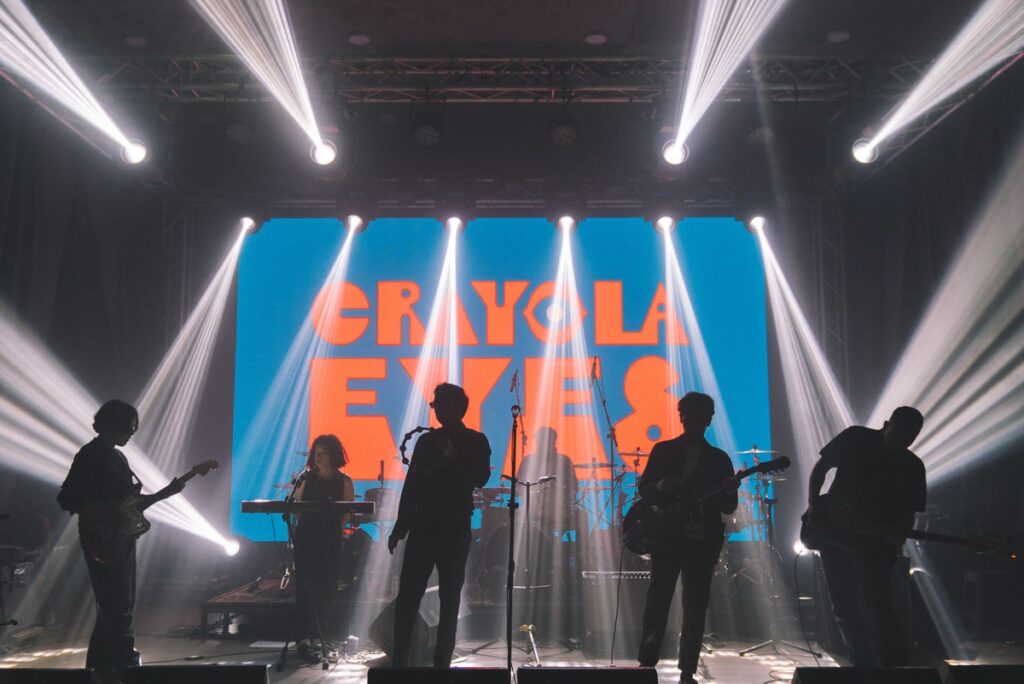 -I watched your live videos on Youtube. I think the repetitive sound is a feature of your live shows, what are some of the things you try to do in your live shows?
Lately, ever since we are preparing for our album release, we pay quite close attention to our production value. We want our audio and visuals to have a certain quality in order to give something special to the audience. I believe that we're an audiovisual band when it comes to stage performance. Although no need to be fancy: a proper soundsystem, a screen to project the visuals, and lighting — strobe light is advised — are enough for us.
[FULLSET] 2022.11.05 Crayola Eyes

Relations to Japan
-I visited Reno Nismara's Instagram and found that you were in Japan during the 2017 Fuji Rock! Which artist did you see at Fuji Rock? If you have any favorite artists in Japan, please let us know.
[laughs] That was actually my first and, so far, only time attending Fuji Rock. Prior to my visitation, I've only read about the festival, watched footage of bands performing there, and drooled reading the line-ups almost annually, so it was basically a dream come true to actually set foot and camp in the beautiful festival ground. Moreover, the festival had a superb line-up in 2017. I watched Aphex Twin, The Avalanches, Bjork, Cornelius, Death Grips, Gorillaz, LCD Soundsystem, The Lemon Twigs, Slowdive, among others.
As for Japanese artists, we like many of them, actually. Old and new, music and other artforms, popular and otherwise. I'm going to try to list down some music-related names here, in no particular order: Happy End, Yura Yura Teikoku, Jacks, Les Rallizes Denudes, The Mops, Flower Travellin' Band, Speed Glue & Shinki, Taj Mahal Travellers, Acid Mothers Temple, Pizzicato Five, Flipper's Guitar, Ogre You Asshole, Kikagaku Moyo, Minami Deutsch, Cornelius, Kahimi Karie, Keiji Haino, J. A. Seazer, Haruomi Hosono, Ryuichi Sakamoto, Shintaro Sakamoto, Minako Yoshida, Tatsuro Yamashita, Taeko Ohnuki, Akiko Yano, and many others.
Roots of Crayola Eyes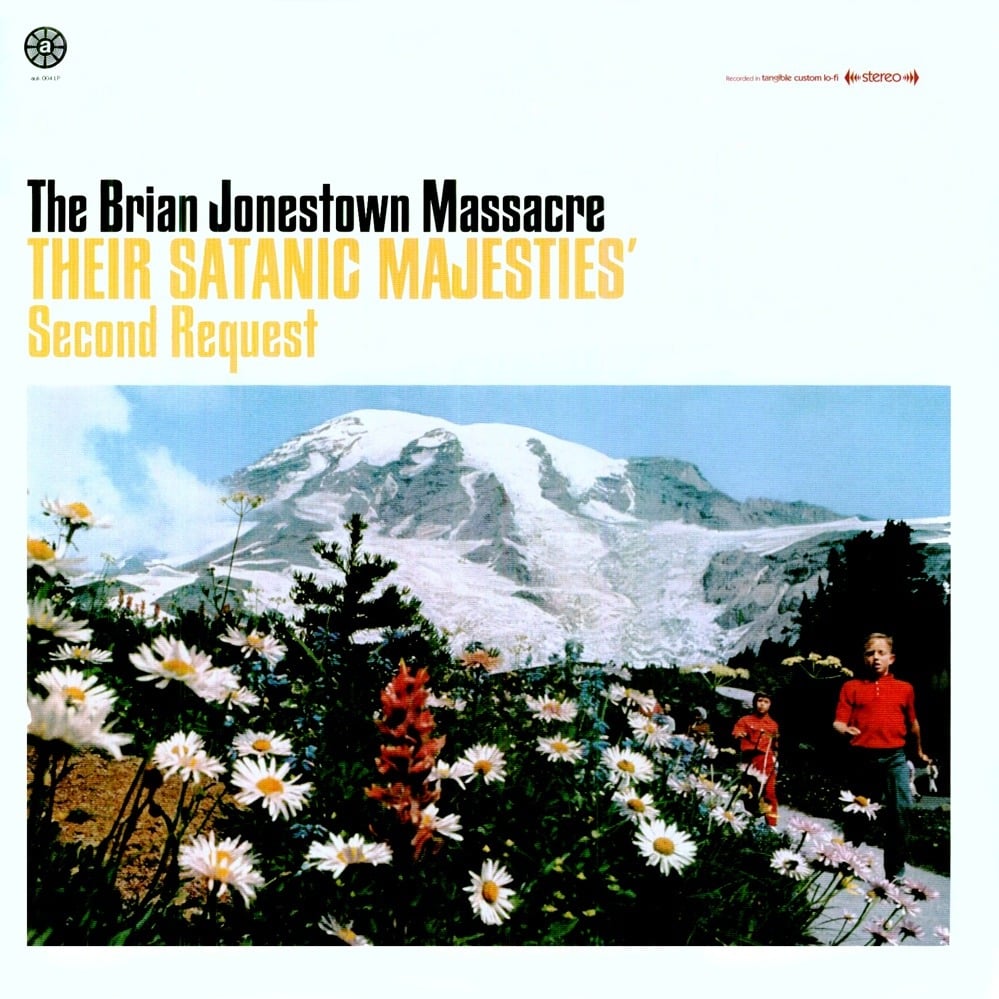 -Please tell us about three albums that have influenced your music. And tell us about the specific part that inspired you in each album.
The three bands that we regularly talk about from the band's early days until now are The Brian Jonestown Massacre, The Velvet Underground, and Spacemen 3. If I have to pick an album from each band, then it's "Their Satanic Majesties' Second Request" due to its vast experimentation and direct throwback to the late '60s;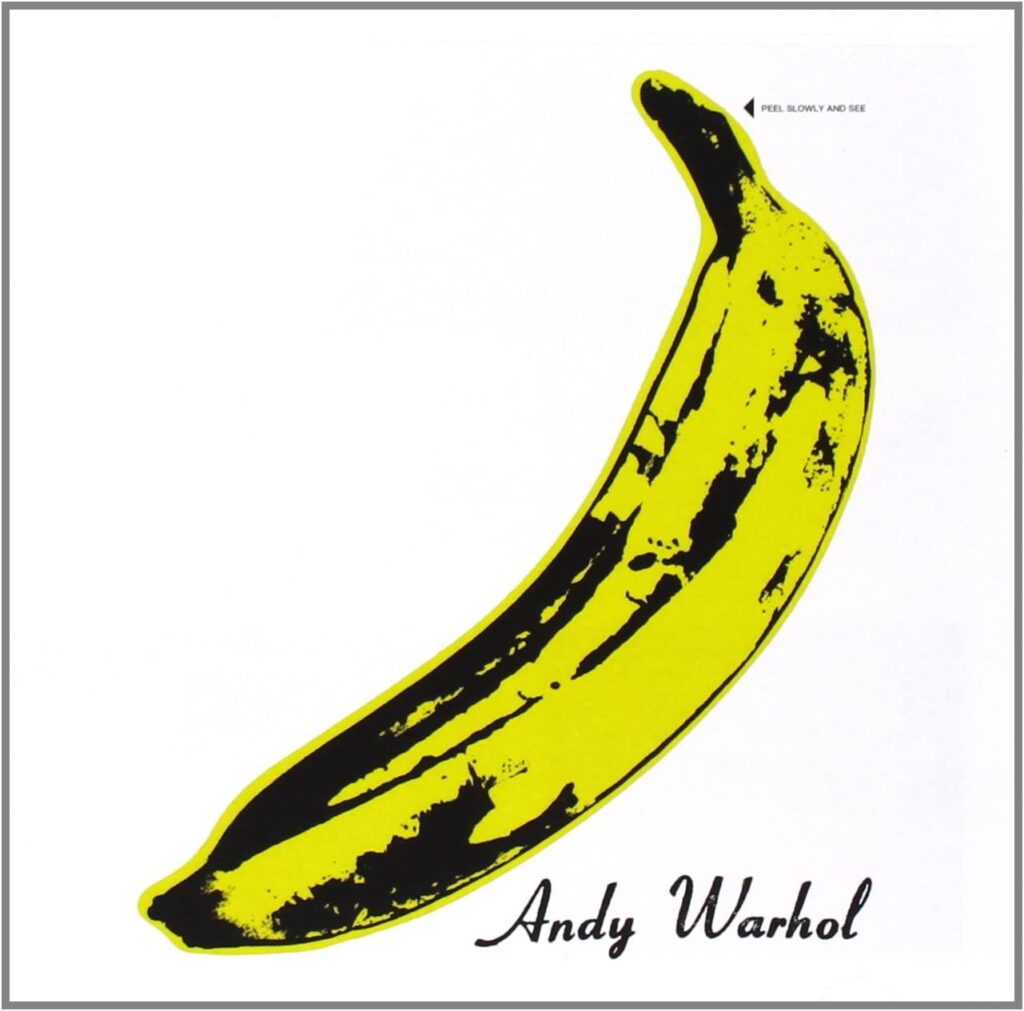 "The Velvet Underground & Nico" due to its revolutionary aspect — no one has done it like them prior to the album and many are doing it like them ever since;

and "The Perfect Prescription" due to its impeccable album flow.
-I believe that the number of your fans will increase in Japan in the future, starting with us. Could you give a message to listeners in Japan?
Do you really think our Japanese fans will increase in the future? If so, then I hope Crayola Eyes can visit and do some shows in Japan very soon, so that we can all meet up, talk about many things, drink many drinks, and have fun together. In the meantime, don't forget to listen to Crayola Eyes and share it to your friends, so your friends can share it to their friends, so their friends can share it some more, and so on.
——————————————
Gushing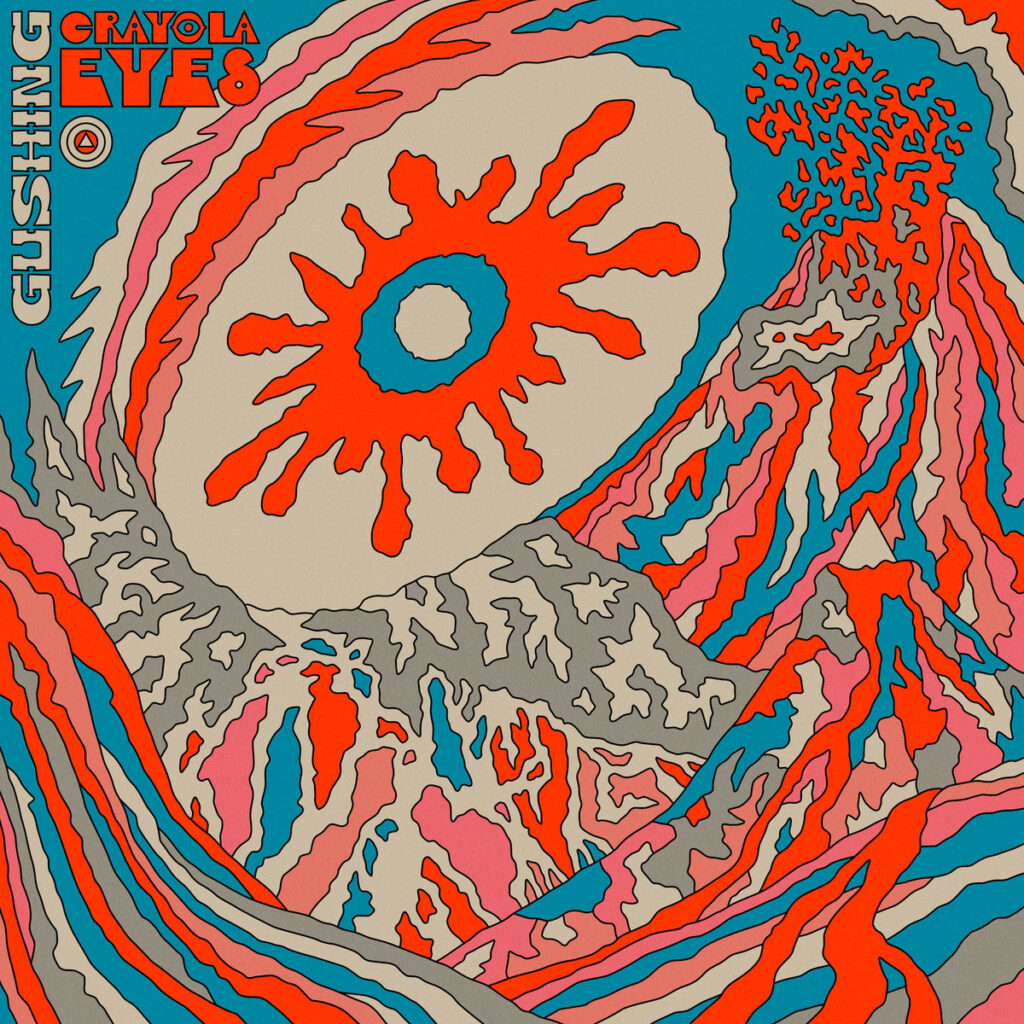 Indonesian indie rock band, Crayola Eyes, has finally released their highly anticipated debut album titled "Gushing."
The album features 8 songs with a total duration of 41 minutes, showcasing the band's versatility and creativity.
Collaborating with Sunmantra's Bernardus Fritz as co-producer was a smart decision, helping to expand the band's materials and avoid stagnation.
The album was a collaborative effort between Crayola Eyes and Fritz, resulting in a high-quality album that showcases the band's talent.
Fans of indie rock and psychedelic music won't want to miss this impressive debut album.(23 Feb 2023 Postscript.)

——————————————
Crayola Eyes released Works
1st album"Gushing"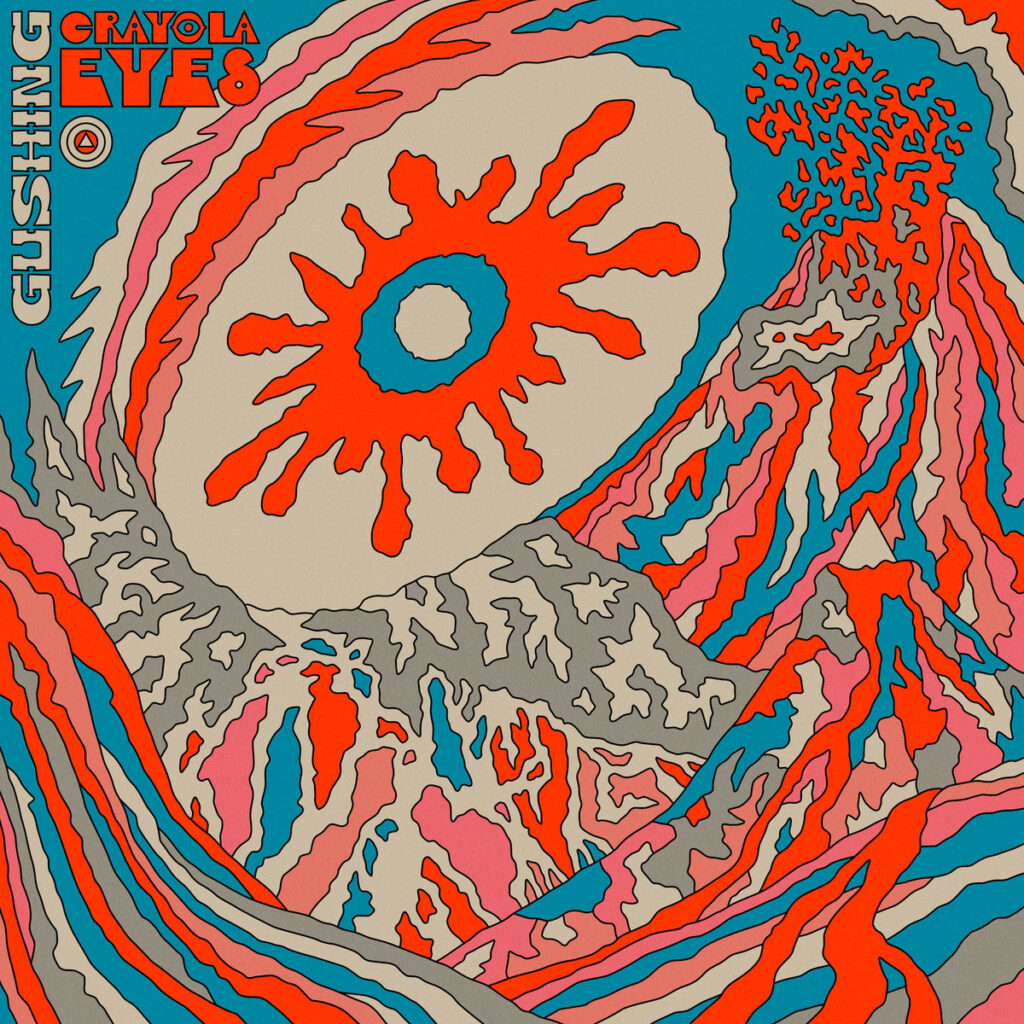 Release Date:FEB 23 2022
format: Mp3
Amazon
2nd single"Blacker Than Coal"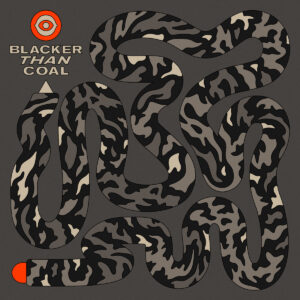 Release Date:NOV 04 2022
format: Mp3
Amazon
1st single"Spectrum (for Sonic Boom)"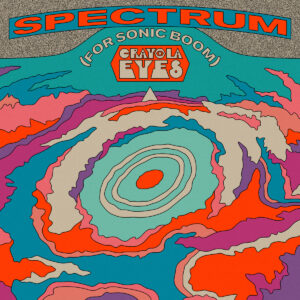 Release Date:AUG 23 2022
format: Mp3
Amazon
Crayola Eyes band profile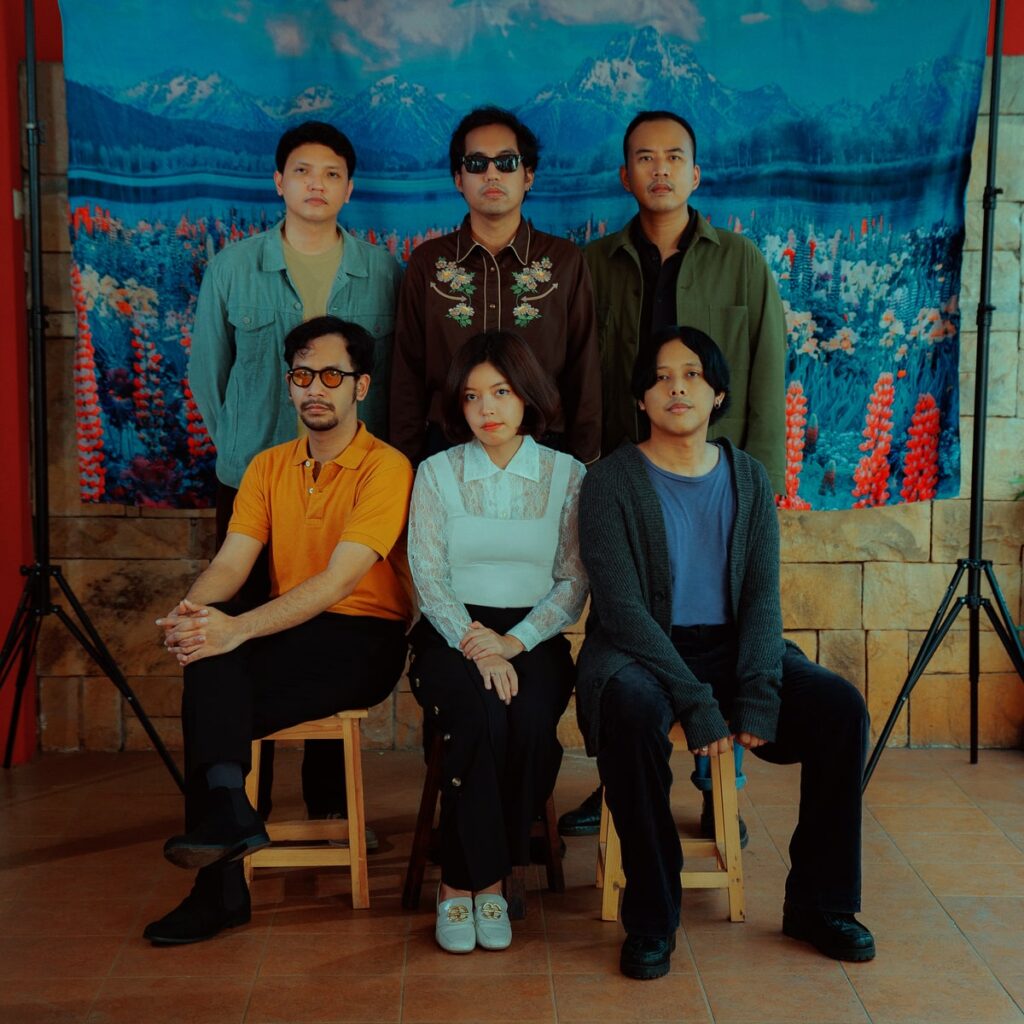 "Behind the reverb-drenched pop/psychedelia, Crayola Eyes are a Jakarta-based six-piece band consisting of vocalist and tambourine-shaker Reno Nismara, guitarist Kendra Ahimsa and Bayu Andrianto, bassist Aditya Hadisusanto, keyboardist Anindya Anugrah, and drummer Ferry Prakarsa. They have released / 7″ (2018) via Bandung's boutique record label Orange Cliff Records and are now in the process of delivering their long-awaited full-length debut album through Jakarta's prolific record label La Munai Records."
Crayola Eyes representative song(Youtube)
Crayola Eyes – Spectrum (for Sonic Boom) [Official Lyric Video]

Crayola Eyes – Blacker Than Coal

[FULLSET] 2022.07.15 Crayola Eyes
Crayola Eyes Related Articles
Indonesian band Sourmilk releases debut track "Sick Girl"🇮🇩!
Indonesian band Sourmilk releases debut track "Sick Girl"🇮🇩!
Indonesian Artist Feby Bachtiar Releases New Song "This City"🇮🇩!
Indonesian Artist Feby Bachtiar Releases New Song "This City"🇮🇩!
The Corner of My Room release new song "I Can't Keep Up Anymore"!
【Interview】yahyel's "Loves & Cults": An Insight into the Depths of Love
What makes DYGL's fourth album " Thirst " so natural?
The Wisely Brothers, what are the reasons why they are heading on a UK tour with " THINK WISELY "!
GEZAN releases new album "あのち(Anochi)"🩸!
[Advertisement]

yabori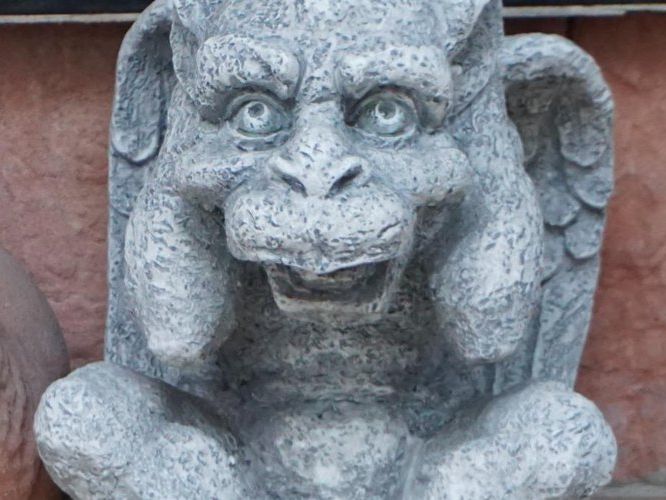 I am the editor-in-chief of BELONG Media and A-indie, and I have been writing the music blog Timeless Masterpieces, its predecessor, since 2010.
After writing for "only in dreams" hosted by Masafumi Goto, vocalist of ASIAN KUNG-FU GENERATION, I studied music business at a music school.
I have been writing articles on Japanese and international music for more than 10 years.
In the past, I was in charge of garage rock, psychedelic rock, and Japanese indie rock at a music CD rental store with over 100,000 album titles.
With these experiences, I have published 26 issues of "BELONG Magazine," a music magazine with the theme of "Roots Rock.
Currently, I write articles based on SEO strategies I learned at a web production company. I enjoy watching "Kaiun! Nandemo Kanteidan".
Click here to see the articles I wrote so far.
Twitter: @boriboriyabori