Last Updated on 2023-09-10 by a-indie
The Buildings, a band from Manila, Philippines, is an indie rock band with a DIY focus.
Formed in 2014 and with two albums under their belt, they are arguably the pioneers of indie rock in the Philippines.
What kind of band is The Buildings, who are planning a crowdfunded tour of Japan and are releasing their work in Singapore and Japan?
Artist:Mariah, Kean, and Dom Interview:yabori Translations:H.M
About The Buildings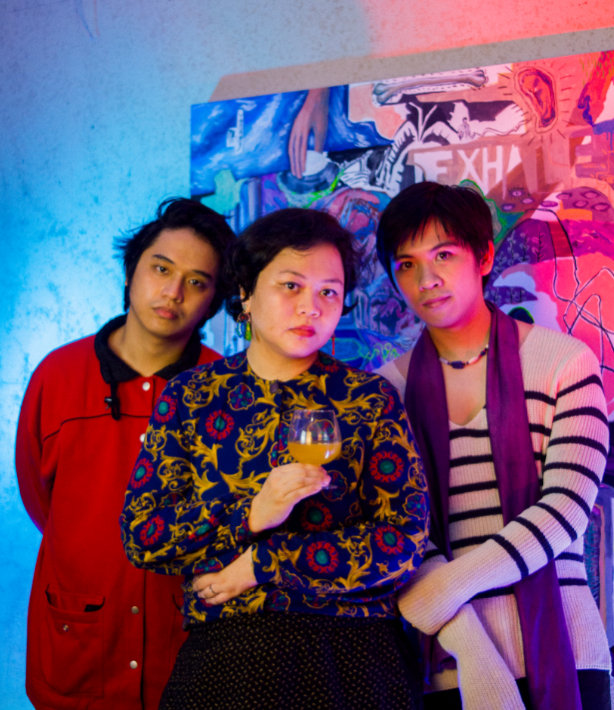 -I understand that you were formed in 2014. How did the three members, Mariah, Kean, and Dom, meet and get to form the band?
Dom: Mariah and I studied in the same university and we met in 2013, back when I was a freshman.
Kean: They needed a drummer. Luckily, I had a very basic understanding of the drums at the time.
-What is the meaning of the band's name, "The Buildings"? Does it just mean an ordinary building or do you have any specific buildings?
Mariah: No specific meaning, we liked the ring to it. Although one of our songs on the first album was named Museum Tower after a sign I saw in Kobe, around 2012. It had a nice ring to that too.
DIY attitude
-Being a DIY band seems important to you. Why did you decide not to belong to a label?
Mariah: While our albums were released on labels like Call And Response Records in Japan, Middle Class Cigars in Singapore, and Struggle Records in Naga, we don't have a conventional "label" in the sense that they have creative input over our music.
When it comes to do-it-yourself, we don't do it alone, though. We wouldn't be here if it weren't for the support of our friends, peers, and collaborators. It takes a village to raise a band, so to speak.
Dom: It just makes the most sense for us. We value our creative freedom, of handling the different aspects that make up our material as a band — from songs to music videos, cover art to live performances, as well as other projects. When we were starting out, I don't think we ever seriously considered getting signed to a label. After almost a decade being in this band, I have become convinced that the prospect of music as a full-fledged career here in the Philippines does not really resonate with me.
About Philippines

-I know that you are from Manila, Philippines. I looked up Manila on Google Maps, and it seems to be a gulf city with many churches. Could you tell us what Manila is like?
Mariah: One of the song titles on the old album still sums it up for me: Manila's a trap. I grew up here and the music scene was a formative place for me, but also, it's very hectic and busy, which takes a toll on your spirit. I have a complicated love-hate relationship with the city.
The Buildings – Manila's A Trap | An Alternatrip Show

Dom: I think it's important to note the difference between Manila (the city) and Metro Manila (the National Capital Region). Many Filipinos use these interchangeably as the cities and municipalities of Metro Manila — at least those connected by the three main railway lines — don't seem too different from each other. I don't think any of us have actually lived in the City of Manila. If we were to be more specific, we all studied in Quezon City (QC) and most of our gigs are in QC, but we occasionally perform in cities like Makati, Manila, Taguig, etc. In the past few years, we have lived in different parts of Metro Manila — there was a time we all lived in different cities but nowadays, two of us live in QC (northern Metro Manila) while one lives in Las Piñas (southern Metro Manila). We have a really bad public transportation system and infrastructure projects here (e.g. highways) are run like businesses, which, in recent years, have created additional challenges for us as a band amidst the pandemic.
music scene in the Philippines
-I would like to ask you about the music scene in the Philippines. In the "Hot Hits Philippines" playlist on Spotify, most of the songs on the Billboard chart are ranked, and I got the impression that bands are rarely listened to in the Philippines. What kind of music is currently being listened to in the Philippines?
Mariah: There's a strong music scene in the Philippines with a wide variety of genres, approaches, and communities! But when music about the Philippines is mentioned online, it's most often from Manila. There's a lot happening elsewhere though, in cities like Naga, Baguio, and Cebu. I can't really generalize since the popular taste changes very quickly, but perhaps the best way to get to know music is to really visit and go to shows.
indie rock in Philippines
-What is the position of indie rock like you in the Philippines?
Dom: At least in Metro Manila, there are a few spaces known to host indie rock gigs (along with other genres like electronic music, hardcore punk, metal, folk, classic rock, hip hop). Nationwide, there are a handful of independent record labels and very few platforms dedicated to music criticism and writing in general. Other regional scenes have become increasingly more visible over the years (e.g. Baguio, Bicol, Cebu, etc.) and there have been more concerted efforts to activate areas in both southern Metro Manila (e.g. Las Piñas, Parañaque, Muntinlupa) and around Metro Manila (e.g. Laguna, Quezon, etc.) in recent years. In terms of audience, I think indie is something a lot of people are aware of and it has a sizable following.
Indie rock is a very amorphous category. There are artists that describe themselves as indie but are financially backed by major record labels, bands that are financially independent but their sensibility or orientation leans towards mainstream tastes, label-backed artists with a strong DIY ethos, etc. There are also bands like ours that are fans of Western indie rock and its predecessors (e.g. punk rock, post-punk, hardcore punk, college/underground rock, and the various subgenres these have spawned globally) and prefer to do things themselves. These include Ourselves the Elves, Spacedog Spacecat, (formerly Maryknoll) (and other artists from the Elev8 Me L8r group), Turncoats, Belcher, Charity Work!, and Ivy Hill, among many others.
Language in Philippines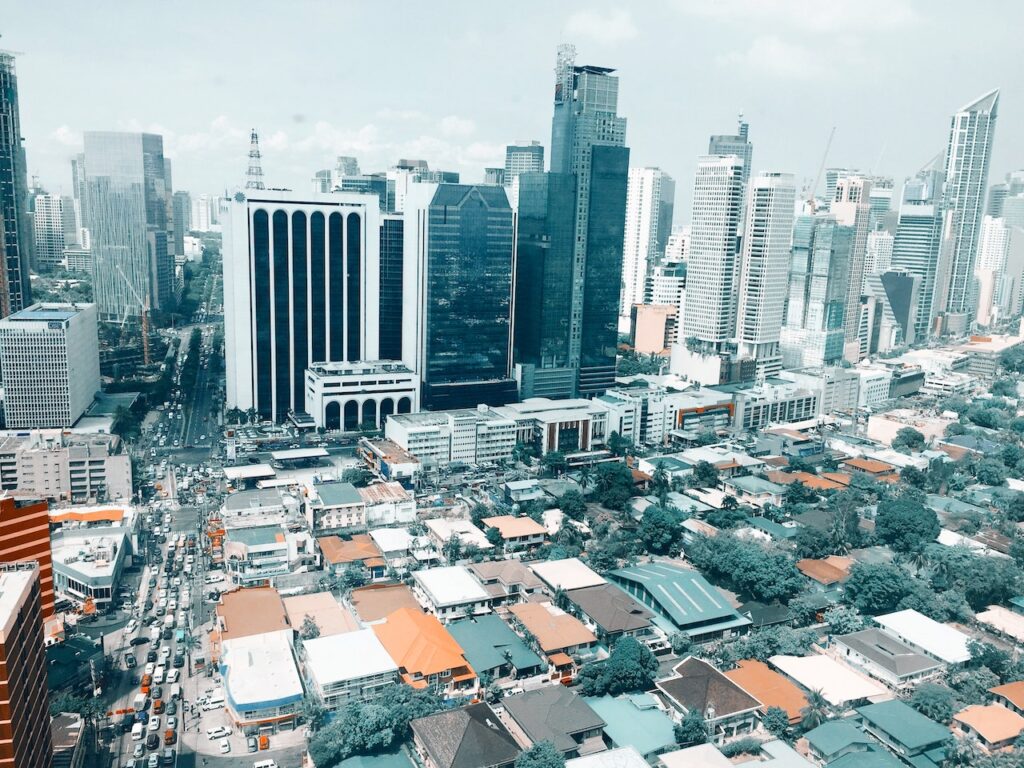 -While English is widely used as the official language in the Philippines as well, why don't you sing in Filipino but English?
Mariah: English is what comes naturally to me, probably because I listened to a lot of music in English while growing up. I do have a few Filipino songs but I haven't released them yet because they're not ready.
Dom: It's a condition that's difficult to unlearn. Writing in Filipino is difficult due to many factors but mainly because, as middle class Filipinos, we grew up with this widespread impression that Filipino is inferior to English. Books written in Filipino, compared to books written in English, are harder to get a hold of, thus dissuading us from expanding our vocabulary. Local films and shows are mostly produced by mainstream studios that are intensely profit-driven and risk-averse so they rarely stray away from peddling escapist fantasies and conservative attitudes. Additionally, our colonial and commercialized education system prioritizes English over Filipino as it increases our chances of becoming cheap laborers to be exported. In recent years, there have even been motions to remove Filipino from the curriculum entirely.
Crowdfunded tour of Japan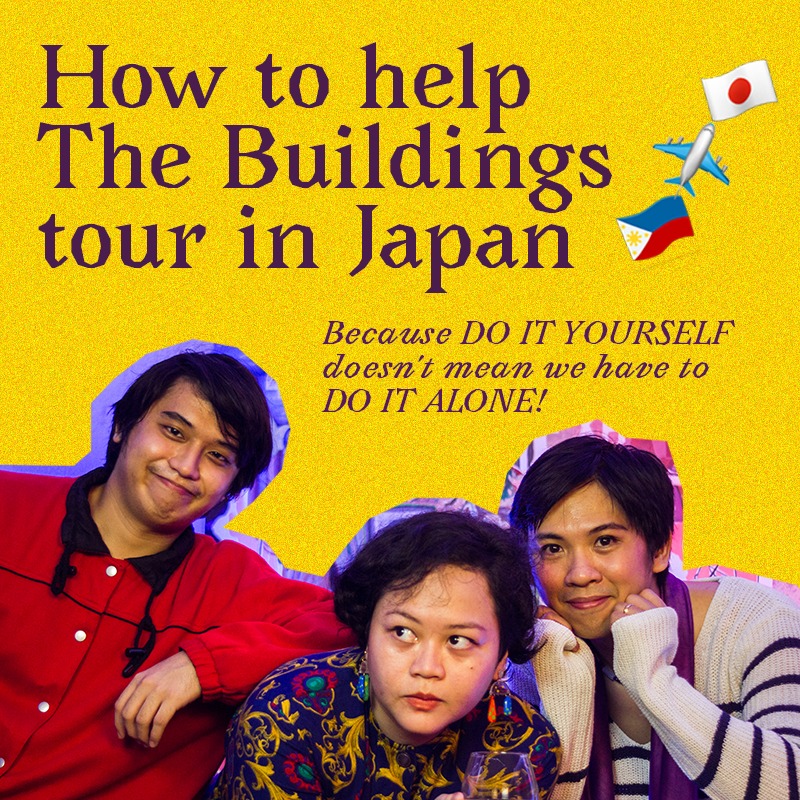 – You are currently planning a crowdfunded tour of Japan. What made you want to do a concert tour in Japan?
Mariah: We are doing this indie showcase tour because we want to visit different cities and share our music with Japanese folks! It's always a humbling and exciting experience to play in other cities because it reminds me that there's a bigger world out there. We also hope we make the Philippines proud, especially the folks who supported our fundraiser and are rooting for us.
-As I look at Google Street View of downtown Manila, there seem to be a lot of Japanese cars. What does Japan seem like in the Philippines?
Dom: Japan is often placed on a pedestal. Japan is used as an example to demonstrate how horrible our infrastructure projects are and to characterize how Filipinos, compared to the Japanese, lack discipline hence why the country fails to develop. Of course this is wrong — I am sure the Japanese themselves have rebuttals to this pristine image that their state markets to the international community.
From my standpoint, this characterization is ahistorical and, while the first argument correctly blames the government for all their half-assed projects that we have to endure, the latter blames the masses for the country's woes. Such remarks fail to consider that the majority of farmers (the largest class in Philippine society) remain landless and the country is economically, politically, and culturally locked in a chokehold by the US, making the Philippines a semi-feudal and semi-colonial country that is purposefully kept in a state of underdevelopment. . Also, a lot of people like anime.
Favorite artists in Japan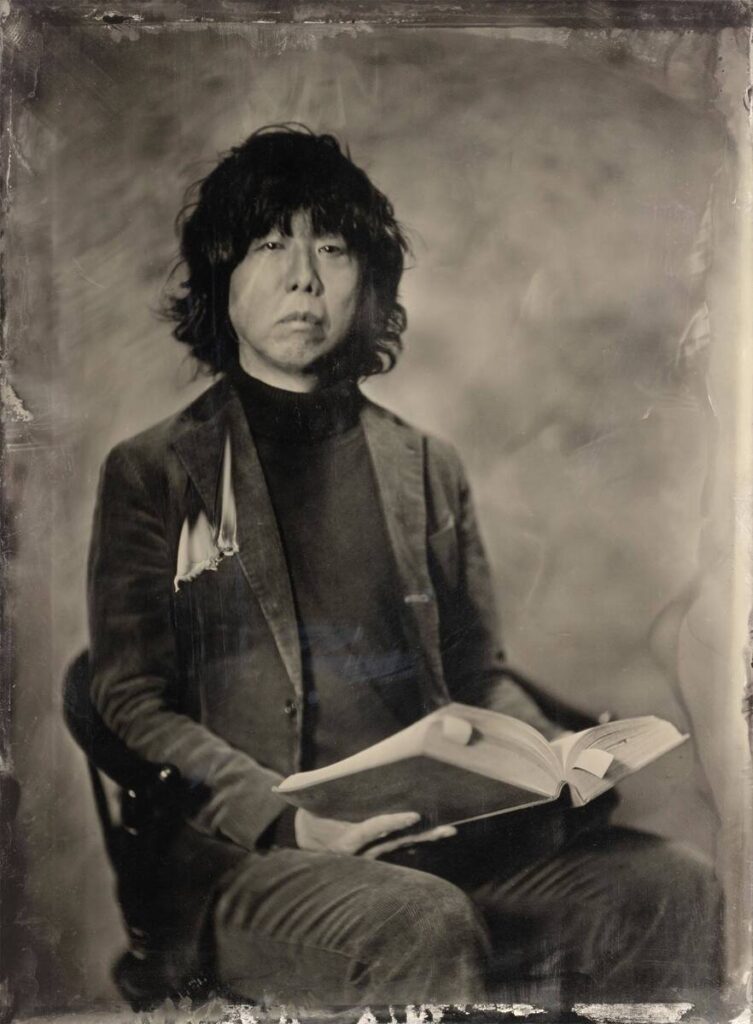 -If you have any favorite artists in Japan, please let us know.
Mariah: I love the Koenji indie and post-punk scene. I watched many good bands there like Tropical Death, P-iPLE, and Hanazono Distance. Also I love Haruomi Hosono, Eiko Ishibashi, and Eiichi Ohtaki.
Dom: Boredoms, DODDODO, Maher Shalal Hash Baz, Les Rallizes Dénudés, and Shonen Knife. I was able to catch a performance by Ryosuke Kiyasu back in 2019 and it was mesmerizing. The Sine Wave Orchestra also had an exhibition here in the same year and it was equally amazing.
Kean: Happy End, OGRE YOU ASSHOLE, HALCALI, Shintaro Sakamoto.
Heaven Is A Long Exhale
Flesh and Code
-The music video for the song "Flesh and Code" from "Heaven Is A Long Exhale" is entirely made with computer graphics. Do you have any meaning behind this music video?
Mariah: We recorded a big part of the second album remotely, sending files online. Because it was the lockdown back then, we couldn't meet up to do a music video. However I asked one of my favorite filmmakers, Pat Kay Laudencia, to do the music video since she mentioned wanting to make films in The Sims. We also let her do whatever she wanted with the video, and I'm glad she went all out.
-The lyrics of "Flesh and Code" leave a strong impression on me, such as the phrase "When civilization loses composure". I read this song was written during the lockdown, but what was in your mind when you wrote its lyrics?
Mariah: I wrote the song during the height of the lockdown in Metro Manila. The pandemic seemed to shatter whatever illusions we had about order and stability. Suddenly our lives were "pre-" and "post-" pandemic. Everyone was isolated in their own houses and we had to face ourselves. I knew I could die anytime. And that made me want to make music because it was one of the few things that made sense to me.
The Buildings – Flesh and Code (Official Music Video)

Album cover
-What is the meaning behind the Unique illustration on the album cover of "Heaven Is A Long Exhale"?
Mariah: We asked an artist Mariano Batocabe to do the album art for us. We love his work and also trust that he understands our spirit as a band. He listened to the songs a lot and made his own work about it. Honestly it's not something that I can explain clearly since it comes from somewhere intuitive in how h epaints.
-The album title "Heaven Is A Long Exhale" is a very interesting title, what is the meaning of this?
Mariah: I think this can be interpreted in many ways, and how exhaling or breathing can mean different things to people. You exhale because you sing, exercise, or sleep, every waking moment of your life. But if you get to exhale, it means that you're living.
-Of course, you would love everyone to listen to your album, but is there any particular listener or person are you aiming for?
Mariah: No, I don't have any expectations about anyone who listens to it. It might sound selfish, but I make music for myself first. But the unexpected connections that are made when you put your music out there and people hear it is still something I never want to take for granted. Even playing an indie showcase tour in Japan is something that would have been beyond my wildest dreams five years ago. Still, whether people are listening or not, I'd still be doing music.
Roots of The Buildings
-Please tell us about three albums that have influenced your music. And tell us about the specific part that inspired you in each album
Unacceptable by Charity Work! – They remind me of why I want to be in a band.(Mariah)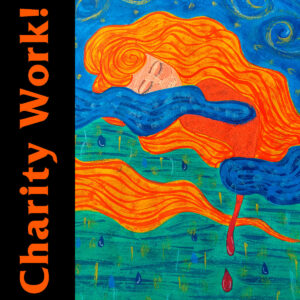 The Natural Bridge by Silver Jews – David Berman is one of my songwriting heroes. When he passed away recently it really compelled me to reflect on how and why I write songs.(Mariah)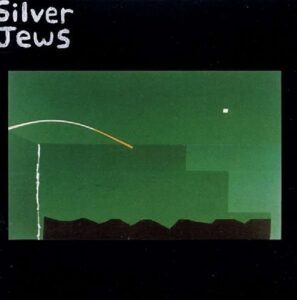 After the Gold Rush by Neil Young – I had a very long Neil Young phase in between CELL-O-PHANE and Heaven is a Long Exhale. A true songwriting and guitar hero.(Mariah)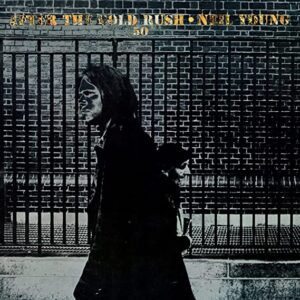 Emperor Tomato Ketchup by Stereolab – I was inspired by the use of loops and samples as well as incorporating electronic synths and organs.(Kean)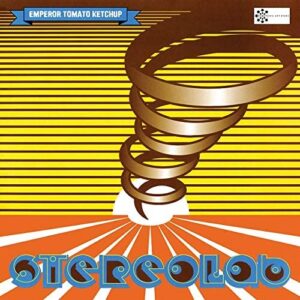 Wowee Zowee by Pavement – stylistic variety.(Dom)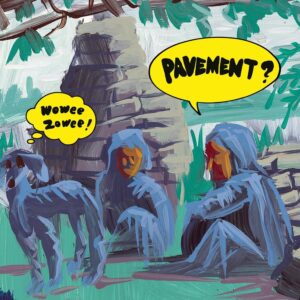 -I believe that the number of fans of "The Buildings" will increase in Japan in the future, starting with us. Could you give a message to listeners in Japan?
Mariah: I'm excited to play, and I'm also excited to watch the bands who will be joining us on tour! Yoroshiku onegaishimasu.
Kean: Thank you so much for having us!
The Buildings released Works
The Buildings has released two albums ("CELL-O-PHANE", "Heaven is a Long Exhale").
compilation album『Malabong Lababo Sessions #01 Squiggle Beware』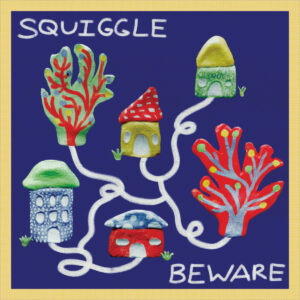 Release Date:2022.12.3
Tracks:
1.(formerly Maryknoll) – She Sees Secret Cyphers 02:01
2.(formerly Maryknoll) – Past Life 04:17
3.(formerly Maryknoll) – Death Throes of a Struggling Romance 02:29
4.Ourselves the Elves – Spinal Crack 02:50
5.Ourselves the Elves – Self is Universe 02:48
6.Ourselves the Elves – The Change 04:12
7.Bird Dens – More Than You Know 03:02
8.Bird Dens – Show Up 04:11
9.Bird Dens – Automatic 03:44
10.WAX – Adolescent Assemblage 03:16
11.WAX – I'm Just 04:36
12.WAX – Beautiful Ostrich 02:36
13.Ivy Hill – Death by a Thousand Breakbeat Splices (Derrida Mia) 02:08
14.Ivy Hill – Eine Kleine Beng-beng Musik (or Alternatively, Hindi Naniniwala si Shirley sa mga Epekto ng Concerta) 02:44
15.Ivy Hill – Formaldehyde Heart (it goes poppoppoppop) 03:05
16.The Gory Orgies – Übermensch 01:15
17.The Gory Orgies – How Not to Be Seen 01:47
18.The Gory Orgies – Max Headroom / Juan Gapang 02:20
19.Soft Limit – Grafted Scion 03:21
20.Soft Limit – Two Mountains 03:20
21.Soft Limit – Mock Sun 02:42
22.Subsonic Eye – Cabin Fever 03:02
23.Subsonic Eye – Matahari 02:55
24.The Buildings – Heaven is a Long Exhale 05:01
25.The Buildings – Flesh and Code 02:53
26.The Buildings – Doghouse 03:52
format:Mp3
bandcamp
2nd album『Heaven is a Long Exhale』

Release Date:2022.7.15
Tracks:
1.Phantom Limb
2.Flesh and Code
3.Climb Over the Gate
4.Room so Small
5.Don't Cry at the Movies
6.January 10
7.Detour
8.Thorn in Ankle
9.Caricatures
10.Heaven is a Long Exhale
11.Doghouse
format:Mp3
Amazon
1st album『CELL-O-PHANE』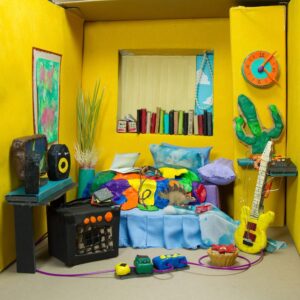 Release Date:2016.4.17
format:Mp3、CD
Amazon
The Buildings to Perform in Japan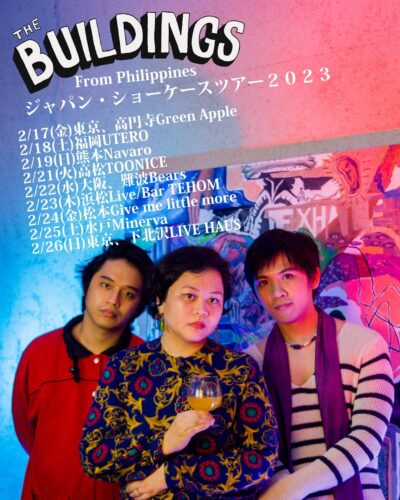 The Buildings is coming to Japan! They are scheduled to play 9 shows.(Added on January 25, 20203)
Friday, February 17, 2023, Tokyo @ Koenji Green Apple
February 18, 2023 (Sat) Fukuoka @ UTERO
February 19 (Sun), 2023 Kumamoto@NAVARO
February 21 (Tue), 2023 Kagawa @ TAKAMATSU TOONICE
February 22 (Wed), 2023 Osaka@Namba Bears
February 23, 2023 (Thu) Shizuoka@Live/Bar TEHOM
February 24, 2023 (Fri)Nagano@Give me little more.
February 25, 2023 (Sat)Ibaraki@Minerva
February 26, 2023 (Sun)Tokyo@Shimokitazawa LIVE HAUS
The Buildings band profile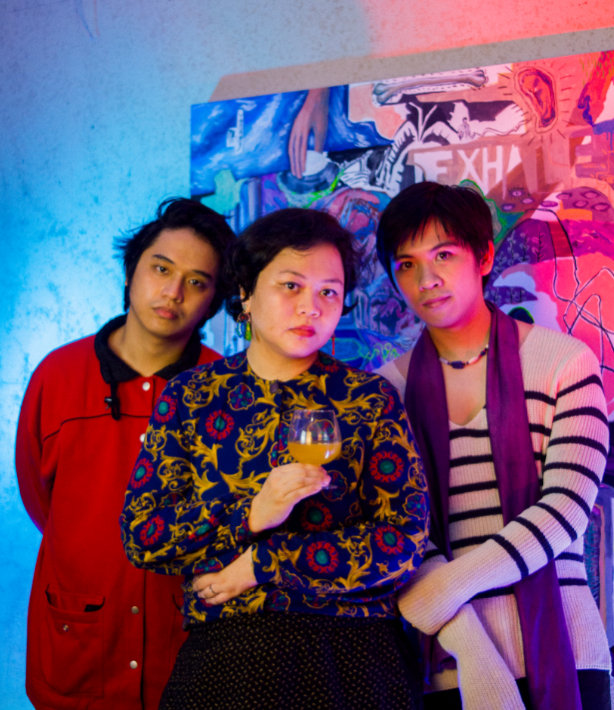 "Your fuzz pop darlings from the urban sprawl of Metro Manila, Philippines."
The Buildings representative song(Youtube)
The Buildings – Heaven is a Long Exhale

The Buildings – January 10

The Buildings – Different Shades of Blue | An Alternatrip Show
[Advertisement]

yabori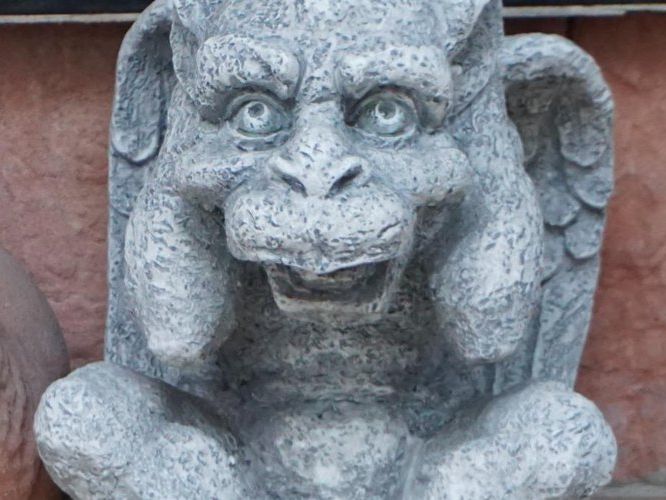 I am the editor-in-chief of BELONG Media and A-indie, and I have been writing the music blog Timeless Masterpieces, its predecessor, since 2010.
After writing for "only in dreams" hosted by Masafumi Goto, vocalist of ASIAN KUNG-FU GENERATION, I studied music business at a music school.
I have been writing articles on Japanese and international music for more than 10 years.
In the past, I was in charge of garage rock, psychedelic rock, and Japanese indie rock at a music CD rental store with over 100,000 album titles.
With these experiences, I have published 26 issues of "BELONG Magazine," a music magazine with the theme of "Roots Rock.
Currently, I write articles based on SEO strategies I learned at a web production company. I enjoy watching "Kaiun! Nandemo Kanteidan".
Click here to see the articles I wrote so far.
Twitter: @boriboriyabori