Last Updated on 2023-09-10 by a-indie
It has been a long time since the coronavirus spread, but it is no longer unusual for bands from Japan to venture overseas.
The Wisely Brothers, a three-piece rock band is one such band.
However, they are trying to expand their activities by going overseas in an independent and "Wisely" way, away from their label.
About a year and a half after their last album "AGLIO OLIO," they have released a new album "THINK WISELY" which is mainly post-punk with a hint of mischievousness and wildness.
They have also managed to finance a UK tour in November through crowdfunding on Bandcamp.
To celebrate this new beginning, we interviewed the band.
The interview focuses on "THINK WISELY" and the long-awaited UK tour, and the content of the interview is "THINK WISELY".
This interview is an English translation of an earlier version published in Japanese on BELONG Media.
Artist: The Wisely Brothers Interviewer: Yuki Takita, yabori
UK Tour with The Wisely Brothers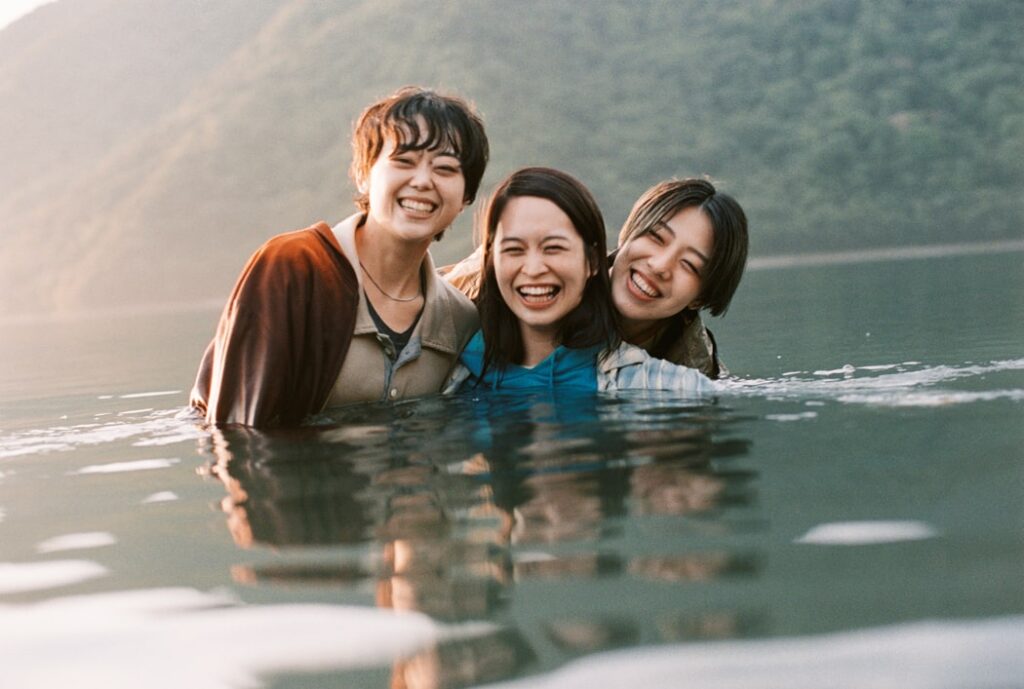 -Your recent independent activities away from the label are also impressive, such as directing your music video for a new song by The Wisely Brothers and crowdfunding for a UK tour. Could you tell us the reason for such activities?
The Wisely Brothers: We had a lot of experiences in our activities while being affiliated with a label. We are grateful to the staff who found us about 10 years ago when we were still performing live and playing cover songs! As we released albums and performed at various events, we gradually began to think more deeply about what our band should be, and we decided once again that we wanted to refine that with just the three of us, and here we are.
-What has been easier about working away from the label, or conversely, what has been more difficult?
We feel that being able to do everything at our own pace suits us well. We also realized that the accumulation of small choices can have a big impact on the music we make. The hardest part has been all the communication and promotional work that has been going on without our knowledge. We realized once again that we were in an environment where we were grateful to have so many things done for us. At first, we were a bit confused, but now, little by little, we are doing more and more by ourselves!
About the UK tour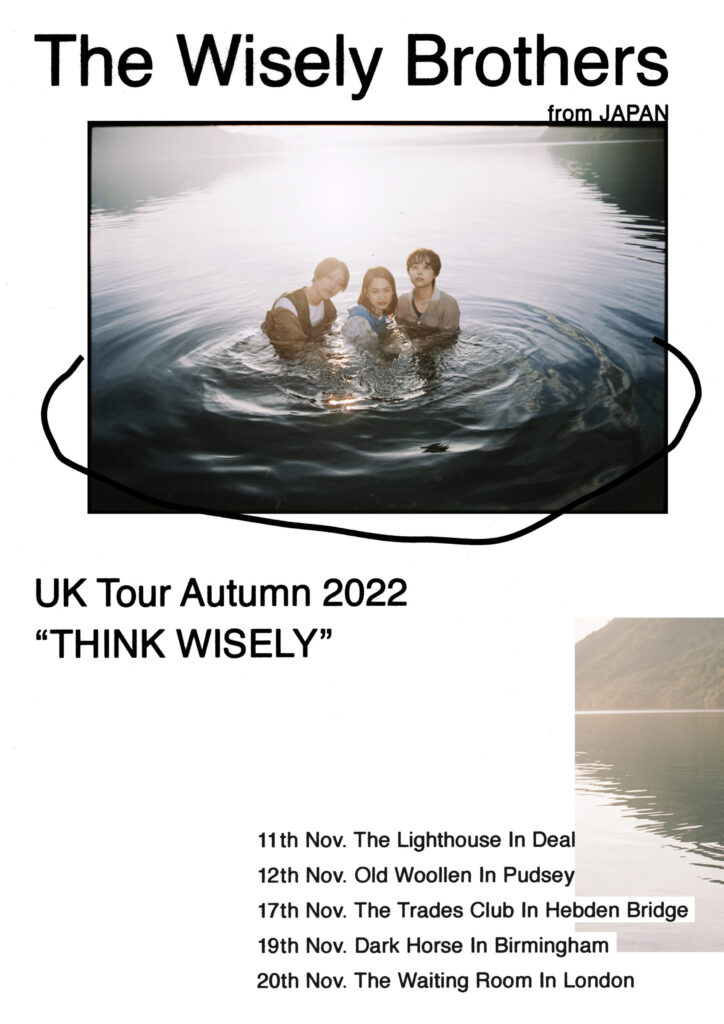 -I understand that you have been planning a UK tour for several years. What made you decide to do an overseas tour? Why did you choose the UK as the venue?
We had several opportunities to perform at live shows of visiting artists in Japan, and we were happy to be able to communicate with them through music even if we did not speak the same language. The impetus for the tour came when I was checking my SNS messages just as I was leaving the label, and I noticed that I had been contacted by an event organizer in Europe. Since we were in the middle of the covid crisis, the event had to be postponed for a while, but this time it finally came to fruition. We are truly happy that we were able to have an opportunity to have people genuinely enjoy music in the UK. In this country, some of my favorite artists such as Pastels, Marine Girls, and Dolly Mixture live. We hope to use this tour as an opportunity to expand our activities to other countries and find many places where we can play our music.
– You recently held a one-man live concert at Shimokitazawa LIVE HAUS as a pre-event before your UK tour. I heard that the show included new songs and some of the performances you are planning to perform on the UK tour. What were some of the innovations you made in anticipation of performing there, and what are some of the major changes you plan to make in terms of performance?
The songs from "AGLIO OLIO" released last year, including the new songs, were written for the UK tour. We hope to focus on these songs and enjoy the use of space that we usually cherish in our live performances!
– "THINK WISELY" is post-rock sung with English lyrics and four instrumental songs, I was wondering if you had a UK tour in mind? Also, was this album produced after you decided to do a UK tour, or did you decide to produce it beforehand?
When we started working on this piece, plans for this year's UK tour were in the works. It was never confirmed, but we kept in mind the possibility of a UK tour around the time of the album's release. We also pushed the impulsive elements that sometimes come out of us even further than before. In fact, people who know us well often tell us that they sensed a change in us from the beginning. We had been aware of it, and now we are getting better at expressing it, and we have made many new discoveries!
-When you break the songs down themselves, you find that they are psychedelic, garage, dream pop, etc., but the sounds themselves are very simple as if you are hearing The Wisely Brothers in the flesh. . I think it is because they are all based on sessions, but how did you create each song?
A musician friend once told me, "Wisely doesn't use instruments for the music, but for the three of us. Each song started as a studio session at the beginning. We don't set any rules at this time, but often go with what we feel on the spot. After listening and re-listening, the three of us further develop what we like. Two Minutes, which was released earlier, is a mixture of two sessions, and with the help of the engineer, we were able to create a song that is more interesting than anything before!
-The band itself directed the music video for "Two minutes," and Mr. Madachi was in charge of editing the video. I felt the influence of French films such as Godard and Leos Carax, etc. Please tell us about any influences from these films.
A friend of mine who lent me the HiVIDEOCASSETTE camera we used for this shoot advised me to "do it the way you think it should be done. My friend mistakenly thought we needed the camera to make a promotional video for our tour, but when I showed him the video we produced, he said, "Oh, it was for making a music video! He was very surprised. There is no end to the list of good qualities of film, but I think that the coolness of the composition alone conveys a feeling, the interest in human movement, the mechanism of projecting a picture, and the fact that even if there are seemingly incomprehensible aspects of expression, there is a moment that leads to something else. I will always have in my mind the films that I saw made by Godard, Agnès Varda, Eric Romer, Jacques Tati, Jim Jarmusch, and other filmmakers that I rented from the end of my teenage years from the DVD store with each of them producing their films in their own style. I think I will always remember the scenes they created like a memory of my life.
-The album cover of "THINK WISELY" has an impressive spider like a tarantula, why a spider?
In the Madate family, when we found a spider in our house, we would name it " François " and greet it like a person.
I always thought the Japanese saying " a spider in the morning is a good spider " was also interesting, and I have always been fascinated by spiders. I had actually filmed a tarantula object for a music video, but due to the deterioration of the videocassette, I could not use it. I would be happy if there is some overlap between the spider in your mind and the spider in your image.
The meaning of THINK WISELY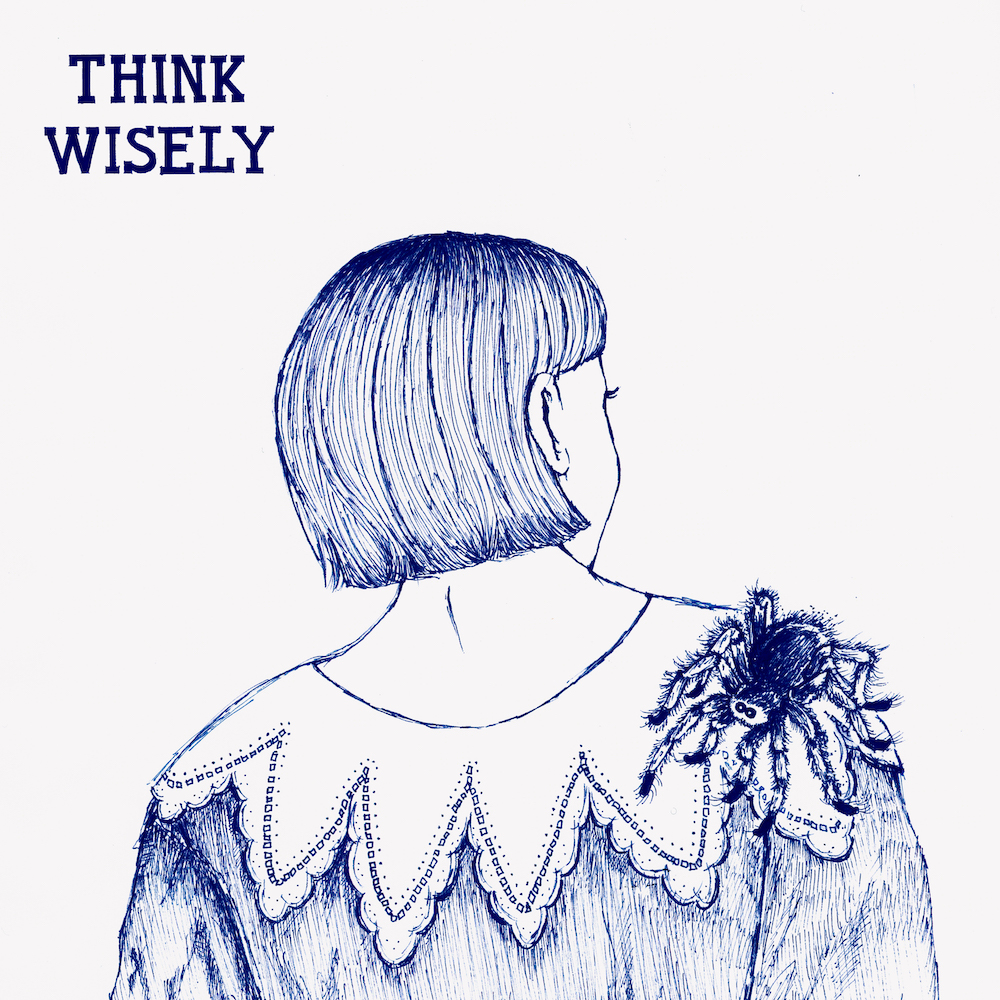 -What does the album title " THINK WISELY " mean?
It means that we want to make " wise choices " for us. In this case, it means that we have directed our goals to a different place than before, to think about what kind of place we want to play music, to think about how much of the work in our activities are best done by ourselves, and to discuss with the three of us what we should do about the parts we can't make up. What exactly does it mean to be wise? I would be so happy if I could enjoy "THINK WISELY" with all of you as we move forward with the question, "What does it mean to be wise?
-What kind of people do you want to listen to "THINK WISELY"?
We live in a situation where we don't know when our life will start or end. If that's the case, what kind of experiences can we have? When you listen to this music, I think you can have a distinct experience. It could be a feeling of discomfort or comfort. We want people who are afraid to go to new places but want to challenge themselves, to listen to this music and see how interesting life can be with many different emotions.
-When I interviewed Dream Wife, a three-piece indie rock band from the UK, they told me to "trust your own bad taste". What comes to mind when you are asked to believe in their own nastiness? What comes to mind when people say "The Wisely Brothers have a bad taste in themselves" and is it reflected in your work?
Bad taste. Something that someone else would find strange or uncomfortable, something that you don't like, but you feel very comfortable with it. It's about how much you can trust what only you like and what only you think is good. When I find out that someone knows and enjoys our music, I want to support what they likes. When we see someone expresses themselves in a way that only they can, we are strongly influenced by their example.
Roots of The Wisely Brothers
-Please tell us about three albums that have influenced The Wisely Brothers' music. And why?
The Pastels "Slow Summit"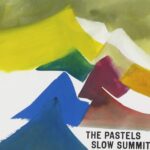 Music is a very personal thing, to begin with, and when it reaches someone's ears somewhere, something personal about the musician touches the listener. That is what we want our music to be.
The Velvet Underground "The Velvet Underground & Nico"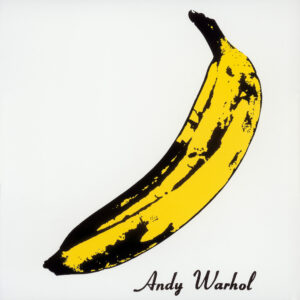 This is an album by a band, but I felt it could include songs of various scales. It's like a scene from a movie that shifts from one scene to the next, each one different but played within a larger framework, unremarkable but memorable.
Karen O & The Kids "Where the Wild Things Are: Motion Picture Soundtrack"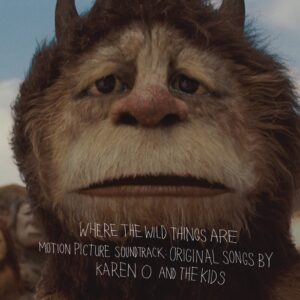 This is the soundtrack to the movie " Where the Wild Things Are ".
It seems to ring near you, and when you realize it, it spreads far away and reaches a country you don't know. It is a piece that makes you want to believe in things you have never seen.
-Finally, we wish you success on your UK tour, but please tell us what you have decided about The Wisely Brothers after that and what you would like to do.
First of all, while preparing for the live talk show after the UK tour, I hope we can leave behind the feelings we had in the UK through our music. We also hope to find a place and space where we can continue to play music in our own way.
THINK WISELY on cassette tape.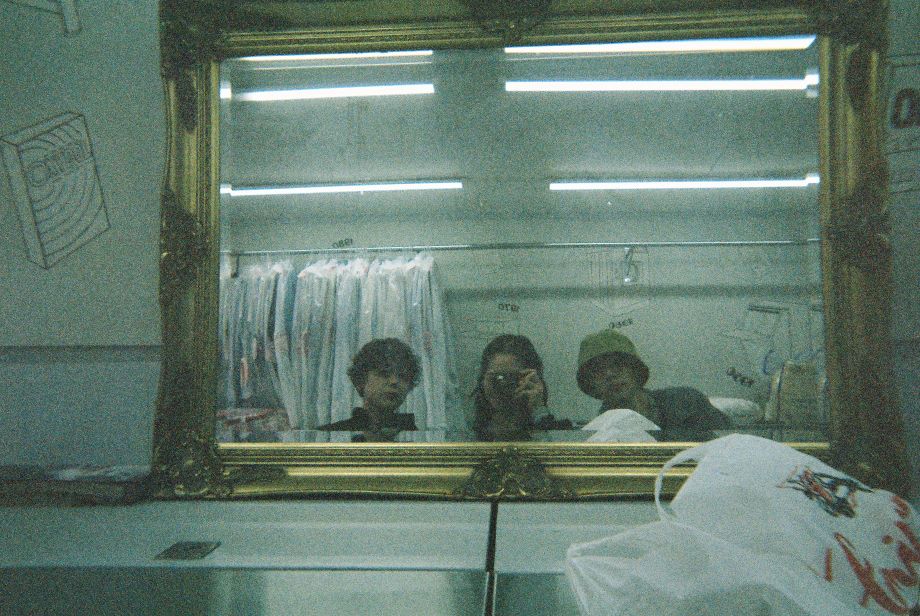 The Wisely Brothers announced that they will release their EP "THINK WISELY", which was distributed online last October, on cassette tape.
This is their first cassette tape release in three years since "Les oiseaux", an acoustic recording that sold out in 2020.
Side A contains the EP "THINK WISELY" that was released online last autumn.
The recording mix & mastering was done by Hiroshi Ikeda (hmc studio), who also worked on their previous works.
Side B contains two live tracks from their London show during their UK tour last November.
The live recording & mix was done by Kenkichi Eno, who was the sound engineer for all of their tour shows.
"One Minute", a song that defines the EP, was aired on BBC Radio 6 Music's program "Radcliffe and Maconie" in January this year.
This is a special work that includes live tracks that let you feel the atmosphere of their UK tour, which was their long-cherished dream.
The jacket is designed by Helmetunderground & Riko, who illustrated the online EP, for cassette tape specifications, and each one was made by risograph printing at a printing shop with the members' supervision.
It will be available for pre-sale at their one-man live show at Shimokitazawa SPREAD on March 25 (Sat).
It will also be available at The Wisely Brothers' official online shop from March 29.(Added on March 5, 2023)
Personal comment
We have received a comment from The Wisely Brothers on the occasion of their cassette tape release.
"We went on our first UK TOUR with "THINK WISELY" that we released online last year.
At the moment we made sound, I felt like we were thinking about our happiness that only existed here and now.
There is a feeling in music that can be exchanged even if the language is different and I'm glad we were able to put that atmosphere on cassette as it is.
This is a special work for us too. Please enjoy this time with the texture of risograph!"

THINK WISELY(Cassette Tape)
Release Date:2023.03.29(wed)
Price:2,800 yen + tax
Track list:
Side A 1.Two minutes 2.Julia 3.Sonomama 4.Purple
Side B 1.Julia – Live at The Waiting Room 2.Purple – Live at The Waiting Room
The Wisely Brothers official online shop will start selling from 3/29
https://wiselyunyu.theshop.jp/
The Wisely Brothers released Works
The Wisely Brothers has released 4 works("THINK WISELY"、"AGLIO OLIO"、"Captain Sad"、"YAK").
EP"THINK WISELY"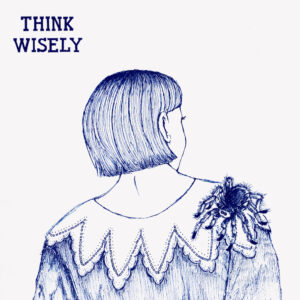 Release Date:2022/10/12
Tracks:
1.Two minutes
2.Julia
3.Sonomama
4.Purple
format: Mp3
Amazon
EP"AGLIO OLIO"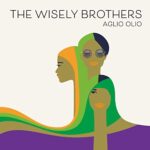 Release Date:2021/7/7
format: Mp3
Amazon
2nd album"Captain Sad"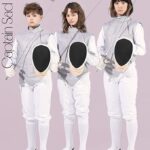 Release Date: 2019/7/17
format: Mp3、CD
Amazon
1st album"YAK"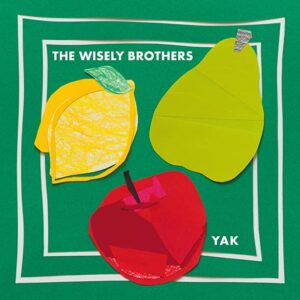 Release Date: 2018/2/21
format: Mp3、CD
Amazon
The Wisely Brothers band profile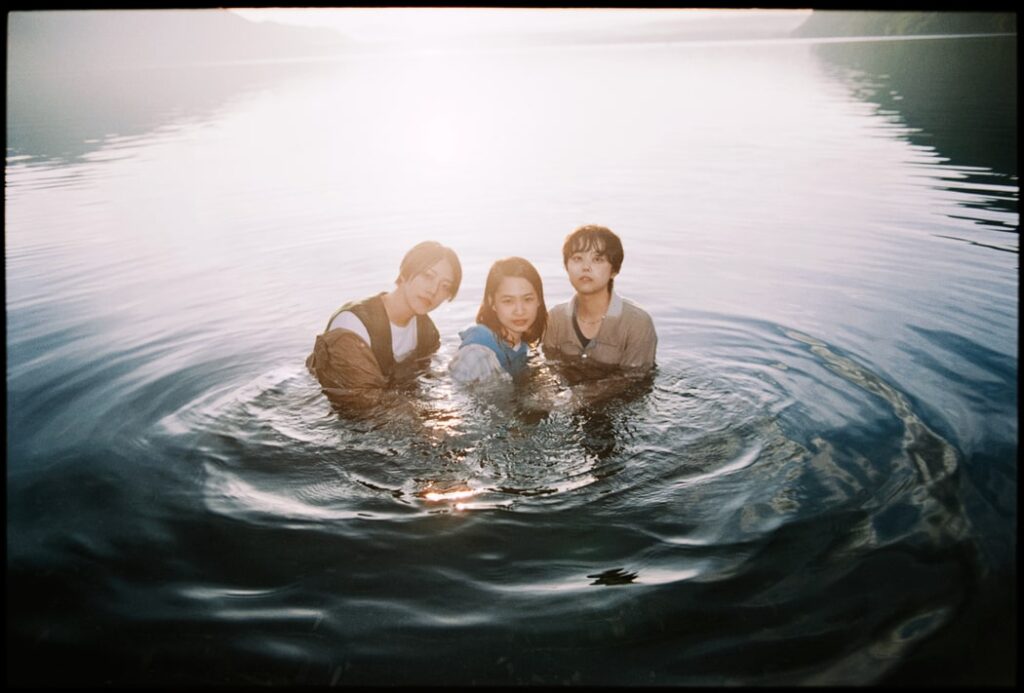 "The Wisely brothers formed when high school teens in 2010. The Tokyo-based alternative/indie-pop trio have firmly
established themselves as one of the most exciting acts on the Japanese indie scene.

Their sound is one of 90stinged nostalgia, awash with jangly guitar riffs, expansive melancholic melodies, and beautiful vocal harmonies.

For fans of The Pastels, Pavement, Yo La Tango, The Velvet Underground and
Marine Girls."
The Wisely Brothers representative song(Youtube)
The Wisely Brothers – Two minutes

The Wisely Brothers – Teal

The Wisely Brothers – Maple Canada(メイプルカナダ)
The Wisely Brothers Live Information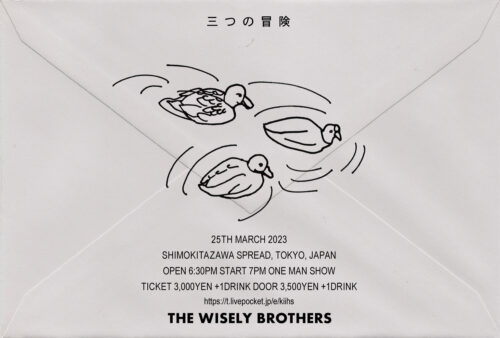 The Wisely Brothers presents "Three Adventures"
2023.3.25(Sat) Tokyo・Shimokitazawa SPREAD
OPEN 18:30 / START 19:00
ONE MAN SHOW
TICKET¥3,000+1DRINK(DOOR¥3,500+1DRINK)
Tickets on sale at Livepocket:https://t.livepocket.jp/e/kiihs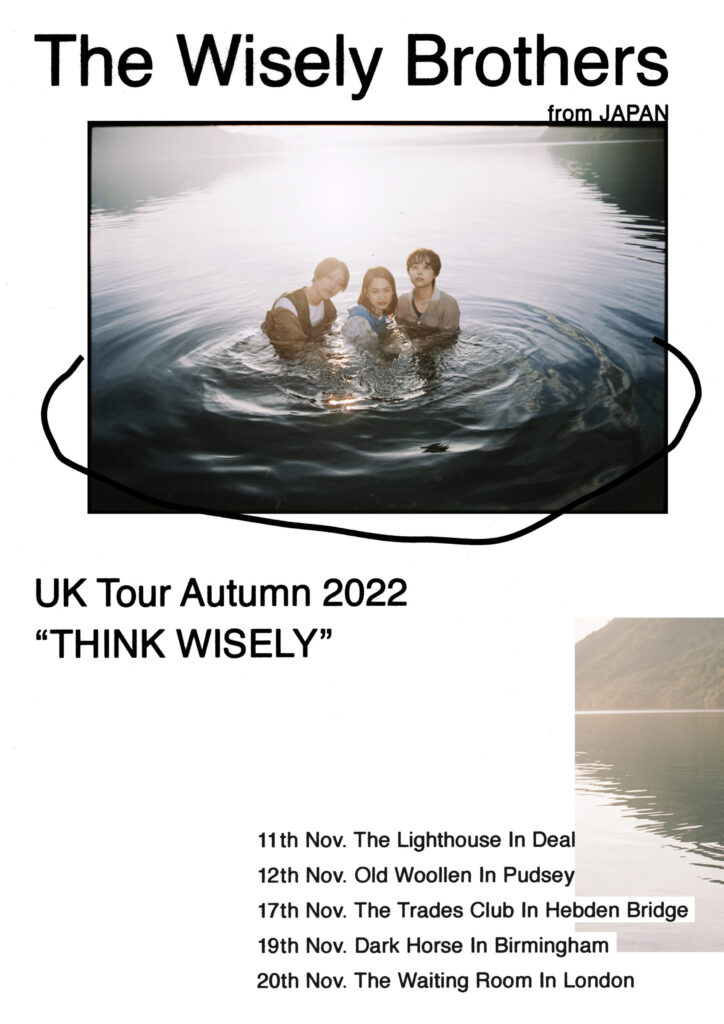 THINK WISELY UK Tour Autumn 2022″UK Tour
The Wisely Brothers interview in Japanese
[Advertisement]

yabori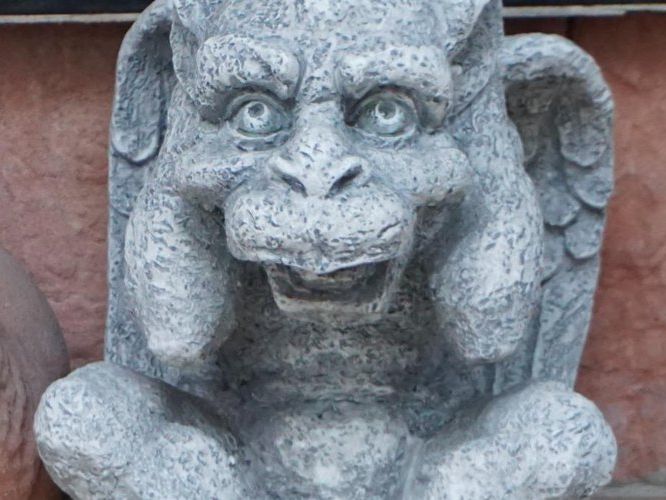 I am the editor-in-chief of BELONG Media and A-indie, and I have been writing the music blog Timeless Masterpieces, its predecessor, since 2010.
After writing for "only in dreams" hosted by Masafumi Goto, vocalist of ASIAN KUNG-FU GENERATION, I studied music business at a music school.
I have been writing articles on Japanese and international music for more than 10 years.
In the past, I was in charge of garage rock, psychedelic rock, and Japanese indie rock at a music CD rental store with over 100,000 album titles.
With these experiences, I have published 26 issues of "BELONG Magazine," a music magazine with the theme of "Roots Rock.
Currently, I write articles based on SEO strategies I learned at a web production company. I enjoy watching "Kaiun! Nandemo Kanteidan".
Click here to see the articles I wrote so far.
Twitter: @boriboriyabori