Last Updated on 2023-03-08 by a-indie
yahyel has announced the release of their new album "Loves & Cults" for the first time in 5 years.
"Love" and "Cult" are the two words that explain their most important elements.
That means this title has the same substance as "yahyel" itself.
Furthermore, there was a startling ending after the sequence of "Loves & Cults".
We interviewed Shun Ikegai (Vo.) about this record of yahyel's evolution and agony.
Furthermore, this interview will be published in Japanese on our sister site "BELONG Media".
As Shun Ikegai attaches importance to dialogue, their answers to the interview were translated by himself. Please check it out.
yahyel interview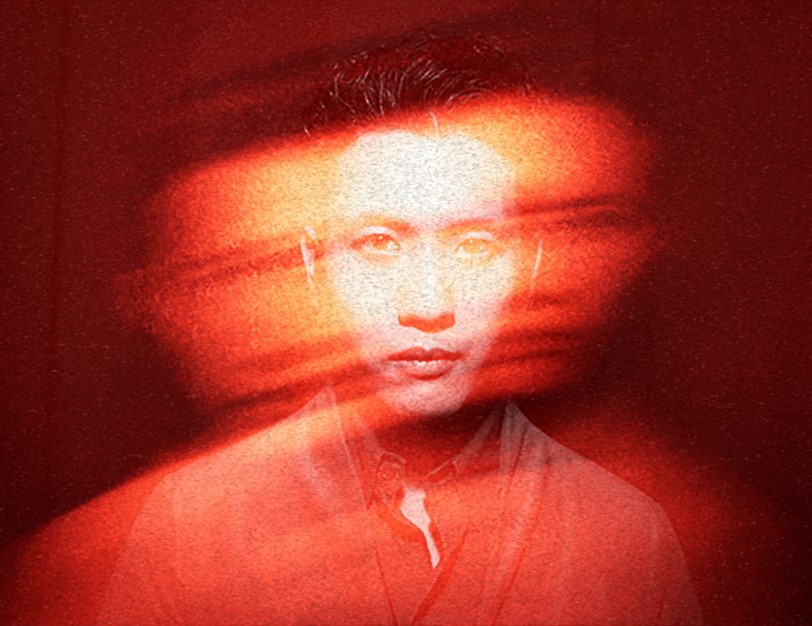 Artist:Shun Ikegai(Vo.)  Interviewer:yabori
After the release of "Human"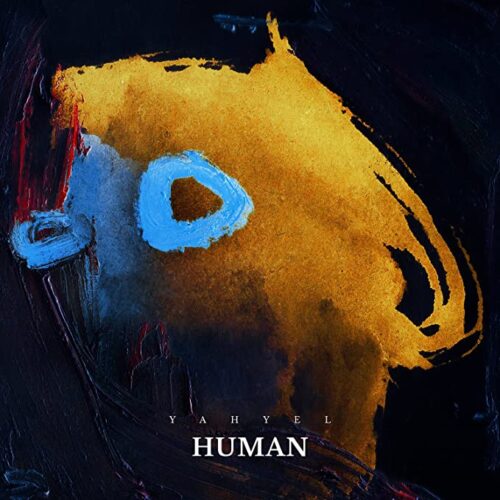 -You guys announced the release of your brand new album "Loves & Cults" for the first time since you released "Human" 5 years ago. There were significant changes around the band such as the succession of Sugimoto and the COVID-19 that pandemic. Ikegai described that it has been a period of endurance as a band in previous interviews. How have you been for the past 5 years?
Shun Ikegai:I had been working on the next album since 2019 and wrote more than one album's worth of songs around that time. Then the world went into a pandemic turmoil and the band lost its way because there was no consensus on anything. There have been both good and bad changes in the mood of the world in the last five years, and that is something each of us should have a conclusion to, so I won't go into it here. Personally, I felt that the music scene in Tokyo we have enjoyed up to now was really based on and supported by a complex of factors. The mood of the world, industry trends, individual mental health, relationships between people, and various other priorities. I have stopped many times because I strongly felt the limits of what I could do on my own, but I have tried to just observe and output as much as I could. I have also written songs as a solo artist for instance. Interestingly, I think this album is a document of the themes I have been thinking about since 2019, but also they have been outlined more in terms of the zeitgeist.
-In 2020, you held a unique live show, "THE CHOIR" where everyone who attended became a member of the band for 1 day. Holding an event during the pandemic must have been a difficult challenge. How have you come to the point where you decided to proceed with this concert?
It was a crude irony or black joke that was typical of us, and we were misunderstood by many people, but looking back on that time, we were not sure about holding the event until the very end. We were torn between not wanting to stop the music business in order to protect the live music scene, and wanting to question the government's ineffectual and stupid measures against coronas at the time, as well as taking the maximum measures we could to prevent infection.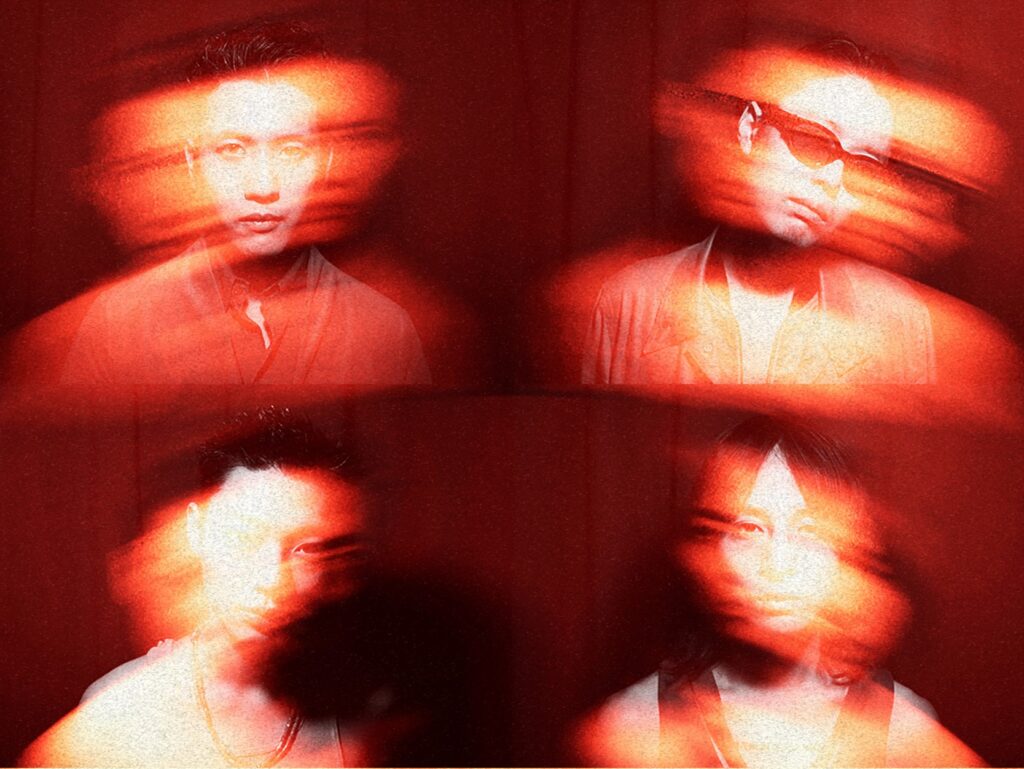 -During this five years of hiatus, Ikegai took part in Shingo Katori's album, Miru Shinoda worked on Protest Rave and participated in May J's recent album as a producer, Kento Yamada worked as movie director and Kazuya Oi organized HUMANIZE IN DUB. Every member has actively worked in their fields. Did you get inspired by other member's works or did these experiences reflect on the band?
For better or worse, we don't want to make a beautiful story because we don't interfere in each of their affairs. On the surface, they may seem very active, but I think each of them had their own conflicts. Personally, there were times when I really wanted to prioritize my activities as yahyel. Looking back on it now, I think that what each of us has done has been reflected in our idea of "work-together" as a band, not so much musically, but more in our personal growth as individuals. Perhaps it is a simple kind of " compassion".
The last few years in the music scene, especially the indie scene, have not been all good. It was a difficult time. I think it is necessary to look back on this time from the perspective that "that's all there was.
-yahyel started their career as an electronic music band, and in this album, they restructured themselves into a band focused on live performances. In the past era, the band sounded to have made the music first and then adopted it into concert. Are there any changes in the song production process?
We are still not good at sessions. We did the session approach during this period, and I have a personal admiration for it, but if you ask me if it worked, probably "No". One thing that has changed is that I have tried to make the process of completing a song I write (the so-called 1-100 part) more of a four-person process. I used to have too much control over the completion of the songs, and we have been trying for several years to make it the four of us. This is much more difficult than I imagined, because there are actually quite complex elements to it, including the mental part such as sharing your personal events' nuance.
Kento Yamada as a Guitarist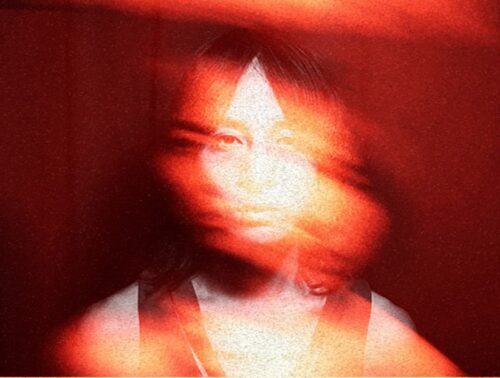 -From this album, Kento Yamada who joined as VJ at first turned to guitarist. How has the sound of the band changed since he started playing the guitar?
As Kento himself says, this was a happy event that brought a new area of self-expression to him. He modestly says that it only affects the atmosphere of the sound image, but as a result, I think the guitar sound is easily recognizable and creates a sound image that is typical of a live band. It fits our current mood quite well, and if the songs I write are the bones of the band, I think it has instilled in the band the process of how the members react to them as the flesh of the band. It really helped to create non-verbal communication within the band. Especially since I'm not very good at that.
-The other day, I watched the live show, and the vocal performance of Ikegai seemed to exceed his personal emotions and was like some kind of praying. Also, the tones of singing are more flexible than previous albums was something I hadn't heard. Are there any changes in your state of mind?
There is a change in perspective from the inside to the outside. In the past, I have sung about the solitude of being alone for the first and second albums. From this album, I treat relativity as something that cannot be ignored, as I exist in a herd of human beings. Still, I try not to seek only sympathy. It's just my perspective. If that sounds like a prayer to you, then perhaps the prayer is also something that exists in a relativity.
-yahyel has launched an independent record label "Loves & Cults" and the same titled album is the very first album released from it. Why did you choose to move on to your own independent label?
Not particularly. It was just what we could do at the time. We were honored to make our first and second albums with BEATINK, and we loved that family atmosphere. There are some things you can only do with them and some things you can only do through own label. I learned so much in this process and it made me think about what we can do for music now. I hope that listeners will listen to each artist's voice, regardless of whether they are on a major label, an independent label, or an own label.
Loves & Cults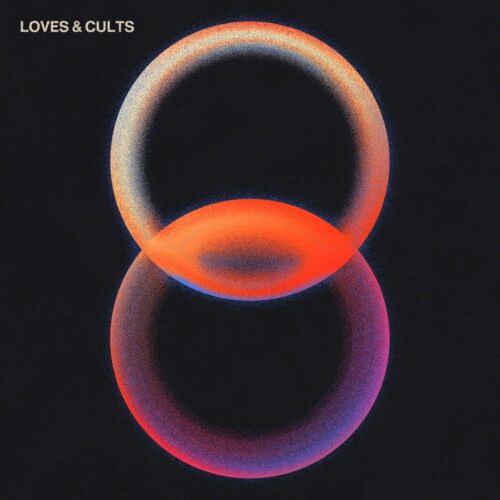 -Album's track order was extraordinarily considered. It begins with "Cults" and finishes with "Love". What do you mean by that?
I think that the 20's up to now has been an era of fervor. I want to focus on the things that have fallen out of the era. So, from early on, I wanted to make the inextricability of "belief" a theme for the album. "Cult" is an ironic commentary on fanatical self-affirmation, while "Love" is about the contradiction that we can only capture the substance of love in what remains as a result of it. My love may be fanaticism, and that fanatical scene may be called love. I was troubled by these possibilities, and I believe that from this point on, such imagination will lead to a dialogue in this polarized community.
The first Japanese lyrics, kyokou
-The last track of the album titled "kyokou" and sung in Japanese was surprising! Why did you choose to sing this song in Japanese? And the title means "fiction" in English, but why did you name it in a Japanese word written in Roman letters?
The reason I have insisted on English lyrics is because I wanted to stimulate Japan's complex toward the western countries. I wanted to show that I could do what English-speaking people were doing in the same field, in English. But as it turns out, language is just a tool, and what you say is more important. Frankly speaking, I have become even more disappointed in recent years with the Western world's attitude of only accepting "what we expect for Japan" stereotypes, no matter what language is used, so I decided that I no longer cared.
In the past few years, I myself have been stuck in Japan, and I have noticed many things in the process. That is why I decided to write a love song for those close to me after concluding the theme with "Love. I thought "fiction" was not the right Japanese nuance for this song. On the other hand, I chose "kyokou" instead of " 虚構" to hide my shyness.
Love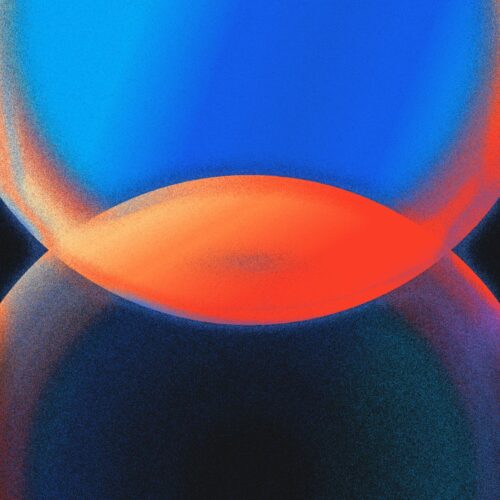 -In the lyrics of "Love", there are the same words that are used as the title of your debut album, "Flesh and blood". Is this a coincidence or something intentional?
Of course, this was the intention. "Flesh and Blood" is the most primitive metaphor for human, but it became "Human" (2nd album) from there, and I wanted to say that even with social relativism such as in "Loves & Cults," there is a universality to the human nature that we can't control. It is a kind of self-sampling. Not only this one, but I am quite a metaphorical rubbist, so it might be fun to look for it.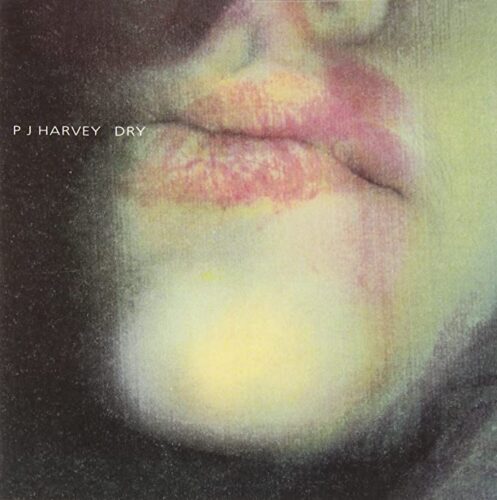 -In the new album, every track is named by a word. What is the meaning behind this?
My previous works was all one word as well. I like to keep the titles simple, like PJ Harvey's "Dry".
Meaning of the album title
-When I heard the title of the album, I thought those are two words that extract the essence of what yahyel has done. In other words, the title means the same thing as yahyel itself for me. Please tell us the meaning behind this title.
Interesting!!! When you said it's self-titled, I started thinking you're right.
Loves & Cults" is about the inextricable similarity between love and fanaticism, but I think the flip side is that our lives are full of these "two sides of the same coin". The myopic way of fighting for what we want to believe is always a risk because there is always something overlooked and simplified. The songs I write have been and will continue to be based on that contradiction. I think that is why there is a tingling tension that is typical of yahyel.
-What kind of people do you expect to listen to this album?
I want everyone in the world to hear it, everywhere, just as I have always hoped. That is why I am making this album, and I think that is what releasing a work means. It may be difficult, but I hope that people who have been driven by the "woke" movement of the past few years will also listen to this song. These are not songs to inspire comrades, but they are filled with a desire for dialogue.
*Woke comes from black English (AAVE), derived from the past tense of "Wake," which means "awakened" or "enlightened".
yahyel's future
-As a four-member band, the latest album is about to be released. How do you feel about your future as a band?
I have been thinking about it a lot, and recently I have been thinking yet again that things will turn out the way they are supposed to turn out.
I don't know what will happen, but I think one important thing for the survival of independents in the Japanese music scene is for people like us to keep doing what we do without being influenced by relative values. When I look at the overseas scene, there are always such figures.
-Finally, there are lots of fans who have been waiting for your album including us. Please give them a message.
I am very sorry for keeping you waiting. But we have finally produced a work that we are satisfied with. Please take a listen and let us know your honest individual thoughts and reactions.
Our work is very raw. We don't intend to be a leader of some kind, nor are we interested in the stardom of the times. We would be very happy if we could just dive into the work and relive its journey.
I hope that "Loves & Cults" will not be consumed like a cult, and it will be a momentary detour to open your own eyes and face the idea of living.
Thanks so much for encountering us!
[Advertisement]

yahyel released Works
yahyel has released 3 albums("Flesh and Blood"、"Human"、"Loves & Cults").
3rd album"Loves & Cults"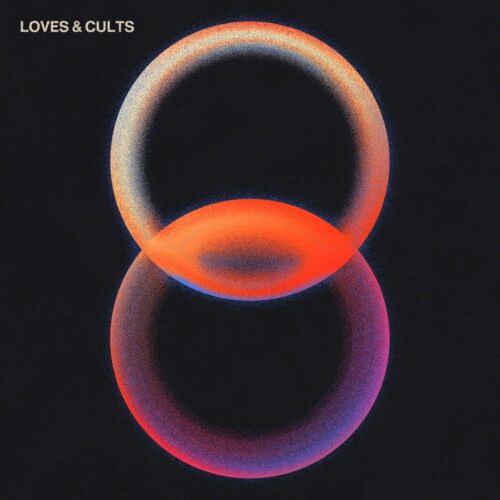 Release date: March 8, 2023
Tracks:
1.Cult
2.Karma
3.Highway
4.ID
5.Mine
6.Sheep
7.Slow
8.Eve
9.Four
10.Love
11.kyokou
format: Mp3
Amazon
2nd album"Human"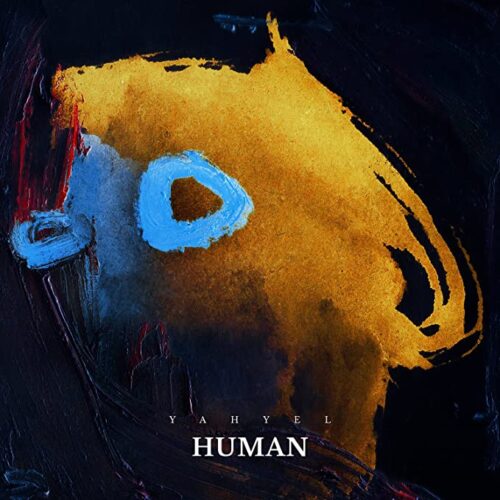 Release date: March 7, 2018
Tracks:
1.Hypnosis
2.Nomi
3.Rude
4.Battles
5.Polytheism (feat. Kim Ximya)
6.Acedia (Interlude)
7.Body
8.Iron
9.Pale
10.Lover
format: Mp3、CD、Analog record
Amazon
1st album"Flesh and Blood"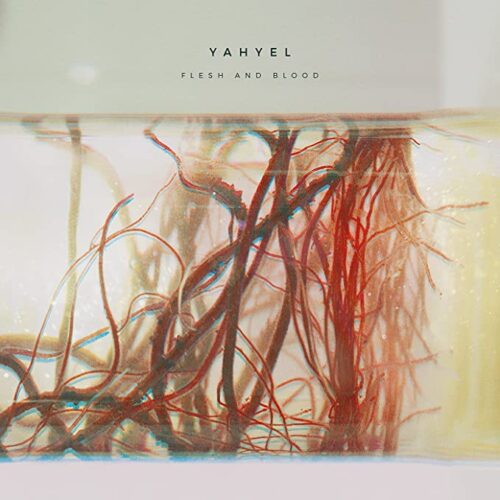 Release date: November 23, 2016
Tracks:
1.Kill Me
2.Once
3.Age
4.Joseph-album ver.
5.Midnight Run-album ver.
6.The Flare
7.Black Satin
8.Fool-album ver.
9.Alone
10.Why
11.Take Me Back
format: Mp3、CD、Analog record
Amazon
yahyel Tour 2023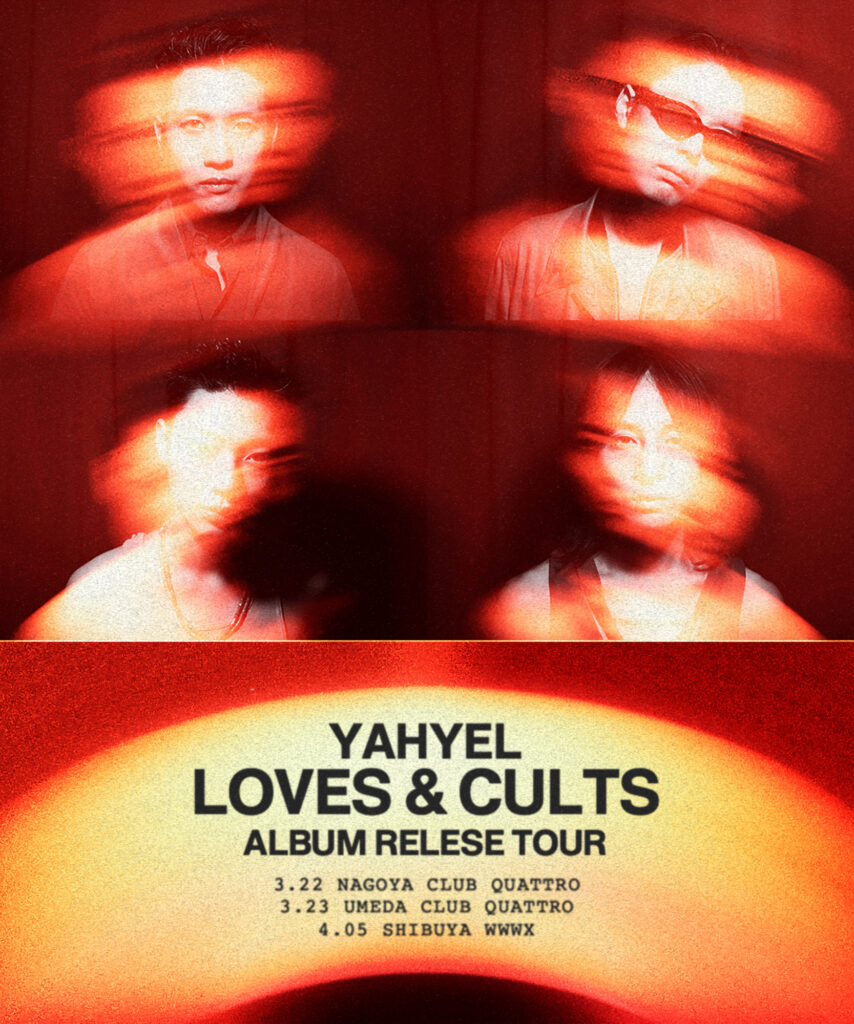 March 22nd, 2023 (Wednesday)

NAGOYA CLUB QUATTRO
Open/Start: 18:45 / 19:30

March 23rd, 2023 (Thursday)

UMEDA CLUB QUATTRO
Open/Start: 18:45 / 19:30

April 5th, 2023 (Wednesday)

SHIBUYA WWWX
Open/Start: 18:30 / 19:30
Tickets on general sale from 18 February 2023.
PIA : https://w.pia.jp/t/yahyel/
Lawson : 42590
E-plus : https://onl.tw/uf6EcBc
Standing / ¥4,500 (including tax)
Standing (U-23 Discount Ticket)
yahyel profile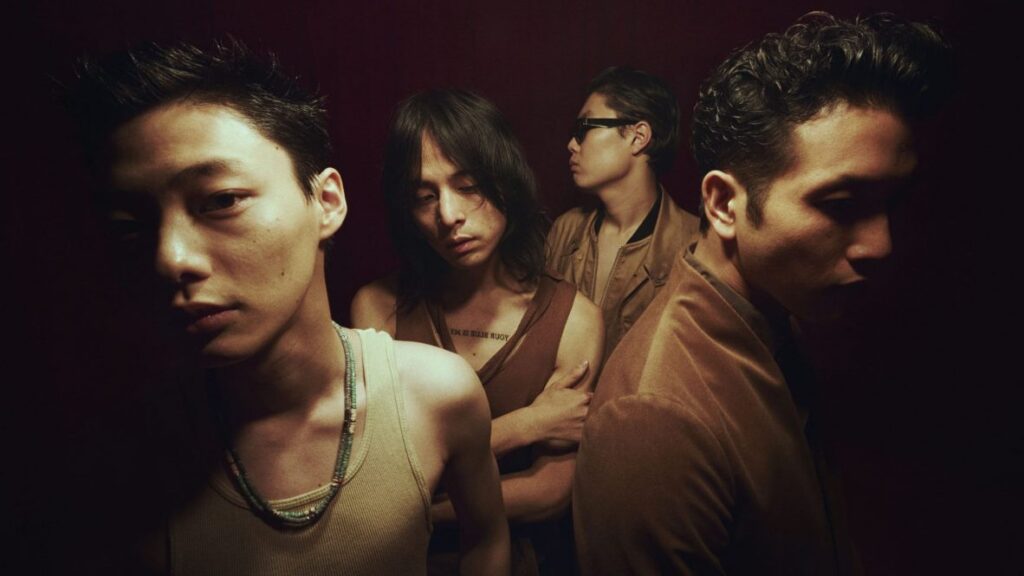 "Formed in Tokyo in 2015. The band consists of four members: Shun Ikegai, Miru Shinoda, Kazuya Oi, and Kento Yamada. Combining fragile lyrics with dark soundscapes, yahyel paint potent portraits of the real life in Tokyo, peppered with both dystopian imagery and blistering honesty. Their music is described as "Dystopian Pop".

After a European tour that included a stop at London's ROUGH TRADE and an appearance on the Fuji Rock Festival's "Rookie A Go Go" stage in 2016, the band released their debut album "Flesh and Blood" in November. The following year, in 2017, they performed on the Red Murquee stage at Fuji Rock Festival, and supported artists such as Warpaint, Mount Kimbie, and alt-J on their Japan tour. In March 2018, they released their second album, "Human," which challenged them to push their identity further and embody it as something clearer and stronger. Immediately after that, they appeared at SXSW, and went on to perform at festivals in France, an Asian tour that took them to Korea and China, SUMMER SONIC, and among others. In September of the same year, the single "TAO" was released. Through both the song and music video, it proved that yahyel had entered a new dimension. Also in November, yahyel released "Ikiro," a collaboration with Wednesday's Campanella, and in 2019 they once again performed at SXSW, where they were featured in numerous international media outlets, including NPR in the US and CRASH Magazine in the UK. After their one-man live concert in 2020, held in the midst of a pandemic, yahyel suddenly entered a period of silence, and is now repeating the secret embryonic movement into a new phase, as if in response to the world of 2022, which is about to rise from the euphoria of incitement and chaos."
yahyel representative song(Youtube)
yahyel – TAO(Live From THE CHOIR in LIQUIDROOM, TOKYO)

yahyel – Hypnosis(Live From THE CHOIR in LIQUIDROOM, TOKYO)

yahyel – Pale (Live)
yahyel Related Articles
Related articles on yahyelhave been discussed so far in BELONG.
Interview: Why yahyel excludes race and gender
Interview: The reason why yahyel applies effects to vocals and their similarity to Utada Hikaru, unknown until now
Interview: yahyel explains the link to Warpaint
[Advertisement]

yabori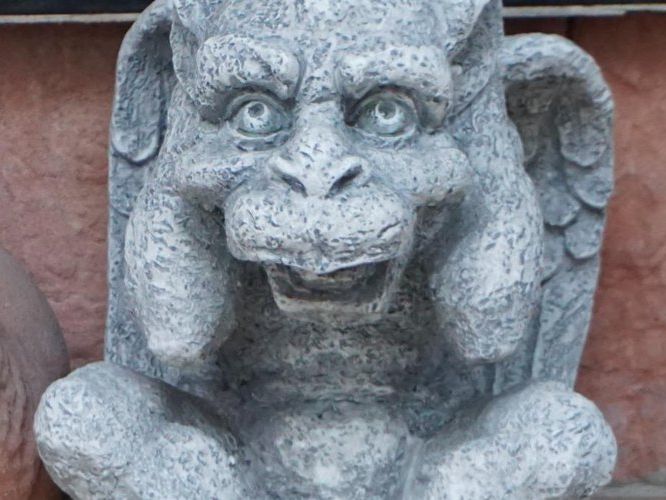 I am the editor-in-chief of BELONG Media and A-indie, and I have been writing the music blog Timeless Masterpieces, its predecessor, since 2010.
After writing for "only in dreams" hosted by Masafumi Goto, vocalist of ASIAN KUNG-FU GENERATION, I studied music business at a music school.
I have been writing articles on Japanese and international music for more than 10 years.
In the past, I was in charge of garage rock, psychedelic rock, and Japanese indie rock at a music CD rental store with over 100,000 album titles.
With these experiences, I have published 26 issues of "BELONG Magazine," a music magazine with the theme of "Roots Rock.
Currently, I write articles based on SEO strategies I learned at a web production company. I enjoy watching "Kaiun! Nandemo Kanteidan".
Click here to see the articles I wrote so far.
Twitter: @boriboriyabori