Last Updated on 2023-09-18 by a-indie
Grrrl Gang is not your typical indie pop band.
Hailing from Yogyakarta, Indonesia, a city known for its rich cultural heritage and artistic spirit, Grrrl Gang combines punk attitude with pop sensibility to create their own unique sound.
The trio of Angie, Akbar, and Edo met in 2016 and decided to form a band that reflects their personality and perspective.
Their debut album, Spunky!, which will be out on September 22nd, showcases their talent and charm as songwriters and performers.
In this interview with A-indie, Grrrl Gang shares their story, inspiration, vision, and message as an indie band from a complex and dynamic country.
Grrrl Gang Interview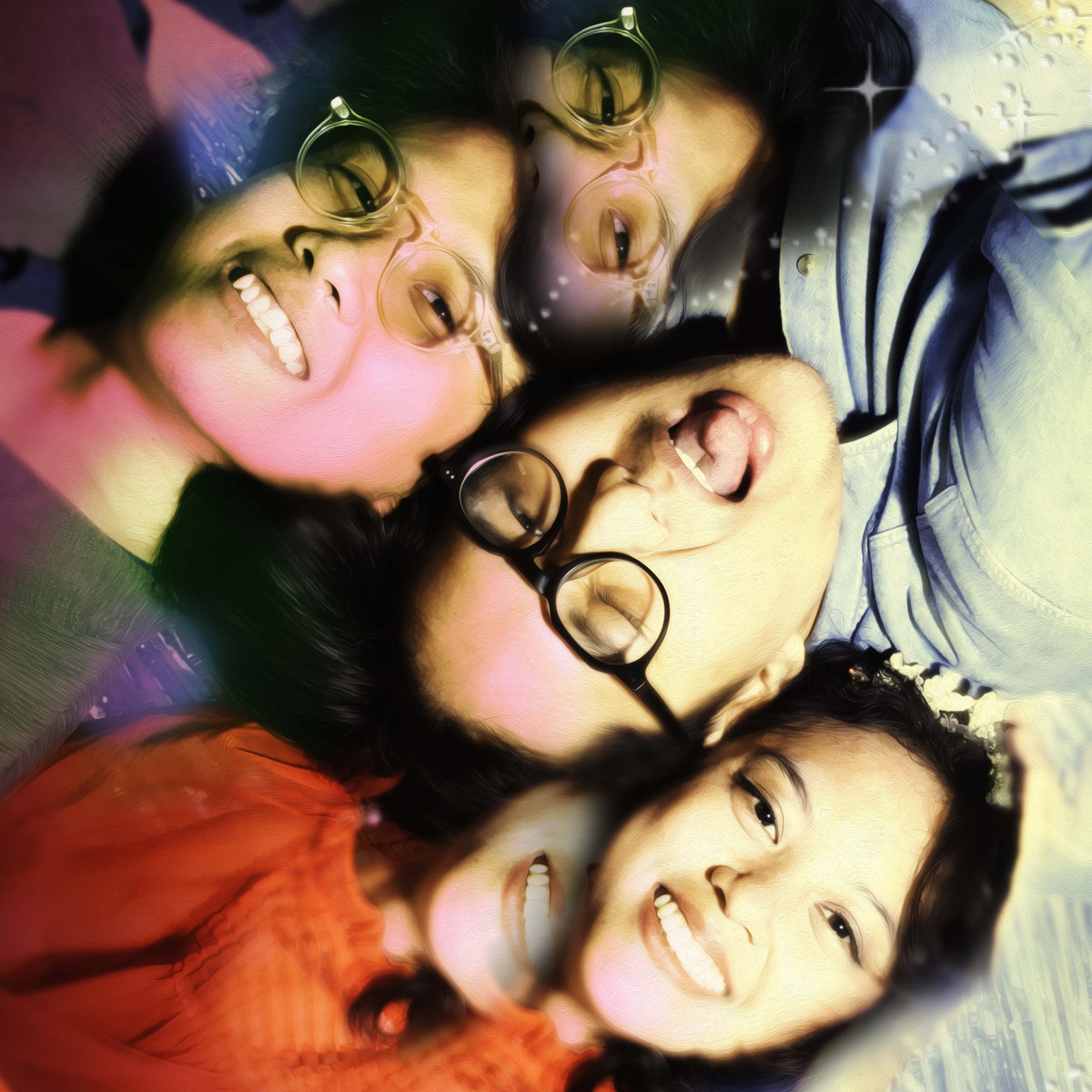 Artist:Angee, Edo, Akbar Interviewer, Translations:Lisa Tominaga
Yogyakarta: A City of Culture and History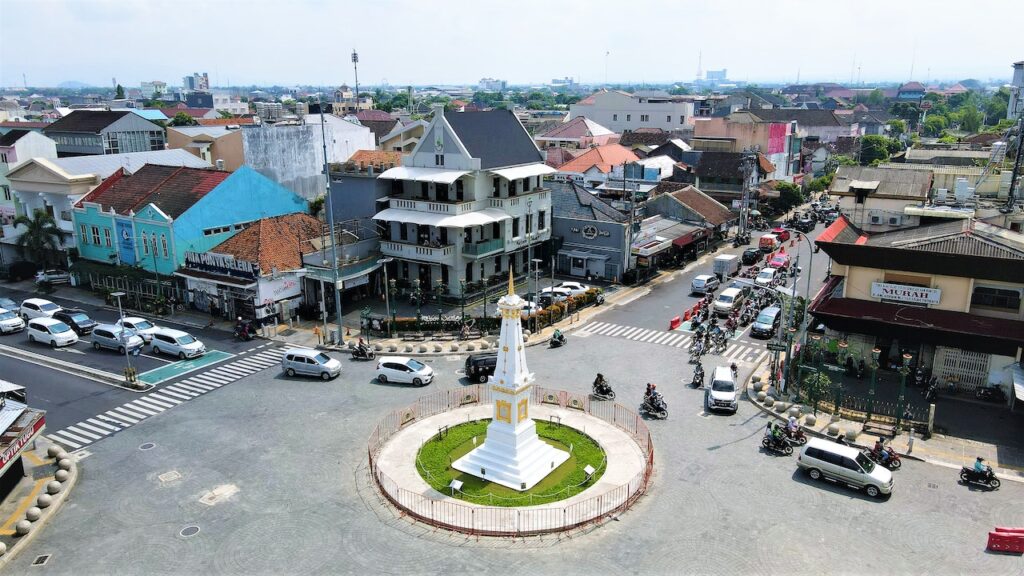 – I know that you are from Yogyakarta, Indonesia. I heard Yogyakarta established friendship cooperation with Kyoto because there have a lot in common. For example, both cities have a traditional courtly culture and historic buildings. Could you tell us what Yogyakarta is like?
Angee: I've been to Kyoto when I did an exchange program back in university, and when I was there, it did feel like Yogyakarta. At its best, I would describe Yogyakarta as a comfortable city where you can slow down and take things at a time—especially if you're so used to the fast-paced dynamics of major cities like Tokyo or Jakarta.
The Origin of Grrrl Gang
– I know you formed in 2016. How did the three members, Angie, Akbar, and Edo, meet and get to form the band?
Angee: We went to the same university. I was still a freshman when I met Akbar and Edo, they were already in their third year. Akbar and I studied the same major, while Edo studied economics. I was introduced to them by our former drummer, because I was invited to be a part of a music collective, called Terror Weekend, which Akbar and Edo founded in 2015.
Akbar and I were in a car ride together with said former drummer, as he was looking for new housing, and we thought that it would be great to form a band together. Then Edo came along to be the lead guitarist to make our sound less flat and more colorful.
The Meaning Behind the Name "Grrrl Gang"
– What is the meaning of the band's name, "Grrrl Gang"?
Angee: I think there's no meaning behind the name "Grrrl Gang". The idea to name the band came into fruition as a joke, and we looked for other names using a band name generator on the internet, but they all sucked! So, we just stuck with "Grrrl Gang".
The Choice of English Lyrics
– I've heard that there are about 500 languages used in Indonesia. If your home language is Indonesian, why do you use English in lyrics instead of using your first language?
Angee: It's because I use more English on a daily basis, rather than Indonesian. I feel more comfortable writing, speaking and singing in English.
The Issue of Hijab in Indonesia
– I read an article that Indonesian women are practically not free from wearing or not wearing hijab. Regardless of such situations, I guessed it would be "spunky" that Angie didn't wear hijab in promotion photos. Angie, could you tell us your ideas about wearing or not wearing a hijab?
Angee: I'm not a Muslim, that's why I don't wear hijab in promotion photos and in daily life. Indonesia is a multicultural country with many different religions, and what I understand is that for some Muslim women wearing the hijab comes from their own choice and is a rite of passage for them—basically, it's their own business with God and spirituality. So, seeing how several institutions in this country are "forcing" Muslim women to wear the hijab is quite depressing.
The Asian Indie Music Scene
– How do you think of the Asian indie music scene these days? And do you have any competitors in Asia?
Angee: I think it's great how globalization and the rapidly increasing access to the internet opened up the possibilities of discovering new music in Asian countries and for the Asian indie music scene to be more exposed to more people in different regions, especially considering how traditional media was mostly dominated by the West. I think right now, the Asian indie music scene is bustling and thriving and I'm looking forward to see what's to come.
Akbar: We don't see any competitors because music is not a competition anyway.
Spunky!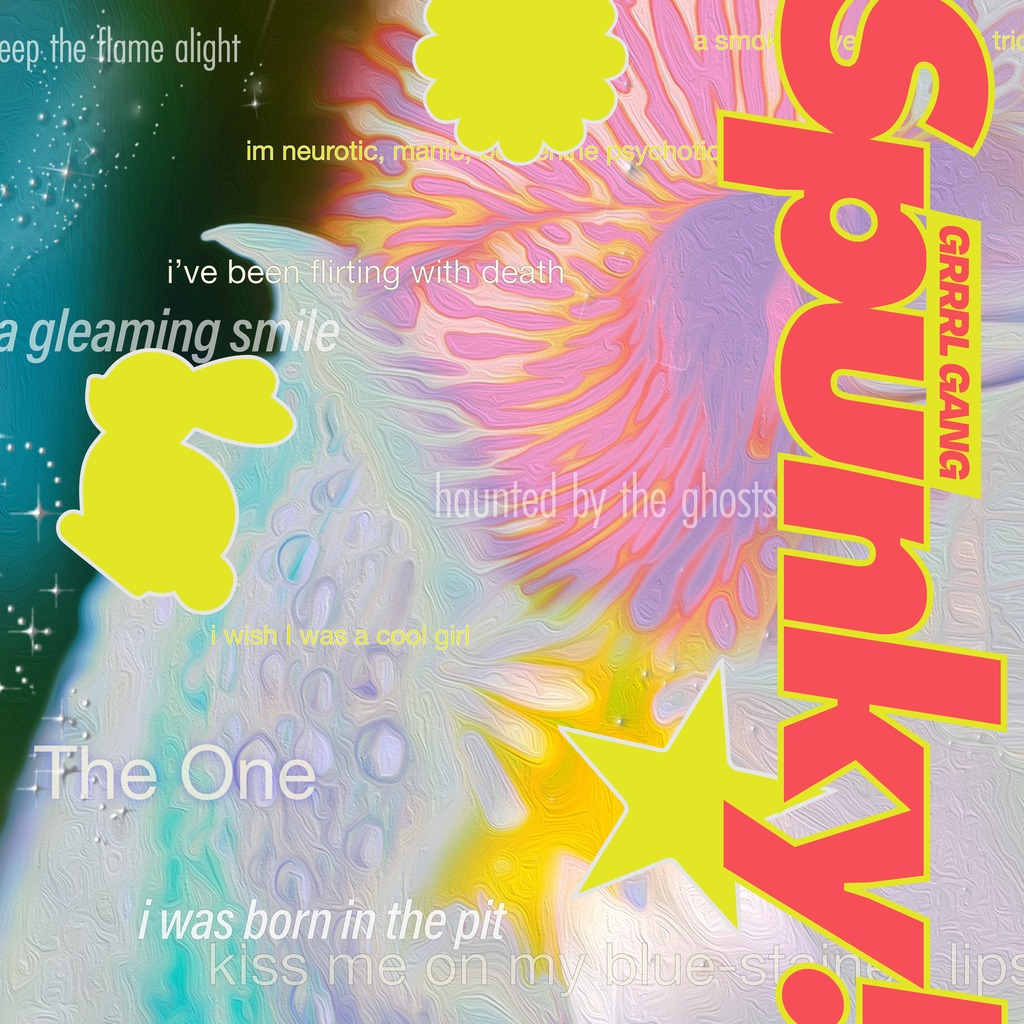 The Story Behind the Album "Spunky!"
– Listening to this album "Spunky!" just once, indie music fans will get hooked on Grrrl Gang. How did you name this album and the single "Spunky!"?
Angee: The themes that are written about are quite depressing, and the takeaway that I want the listeners to know is that you can overcome anything despite your circumstances. So, we decided to name this album "Spunky!", because all you need in life is courage and determination. As for the single, I figured that it's very fitting to name it that, because, I feel like, this is the first ever song that I've ever written where I proudly declare that I am powerful and remarkable.
The Concept of "Cool Girl"
– In "Cool Girl", which is the 5th track of the new album, "Spunky!", Angie sings "I wish I was a Cool Girl" repeatedly. What is like "Cool Girl" do you think of?
Angee: The "Cool Girl" that is referred to in this track is the patriarchal idea of what a girl should be. The song is satirical and personal, because I can't deny that I've internalized these ideas that manifest in my need to be deemed "perfect" by everyone and myself. The "Cool Girl" that I strive to be is someone who just doesn't care about what others think.
The Target Audience of Grrrl Gang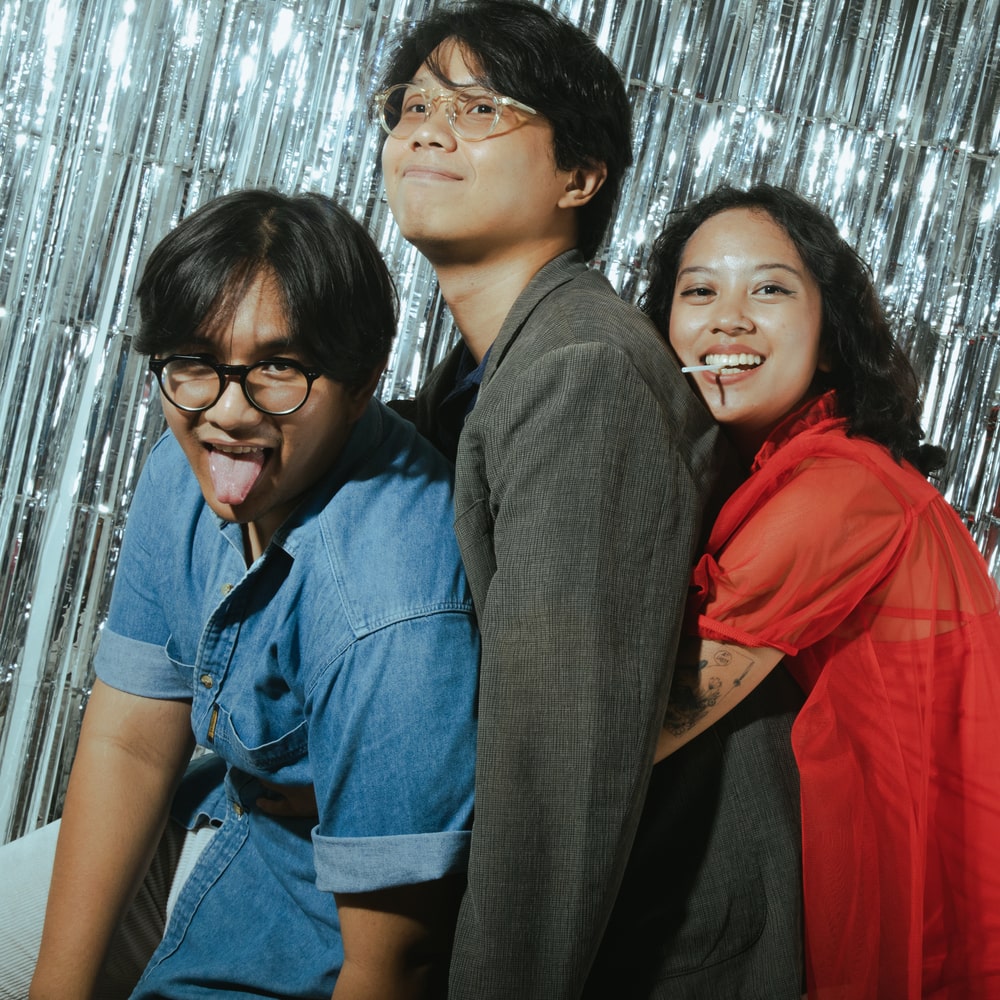 – Is there any particular listener or person aiming for?
Angee: Not really, to be honest. I just want everyone that listens to our songs to enjoy and relate to them.
Edo: Same with Angee, we don't really aim for any specific segment when we wrote the album. This album is for everyone.
The Influences of Punk Music on Grrrl Gang
– I guessed your music was influenced by punk music. Please tell us about three albums that have influenced your music. And tell us about the specific part that inspired you in each album.
Angee: The three albums that inspired "Spunky!" for me are Hole's "Live Through This", Sleater-Kinney's "Dig Me Out", and The Go-Go's "Beauty and the Beat". I love Courtney Love's candid and morbid lyrics in "Live Through This", and I deeply relate to them. I guess, her honesty assured me that it's okay for me to be completely honest about what I went through. "Dig Me Out" made me want to play the guitar for the tracks in "Spunky!" to be more aggressive, meanwhile the vocal melodies in "Spunky!" were inspired from "Beauty and the Beat".
Sleater-Kinney – "Dig Me Out"

Edo: Not necessarily punk music for me specifically. I'd say that I take most of our melodic inspo from indie rock and pop, starting out there and then experimenting around with that. Fleetwood Mac's "Rumours", Eggstone's "Vive La Difference!", and The Cardigans's "First Band on the Moon" are some of my favorites that inspired me in some way. "Vive La Difference!" and "First Band on the Moon" really can deliver raw style music in a good pop way and "Rumours" is a really sweet yet complicated kinda album.
The Dream Collaboration with Japanese Bands
– If you have any Japanese bands to perform with, please let us know.
Angee: peanut butters, Number Girl, and For Tracy Hyde.
Edo: Tricot, Lucie,Too, and Number Girl
Akbar: Number girl and G.I.S.M
NUMBER GIRL – 透明少女

The Message to Japanese Listeners
– I believe indie music lovers in Japan will be into your music soon. Could you give a message to listeners in Japan?
Angee: We're excited to see you guys (hopefully) soon! I hope our music is enjoyable for all of you <3 Edo: Please enjoy our first album! Grrrl Gang - Rude Awakening (Official Video) https://youtu.be/5ZN9y0z5Cc0
Grrrl Gang released Works
1st album"Spunky!"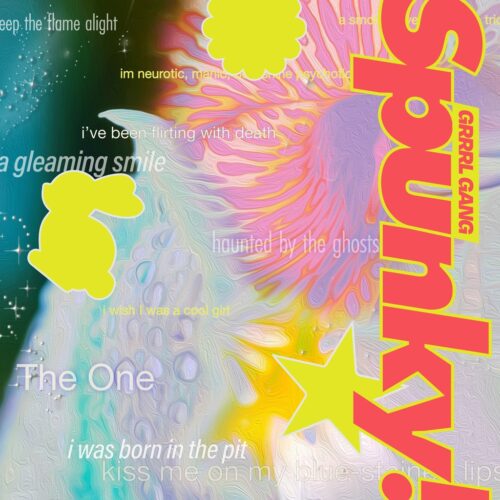 Release Date:September 22, 2023
Tracks:
1.Birthday Blues
2.A Fight Breaks Out At A Karaoke Bar
3.Rude Awakening
4.Spunky!
5.Cool Girl
6.Better Than Life
7.Tower Moment
8.Mother's Prayers
9.Blue-Stained Lips
10.The Star
format: Mp3、CD、Analog record
Amazon
[Advertisement]

Grrrl Gang profile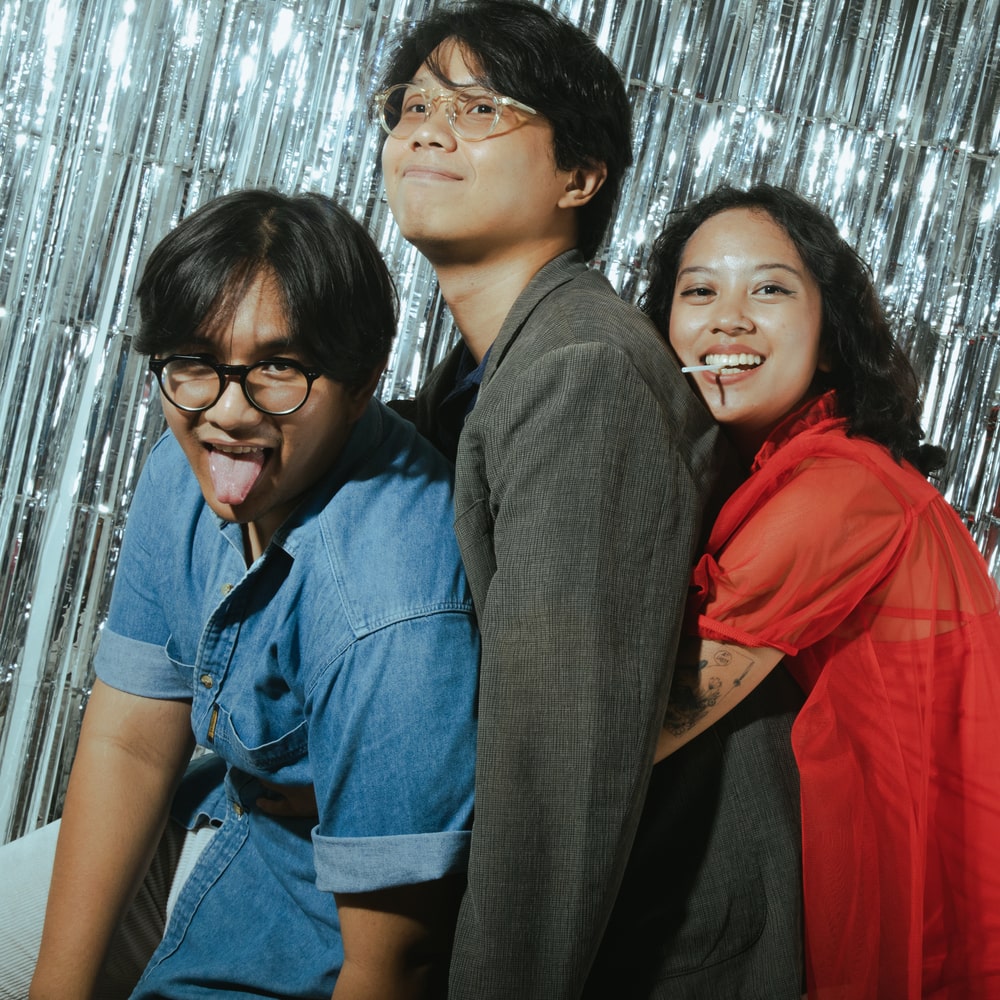 "Everyone has been forming their band with people they go to school with since time immemorial, and Angeeta Sentana, Edo Alventa and Akbar Rumandung are no exceptions. The trio are based in Yogyakarta, where their school is located.

Grrrl Gang is an indie pop/rock project that brings to mind the likes of Talulah Gosh, Veronica Falls, Alvvays, etc. Their double-single "Bathroom/Thrills" have drawn a lot of attention, cementing them as crowd favorites before the band even releases a full-length album."
Grrrl Gang Related Articles
The Corner of My Room: An Indie Musician from Indonesia
Crayola Eyes: The Indonesian Band Respecting Sonic Boom🇮🇩
Indonesian Artist Feby Bachtiar Releases New Song "This City"🇮🇩!
Indonesian band Sourmilk releases debut track "Sick Girl"!