Last Updated on 2023-09-14 by a-indie
Taiwan's new generation neo-soul artist, 9m88.
She collaborated with Taiwan's rapper Leo Wang on "Weekends with you", which has over 10 million views on YouTube, and covered Mariya Takeuchi's "Plastic Love", which sparked the spread of city pop around the world.
On her second album "9m88 Radio", she collaborated with artists from five countries, including Japan's StarRo, not only from her home country Taiwan.
This interview is an English translation of the one published on our sister site BELONG Media when "9m88 Radio" was released (9m88's answers are in the original English).
We decided to publish it again as she is releasing her album on vinyl in Japan and performing live here.
Who is 9m88, who attracts attention not only from her own country Taiwan, but also from all over the world?
Artist: 9m88 Interviewer: yabori Translator: A-indie Editors
An Interview about 9m88 Radio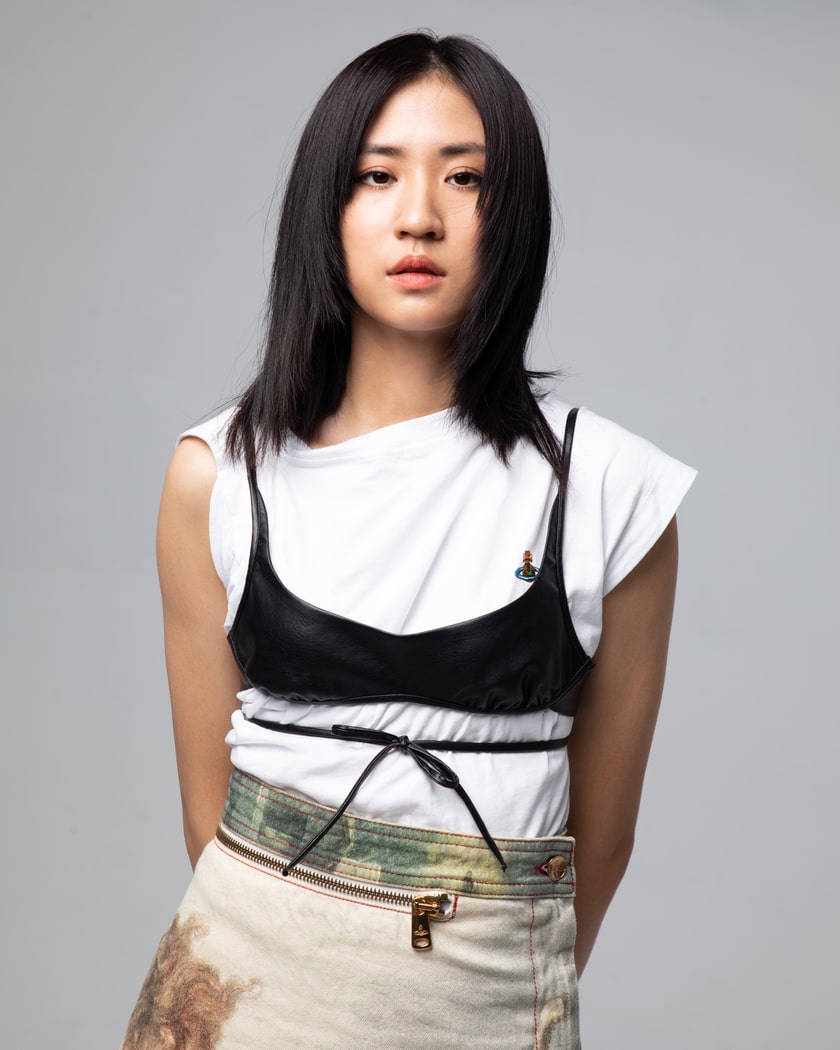 -I heard that your artist name 9m88 is a combination of your English name and your student number in school, 88. I heard that in Taiwan, students decide their English name in English class, but do they decide this name by themselves or does someone else decide it for them? Did you decide your English name yourself or did someone else decide it for you?
9m88:It's an interesting question, haha. Actually I picked the name Joanne myself since it's by preference. I think it's kinda interesting to discuss this phenomenon of needing an English name for Taiwanese students when learning English. Japanese don't do that normally I guess. I didn't know why I chose this name and didn't know why it's not Joan or Joanna. Anyway, this name has been sticking with me for a long time and it has become a part of me for sure. 9m88 is a codified name. I think it's fun to not using my real name when I perform. It enlivens my stage charisma I think.
-I heard that you worked as an intern at a fashion company in New York. After that, you majored in jazz vocal at a music school in New York. What made you decide to make the jump from the fashion world to the jazz world?
I grew up loving to sing a lot. I didn't really have formal music training when I was younger since I only care about singing. In Taiwan, we don't really have many 演藝專門學校 so I didn't go that route for college. Fashion design school really taught me a lot in terms of finishing up a project and putting a concept into practice. I started listening to Jazz when a friend of mine borrowed me Miles' records and
I realized it's a different world to explore. After finishing a fashion internship in NYC, I applied to The New School Jazz and luckily I got in, so the journey began and I'm glad I made the choice to step out my comfort zone and give it a shot.
-How did you start your career as 9m88?
I was always looking for opportunities to perform whenever and whatever when I was at college. From small theater gigs to jazz ensembles, I tried to perform as much as possible. I started using stage name "9m88" around 2014, when I performed with fellow musicians at a Hip-Hop dance party in Taipei. The career actually went off around 2017, when I debuted my first song with rapper Leo王 called "Weekends With You" . That's the moment when I was still living in New York.
Leo王 – 陪妳過假日 feat. 9m88 (Official Music Video)

Collaboration with producers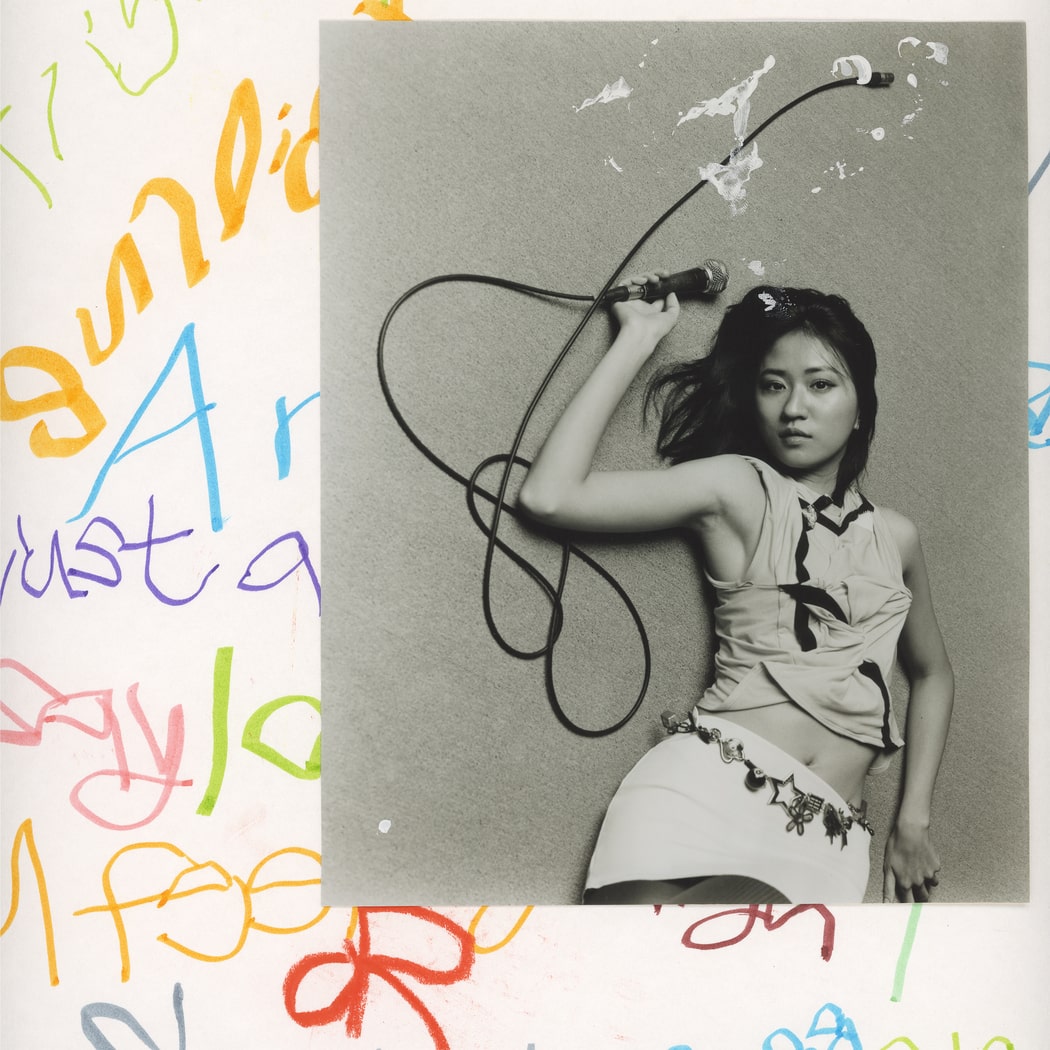 -What made you decide to work with producers from Japan, Korea, the U.S., Taiwan, and Australia for "9m88 Radio"?
Pandemic slowed my creative brain down too much, and I kinda felt I lost connections with the outside world. To break this curse, I decided to proactively invite artists and producers to get involved in this album. I want to link up with people again. It turned out well and I'm so grateful these artists truly devoted their creative energy to this record.
-I see that StarRo is participating in the project from here in Japan. What made you decide to collaborate with him?
2019 was the year that Taiwan passed the law of same-gender marriage. I got a collective album invitation from Red Hot Organization to have one of my songs remixed by StarRo. I discovered StarRo's versatile works ever since. When I started this album, I thought of him immediately.The song we worked on together is called "Friend Zone" ,featuring a rapper Oddisee from the US, who's also one of my personal heroes. It was a pleasure working with StarRo! He has such good energy.
Bilingual lyrics of Tell Me
-Tell Me" is sung in English and Chinese fluently. Why do you sing it in two languages?
Also, are there any measure to decide whether to write lyrical phrases in English or Chinese?
That's a fun thing to play with. In most of my bilingual songs, I try to blur out the lines between one another but enunciate at the same time. I think English phrases sound more "rounded" (gives more warm feelings) than Mandarin, which sounds a lot more "angular"(feels a lot straightforward to me). Under the umbrella of R&B/Soul, I want to even the differences.
9m88 – Tell Me (Prod. by Mitsu the Beats)

The meaning of the album title
-What's the meaning behind the album title, "9m88 Radio"?
Like switching to different channels, this album spans across multiple genres. You get to hear those producers from different parts of the world with different sound choices, but also intertwined with my voice and compositions.
The target listeners of the album
-You would love everyone to listen to your album, but are there any particular listeners or person you aim for? Who would you reach if you had a chance , and why?
I would love to share this album particularly to women in her 20s-30s. I encourage them to speak out their pain and joy. You can find honesty in lyrics. I also love people of all genders and ages who love R&B, Soul, Hip-Hop, Jazz to enjoy this album. You would find out some fun elements in this record, even some electronic vibes in it.
Cover of Mariya Takeuchi's Plastic Love
-I was impressed by your cover of Mariya Takeuchi's "Plastic Love". Why did you cover this song? Also, "city pop" is a big boom in Europe and the U.S. Is it popular in Taiwan as well?
Back in 2017 an indie label "2manyminds" invited me to release a 7 inch vinyl. The record includes my song "Nine Head Hinano" and we wanted to do a Japanese song cover on B side. It was the peak of City Pop coming back. At the same time, a Japanese director friend I know in New York was working on his thesis talking about Japanese idol culture in the 80s'. We did some research of that time period, and thought "Plastic Love" is an iconic song we should really go for.
A part of the director's work form thesis was to film the music video of this cover. I was playing this idol character "Sanae" in it. City Pop is really popular in Taiwan too, but to me, I don't feel like boxing a bunch of great artists into one category. Would those musicians think so too?
9m88 – 'Plastic Love' Cover Version (Original Song by Mariya Takeuchi)

Favorite Japanese artists
-What are your favorite Japanese artists who relate to the above question ?
It's hard to not mention Tatsuro Yamashita when you talk about City Pop. He's a true artist and the sounds are so on-point. I personally love Toshinobu Kubota. He has this soulful voice you just can't ignore.
Albums that influenced 9m88's music
-Could you name three albums that influenced 9m88's music? Also, could you explain what part of each album influenced you?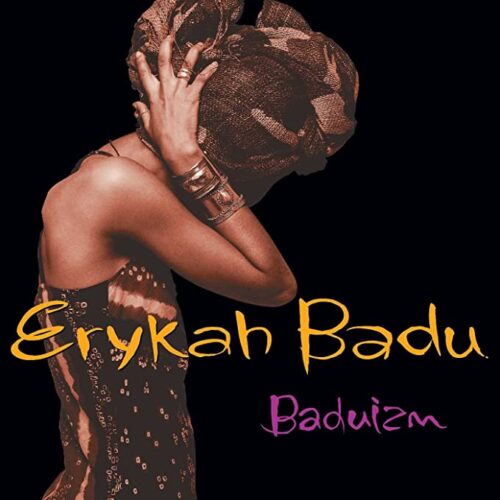 « Baduizm » by Erykah Badu
I'm a big fan of Badu! I guess her singing attracted me to listen to her lyrics closely, and then I figured i was addicted to her songwriting too! I can't really pick a favorite album of hers. Every record is so unique!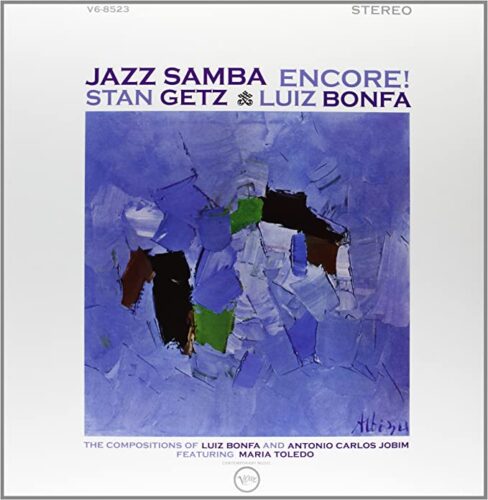 « Jazz Samba Encore » by Stan Getz
This album is merely wonderful! I love how Stan played all the time. There's dedication in sounds and expressions. I cry sometimes when listening to his solos.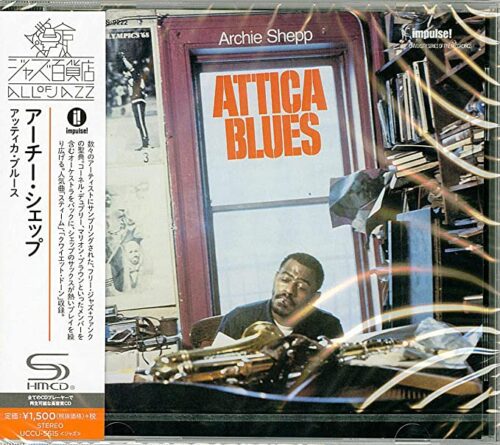 « Attica Blues» by Archie Shepp
This is a really beautiful record. I especially love the last track "Quite Dawn" sung by a little girl. The song is truly inspiring as she sang with complete naiveness and pureness.
A message to the fans in Japan
-Including us, there are fans of yours in Japan. Would you give a message to them?
Thanks for the love and support! I had a few wonderful experiences performing in Tokyo. I really hope to visit more cities and share my music with you soon!
9m88 Releases
9m88 has released two albums ("Beyond Mediocrity" and "9m88 Radio") so far.
2nd Album "9m88 Radio"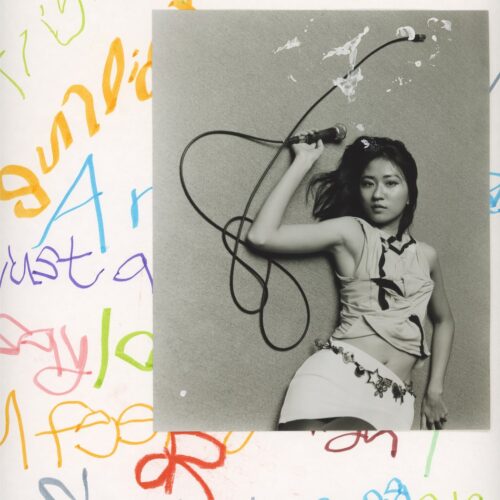 Release date: August 24, 2022 (Wednesday)
Track list:
1.Whatchu Gonna…? (Produced by Chun Yin Rainbow Chan)
2.Tell Me(Produced by DJ Mitsu the Beats)
3.Sleepwalking (feat. SUMIN) (Produced by SUMIN)
4.Love is So Cruel (Produced by Arthur Moon)
5.A Merry Feeling (Produced by Layton Wu)
6.:-D
7.Friend Zone (feat. Oddisee) (Produced by StarRo)
8.:'-(
9.Dark Night / Sunlight (Produced by Chia-Lun Yue)
10.Prelude to A Star*
11.Star (Produced by Silas Short)
Format:Mp3、CD
View on Amazon
1st Album "Beyond Mediocrity"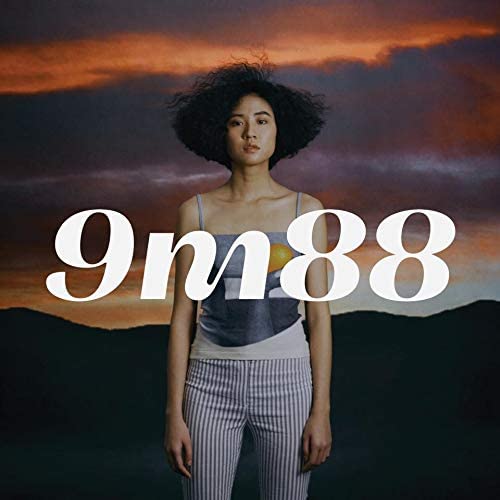 Release date: August 8, 2019
Format:Mp3、CD
View on Amazon
9m88 Live Information
9m88 Japan Tour

Date: October 13th, 2023 (Friday)
OPEN 18:30 / START 19:30
Venue: Tokyo, Shibuya WWW X
Price: ¥5,800 (plus 1Drink)

* All standing
* No admission for preschoolers

* Tickets
General Ticket Sale: August 5th (Saturday) 10:00 ~

[Inquiry] CREATIVEMAN 03-3499-6669 (Mon, Wed, Fri 12:00-16:00)
General Organizer, Planner, Producer, Inviter: CREATIVEMAN
Cooperation: P-VINE RECORDS

■Performance Details

LIVE AZUMA 2023

Date: October 14th (Saturday), 15th (Sunday)
Venue: Fukushima Prefecture Azuma General Sports Park

■"LIVE AZUMA" Official Site
https://liveazuma.jp/
9m88 Profile

Born in Taipei, she studied fashion at university and then majored in jazz at The School of Jazz & Contemporary Music, a prestigious school in NY. She embodies a mellow and oriental-exotic R&B music that reflects influences from various genres such as R&B, soul, jazz, and pop. She has steadily gained popularity among young people, selling out all venues on her domestic tour in Taiwan, and is said to be a talent that will lead the next generation of Taiwan's pop music/art scene. In 2017, she released a 7-inch of "Kyutoshin Hina/PLASTIC LOVE" from Taiwan's label, 2manysound, which was also a topic in Japan. In 2018, she performed in Japan at Aoyama Tsukimiru, and in 2019, she appeared on the Billboard Stage at Summer Sonic. In her home country of Taiwan, she has performed with Japanese acts such as AAAMYYY, D.A.N., STUTS, Tempalay, and TENDRE, as well as participated in the chorus of Sunset Rollercoaster's works and collaborated with Leo Wang, a rapper from Taiwan's most famous hip-hop label "KAO!INC". Her nickname is "Barber".
[Advertisement]

yabori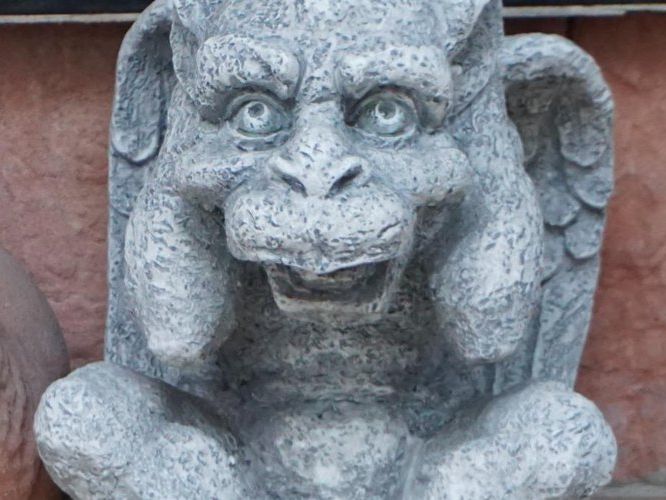 I am the editor-in-chief of BELONG Media and A-indie, and I have been writing the music blog Timeless Masterpieces, its predecessor, since 2010.
After writing for "only in dreams" hosted by Masafumi Goto, vocalist of ASIAN KUNG-FU GENERATION, I studied music business at a music school.
I have been writing articles on Japanese and international music for more than 10 years.
In the past, I was in charge of garage rock, psychedelic rock, and Japanese indie rock at a music CD rental store with over 100,000 album titles.
With these experiences, I have published 26 issues of "BELONG Magazine," a music magazine with the theme of "Roots Rock.
Currently, I write articles based on SEO strategies I learned at a web production company. I enjoy watching "Kaiun! Nandemo Kanteidan".
Click here to see the articles I wrote so far.
Twitter: @boriboriyabori