Last Updated on 2023-11-03 by a-indie
Sen Morimoto is a multi-instrumentalist from Kyoto who currently lives in Chicago.
He gained attention after being featured by 88rising, and has collaborated with many artists in Japan.
In his latest work "Diagnosis", which is his first in three years, he addresses issues such as criticism of capitalism and identity dilemmas in a universal language.
What is the essence of capitalism that Sen Morimoto thinks about, as he told us in this interview?
Sen Morimoto Interview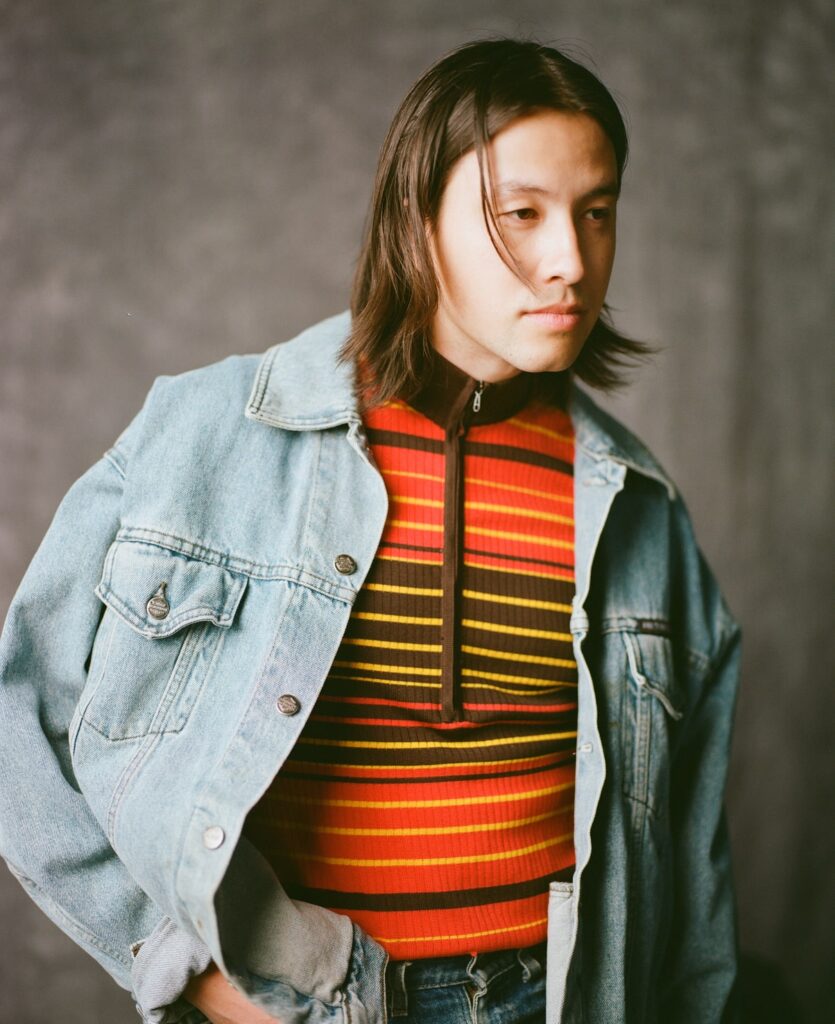 Artist: Sen Morimoto Interviewer: Lisa Tominaga Translation: Lisa Tominaga, A-indie Editorial Department
About Sen Morimoto, from Kyoto
– I know that you are from Kyoto and now live in Chicago. Do you have something you still remember well about Kyoto?
I was just a baby when we moved to the US, so I don't have memories of my time there, but amazingly, my older brother ended up moving back to the town we lived in so I have gotten the opportunity to go back when I'm touring and visit the town that I would have grown up in had we stayed in Kyoto. I get a very special feeling when I'm there, like I'm communicating with an alternate universe.
About the Chicago Music Scene
– In my mind, Chicago is one of the most famous cities for blues and jazz. Could you tell us what Chicago is like?
Chicago has an amazing music scene, and not just for blues and jazz. While it is famous for the music that originated here, it never became a hub for the industry and business of music in the way that cities like LA or New York did. Because of this, it has retained a very down-to-earth atmosphere around the arts in the city. There is constant innovation happening in hip hop, R&B, indie rock, folk, jazz, electronic and any other genre you can think of happening in the city, and the best part is that these worlds often collide. Artists from different scenes collaborate or share a bill together in a way that brings people who listen to all kinds of music together.
Unique Sound Style Created by Diverse Instrumentation
– I know you started learning saxophone at ten years old. Now you become a multi-instrumentalist. Could you tell us how did you establish your style?
My musical style has become known for including sounds from many genres. I consider this almost an accident – I don't plan to mix genres when I sit down to record music but because of how I learned each instrument, this is the natural outcome. I started studying jazz saxophone as a kid, then I learned piano and bass so that I could play Stevie Wonder songs that I loved, which made me play those instruments in an R&B style. I then learned drums so that I could play in a punk band, so the drums in my music have a very off-kilter and brash style. I learned guitar so that I could write songs and perform in an indie rock band, so that's where that genre's influence became involved in my practice. All of these styles are just the natural way that I play each of these instruments so when I sit down to produce or write new songs, this is the natural result.
Origin of Artist Name and Identity
– How did you decide to be an artist as "Sen Morimoto", using your autonym?
Deciding on an artist name is difficult! I thought about different names for some time and the decision I came to was that no matter what name I made up, I would eventually get tired of it and wish I had chosen something else. Because of this, I decided I might as well use my name because I'm already stuck with it. In retrospect, I sometimes wish I had come up with something shorter haha.
Diagnosis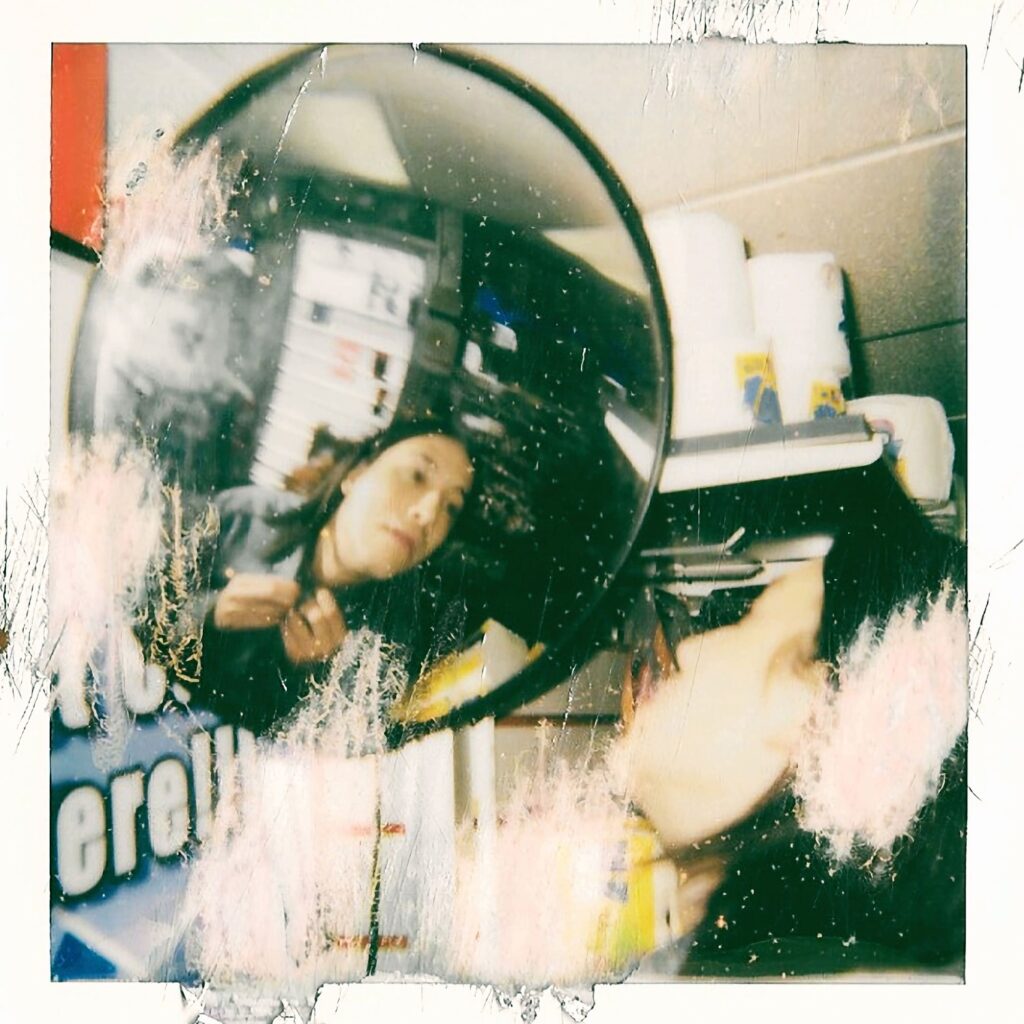 Forsythia (Melody of Forsythia) and Japanese
– Although you sing in English basically, in the 12th track of the new album, "Forsythia (レンギョウの旋律)", you also sing in Japanese. How did you make this song?
My Japanese is very rusty. I use songwriting as a tool to practice and engage with the language. There is also something poetic and beautiful that I find in the translation of language. There are words for ideas that don't exist in other cultures. The Japanese verse in Forsythia is about this very idea. It is an eerie sensation to feel the limits of a language, and it's a feeling that I love finding.
Songwriting Process
– How do you make songs normally?
My process in songwriting and production changes depending on where I find the first spark of inspiration. Sometimes that is a melody that I make a voice-memo of on my phone. Many times it's a chord progression that I find beautiful or impactful. Sometimes it starts with a lyric that I think is funny. In the past I've always written songs and recorded them at the same time, in a sense releasing the demo version of all of my music without recording a step further. My new album Diagnosis is the first project that I recorded demos for and then took a step further into a recording studio to re-record at a higher level.
Concept of Album "Diagnosis"
– Listening to this album "Diagnosis", cleared my mind, felt reassured by the sense that you sang about personal and social issues like dilemma, identity, and exploitation of the working class. How did you name this album and the single "Diagnosis"?
The song Diagnosis is about the internal struggle of feeling taken advantage of and controlled by the systems that govern us, and feeling complicit in the horrors of capitalism that we're forced to participate in. When I finished this song I knew it was the thesis statement of the album. The album covers many different topics like spirituality, love, climate disaster, and many other things but at its core these are all about reckoning with this struggle and redefining our definitions of success and happiness so that we can envision better futures.
Lyrics Questioning Capitalism
– I felt that the lyrics of diagnosis were sung about capitalism. Please tell us about the episode that inspired you to write this song and what made you decide to write it.
You're totally correct! The song is basically a set of lyrical vignettes meant to paint a relatable picture of living under capitalism. It opens with "I feel like Miss America, I'm filling gasoline, watching commercials at the pump because they have a screen". The image I'm painting is about how the sickening feeling of existing in late capitalism can strike you at any time, even doing something as mundane as filling gas. When I say "I feel like Miss America" I'm talking about feeling that I'm propping up America and supporting its war on the world for natural resources. By filling my car with gas I feel directly tied to the funds that power this violence and this feeling sickens me. At the same time I'm watching a commercial for some useless product on the screen attached to the gas pump which distracts me from this unsettling thought. My thoughts on the violence this oil is connected to are derailed by the constant advertising and distraction placed all around us. This is just one example, the rest of the song continues to describe similar scenarios.
Meaning of the Album Cover Shot at a Gas Station
– The album cover of diagnosis shows you standing in a mirror with your collar straightened. Please tell us about the meaning behind this cover.
This image was taken at a gas station convenience store. I had this image of the gas station as a symbol of corporate American evil that exists in plain sight all around us. Walking into the store and seeing yourself in the convex mirror and worrying about your appearance just felt like the perfect example of how these huge and disastrous realities are constantly battling for space in our minds with all of the stresses and anxieties of daily life. Like the first verse in the song Diagnosis it's about the balance of these two simultaneous realities.
– Is there any particular listener or person aiming for?
While the imagery and ideas are very focused on my experience living in America, I hope it can reach a global audience and be part of the shifting general opinion by spreading awareness about the evils of capitalism and normalizing these conversations. I'm a pretty shy and introspective person, and this album is definitely more bold and loud than my previous work. I'm hoping it can be a loud proclamation that is inviting for quiet people like me, an invitation for everyone to join in the conversation.
Influential Music
– I guessed you would have a root in jazz. Please tell us about three albums that have influenced your music. And tell us about the specific part that inspired you in each album
Miles Davis's solo on So What was the first solo I transcribed. As a kid this very melodic and spacious style of playing had a big impact on how I would go on to write and improvise as an adult.
Gerald Clayton's piano solo on Strasbourg St. Denis by Roy Hargrove was probably the next most impactful transcription I ever learned on saxophone. The rhythm and style of this solo is just so cool to me.
Going Home by Alice Coltrane really opened my mind up to a sort of larger than life and cinematic, spatial, outer-space feeling approach to composition and sound design. The way this recording makes me feel is unlike any other piece of music. It feels deeply in tune with something supernatural which I'm always trying to reach in my music.
Hopes for Collaborating with Japanese Artists
– If you have any Japanese bands to perform with, please let us know.
I've had the honor of connecting with some really great Japanese acts over the past few years. AAAMYYY, Haru Nemuri, Shin Sakiura, Maika Loubte, ermhoi, a子 and many more. I really hope to stay in touch and keep collaborating with all these folks. Every time I come back to Japan I discover a whole new group of incredible musicians and songwriters.
– Do you have any plans to come to Japan for gigs?
I'm definitely returning to play in 2024, just not sure exactly when yet. I'm very very excited to come back!
– I believe that a lot of listeners in Japan will be into your album soon. Could you give a message to listeners in Japan?
ーアルバムを聞いててくれるみんな、ありがとう!元気でね!
The world is strange and life is hard but I believe in you! I'm excited to connect when I'm back in Japan soon.
Sen Morimoto Album Releases
3rd Album "Diagnosis"

Release Date: November 3, 2023
Tracklist:
1. If The Answer Isn't Love
2. Bad State
3. St. Peter Blind
4. Diagnosis
5. Pressure On The Pulse
6. Naive
7. Feel Change
8. What You Say
9. Surrender
10. Deeper
11. Pain
12. Forsythia (Melody of Forsythia)
13. Reality
Format: Mp3, CD, Vinyl
View on Amazon
【Advertisement】

Sen Morimoto Profile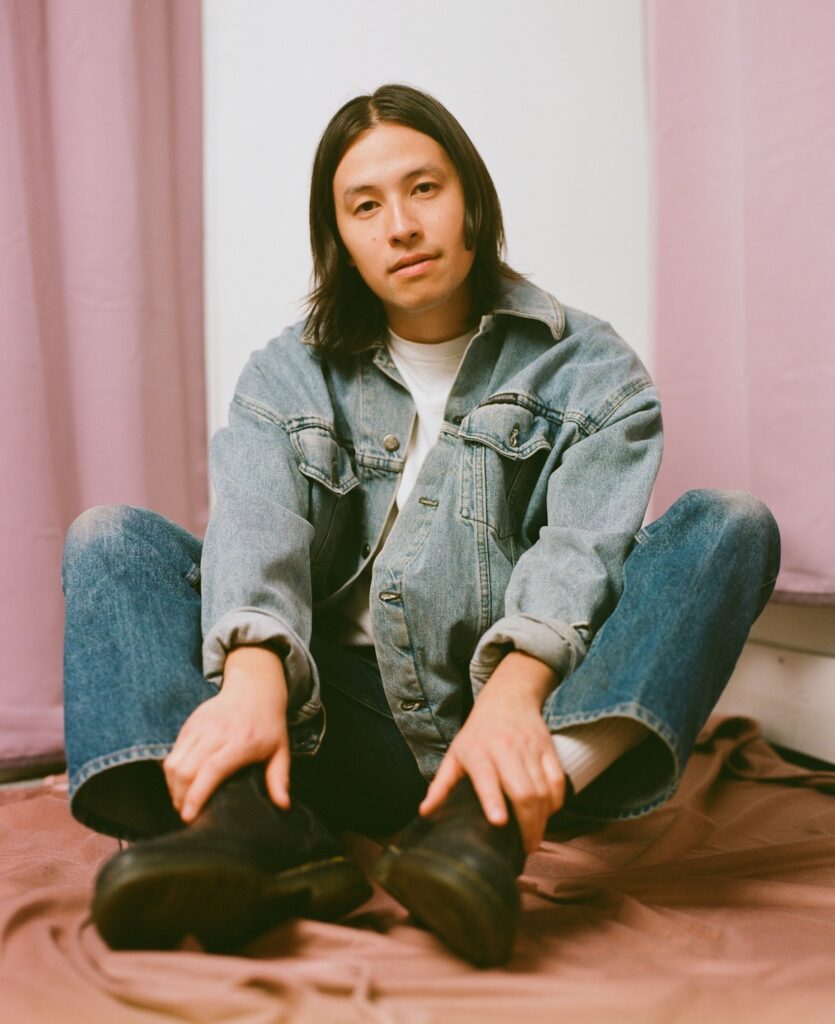 "An artist born in Kyoto and based in Chicago. A multi-player who plays various instruments such as saxophone, piano, drums, guitar, bass, etc. The PV of "Cannonball" caught the attention of 88rising's Sean Miyashiro and was released from 88rising's Youtube. He then released his album "Cannonball!" from Sooper Records, a label by multi-player NNAMDÏ, and showed an impressive performance at Summer Sonic 2018. In 2019, he went on his first Japan tour and performed with Tempalay's AAAMYYY. In October 2020, he released his 2nd album "Sen Morimoto" and in 2022, he performed in Japan for the first time in three years. And he will release his album "Diagnosis" on 11/3, which is his first in three years."