Last Updated on 2023-09-10 by a-indie
We often hear about the rise of indie rock in Asia, such as Korea, Taiwan, and Thailand, but what about India🇮🇳?
The F16s is based in Chennai, India, and is an admirer of The Voidz, led by Julian Casablancas, frontman of The Strokes.
So there is a strange but good indie rock band in India!
The F16s have already toured Asia (unfortunately not in Japan) and have been reviewed by Pitchfork for their latest release, "Is It Time to Eat the Rich yet?".
Who is The F16s, that are breaking new ground in indie rock from India?
Artist:The F16s(Joshua Jonathan Fernandez(Vo./Gt.)、Harshan Radhakrishnan(Syn.)、Sashank Manohar(Ba.)、Abhinav Krishnaswamy(Gt.)) Interviewer:yabori Translation:Rio Miyamoto
What is The F16s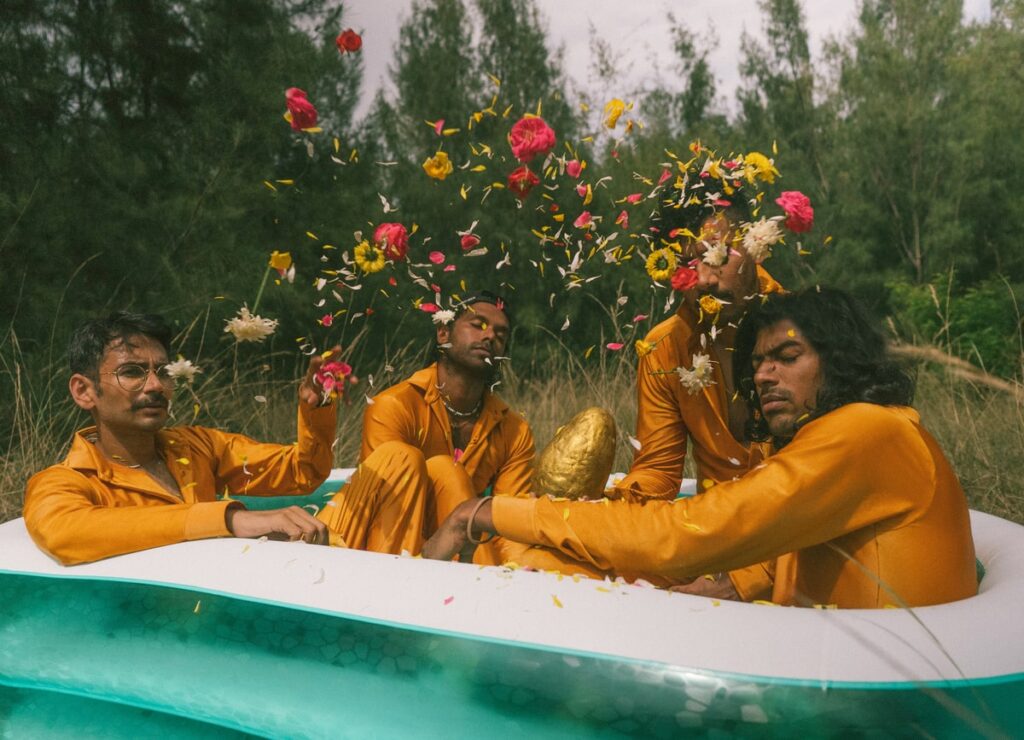 -All of you are from Chennai, India, so I look up Chennai on Google Maps and I see that there is an airport and a port. What kind of place is Chennai?
Chennai is a small big city that is sweltering all year round, except for 3 months of monsoon. It has several long beaches for its thriving surf culture. It houses a huge Tamil film industry, resulting in a large music industry that services these films. It also has an overshadowed but active independent music scene that longs for venues to perform in. It is a tense ball of contradictions.
-The F16s was formed in 2012. I heard that the members have known each other since college, but how did the band form?
Josh wrote songs with Sashank while recovering from a serious road accident. With a clutch of songs written, they roped in Harshan along with a drummer and guitarist, who eventually quit. Abhinav was playing guitar for a few bands in the city and answered our call-up almost without hesitation.
-Does the name The F16s have anything to do with fighter planes? In an interview on the website "PLATFORM", you mentioned that it has something to do with a practice called "taxiing" in India. Can you elaborate on this?
Well, F16s are a type of fighter plane, so that part is true. It also became a term for what the rest of India knew as taxiing. Something to do with sitting in a circle and sharing… sandwiches.
music scene in India🍛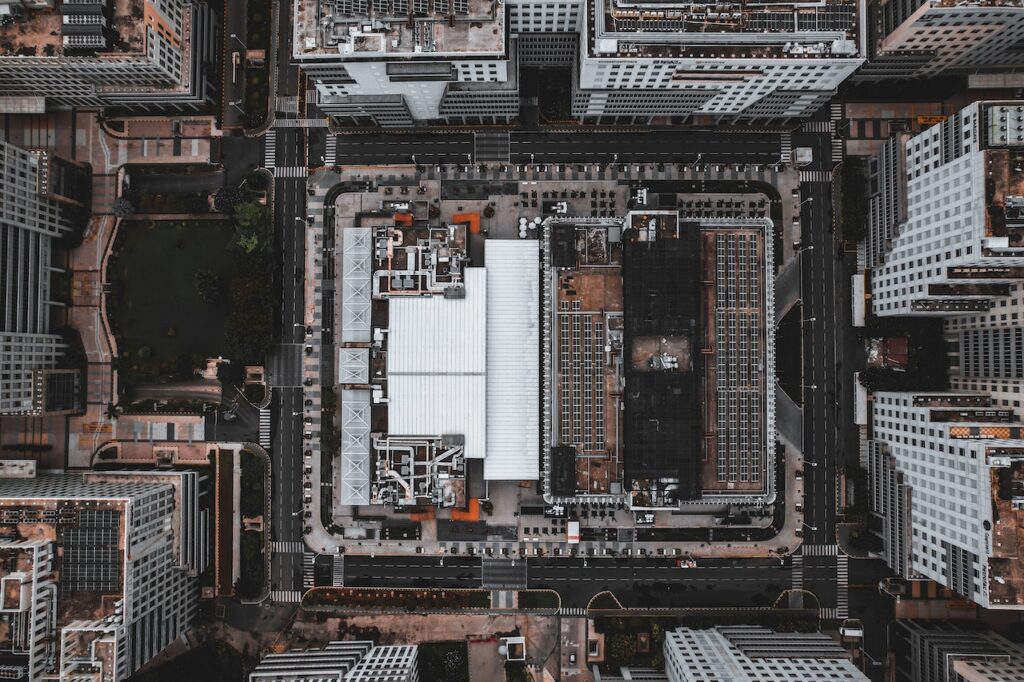 – I would like to ask you about the music scene in India. I noticed that the "Trending Now India" playlist on Spotify seems to have the second most Billboard charting songs after Indian traditional music. What kind of music is currently popular in India?
Regional music continues to be popular in India. Performing in a local language opens up a wider fanbase instantly. Within that, it is still diverse, with production that embraces current worldwide trends. However, film songs are still king. And not just India, even with the Indian diaspora abroad.
Is It Time to Eat the Rich Yet?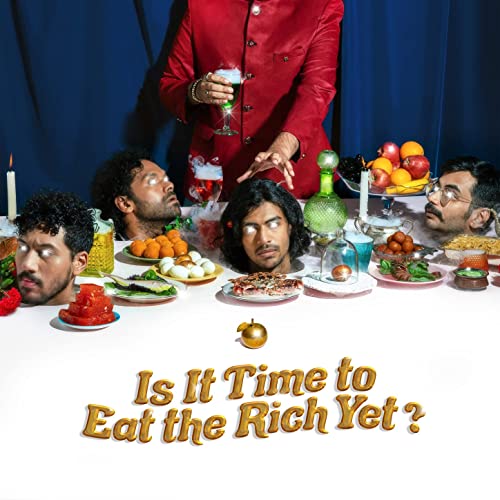 – In a review of "Is It Time to Eat the Rich Yet?" on Pitchfork, it was noted that real-time music of Europe and America has only been available in India since the availability of Youtube in 2011. Was it the advent of Youtube that made it possible to actually listen to real-time music? And what was the situation like before that?
Maybe yes. The big labels here were quite successful at cornering the market on Youtube. But it truly happened with streaming platforms like Spotify. Prior to that, it was downloading torrents of albums, or using P2P file sharing.
"The indie-rock revival of the early 2000s took a few years to hit Indian shores, where bands had spent much of the decade still flogging the corpses of grunge and '90s alternative. It wasn't until 2011 or so when a new crop of acts—inspired by the post-punk retromania of the Strokes and LCD Soundsystem, as well as the new ubiquity of YouTube and high-speed broadband—found new reservoirs of hitherto-untapped inspiration. This "new wave"—including bands like high-octane garage rockers the Lightyears Explode, cabaret-jazz punks Peter Cat Recording Co., and post-punk revivalists the F16s—arrived at a rare moment of optimism in the Indian rock underground. Rock bands were headlining some of the country's biggest festivals, making their presence felt on Bollywood film soundtracks, and even catching the eye of international rock publications. (Both Rolling Stone and NME launched Indian editions around this time.)"

Quote:The F16's"Is It Time to Eat the Rich Yet?" Review(Pitchfork)
– In Japan, most people think of Indian music as "Bollywood music", which is a type of music that is sung and danced to. What is the position of indie rock music like The F16s in your country?
It's a position that grows smaller and smaller. EDM is a huge deal here, and that's how people prefer their English language music. Within indie rock, the artists that succeed are the ones who embrace their local languages. We have been chiseling our own way for a while now, and are extremely grateful for where we are, but our sights are outside India.
– I heard that Hindi is the main language in India, but at the same time English is also taught in schools. Why do you sing in English and not Hindi?
All of us were schooled in English and even spoke it at home or with friends. It is the language we think in. It only makes sense to write music in that language.
– As far as I can check on Spotify, The F16s have released two albums so far. Your music has seemed more pop since the release of the EP "WKND FRNDS" in 2019. It seems like there was a turning point between 2016 and 2019, was there something that happened that changed your style?
For one, we replaced the drummer. More than once. And that would lend something to the music we would make, along with our individual music tastes. We were listening to music that was a significant change from earlier. Our writing became more cohesive as a result, and WKND FRNDS was a product of that.
– The outro of "The Apocalypse," the final track on the EP, fades out in an ambiguous way. Why did you decide to end the song, and thus the EP, this way?
In an apocalypse, it must be assumed that batteries won't last forever.
– I love the album cover of "Is It Time to Eat the Rich Yet?" because it is so unique and the members' eyes are shining. Why did you choose this kind of album cover?
The eyes outline a sense of hypnosis, putting the band in between the two sides of the question (on the plates), a trance we find ourselves in often. As they say somewhere, the eyes are bigger than the belly. This isn't a blame game, we're all part of the same problem.
– I think there is some irony in the album title "Is It Time to Eat the Rich Yet?", but what does it mean?
When the pandemic was at its peak, we seemed to be surrounded by wealthy opportunists who were only getting richer and richer while the marginalised and oppressed were pushed further towards the corners. Is this our grand political statement as a band? Perhaps not, but we felt like we needed to say something, even if it meant saying it in our own way.
– We know that you would love everyone to listen to your album, but is there any particular listener or person are you aiming for?
Everyone is welcome, as long as they're rich. Give us your money.
Roots of The F16s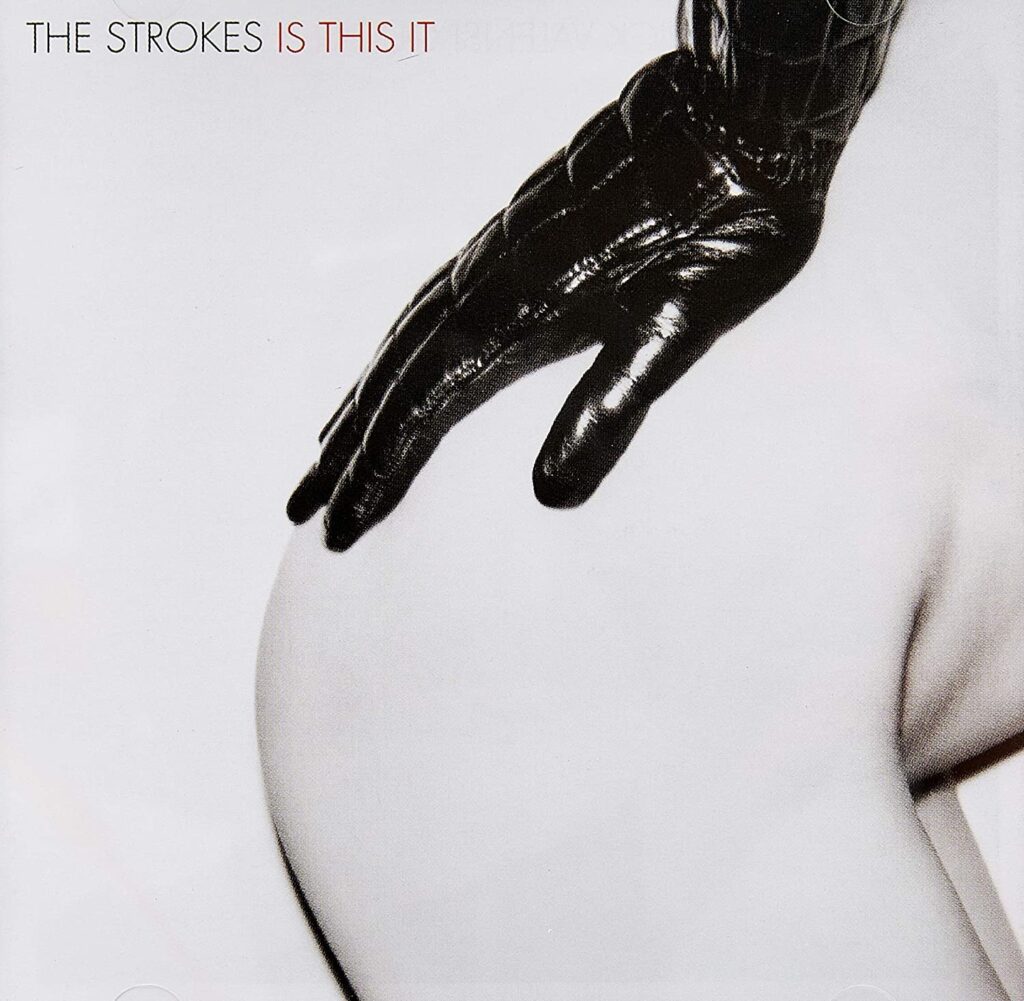 – Please tell us about three albums that have influenced your music. Also tell us about the influences of each album.
'Is this it' by The Strokes was an important record around the time the band was formed, It morphed eventually as more of the band started writing together and led to some discoveries with records like 'Joy as an act of resistance' by Idles and bands like KGLW(King Gizzard & The Lizard Wizard) and Sunset Rollercoaster.
– I believe that the number of fans of The F16s will increase in Japan in the future, starting with us. Could you give a message to listeners in Japan?
Hello Japan! We know we've never met but there is so much we know and love about you. Thanks for listening. We hope we can show you what we are in person, soon.
[Advertisement]

The F16s released Works
The F16s has released 2 albums("Kaleidoscope"、"Triggerpunkte").
EP"Is It Time to Eat the Rich yet?"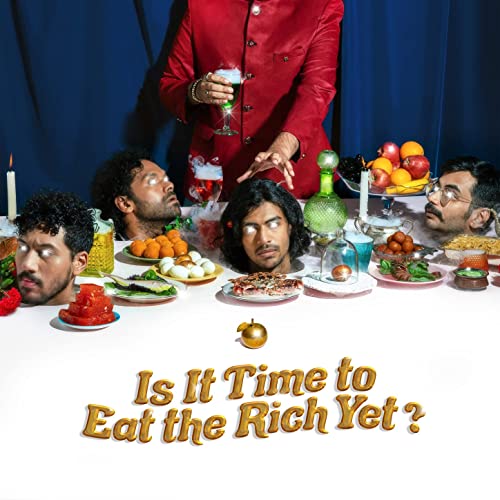 Release Date:2021/10/22
Tracks:
1.I'm On Holiday
2.Trouble In Paradise
3.Easy Bake Easy Wake
4.Sucks To Be Human
5.The Apocalypse
format: Mp3
Amazon
2nd album"Triggerpunkte"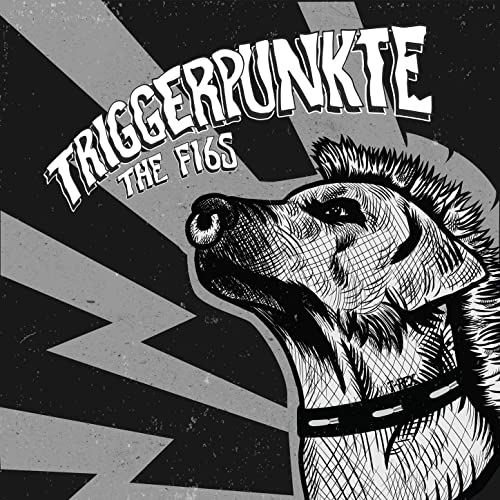 Release Date:2016/8/8
format: Mp3
Amazon
1st album"Kaleidoscope"

Release Date:2013/8/16
format: Mp3
Amazon
The F16s band profile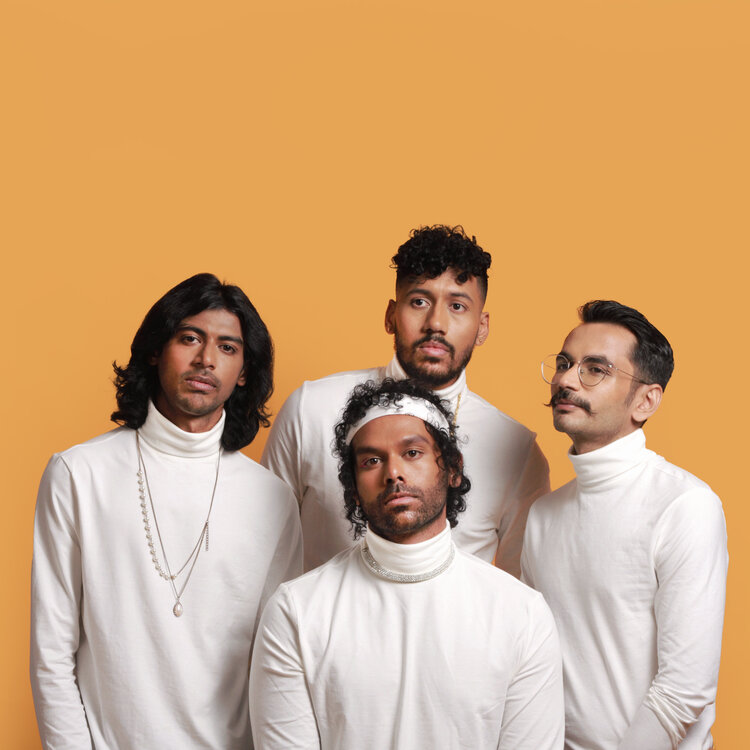 "For over ten years, Chennai based four-piece The F16s have been churning towards an ongoing refinement of their vision. From their 2013 debut Kaleidoscope, to the 2014 studio tie up with Converse that birthed "Nobody's Gonna Wait", through to their 2016 breakthrough "Triggerpunkte", this vision has mirrored both a maturity of execution and a certain gravity from listeners worldwide – as ten million Spotify streams and coverage in StereoGum, Brooklyn Vegan and Variety clearly suggest. Their forthcoming release, "Is It Time To Eat The Rich Yet?", was borne of an extended iteration of this evolution as authored from an observer's distant stare, one forged on intimately experiencing how a global pandemic needlessly compromised not only the lives of millions here in India, but more personally their own. Through extended periods of economic uncertainty and a corresponding focus to develop their craft, this music explores alienation with lyrical wit intact – "dancing to our doom" as one member frames it – via sonics that pull listeners in almost by the juxtaposition of the sentiment. This is a joyful celebration of the human condition under duress, scored by some of the finest pop music this country has on offer."
The F16s Rating
"The F16s aren't the first band to hide ominous messaging under outwardly joyous melodies, and sometimes they wear their influences on their sleeve too openly. But the instant familiarity is balanced by their technical and songwriting chops. Just grab a drink and dance your way to extinction."
The F16s representative song(Youtube)
The F16s – Sucks To Be Human [Official Music Video]

The F16s – I'm On Holiday

The F16s – Moonchild (lyric video)
The F16s Live Information
Bacardi NH7 Weekender 2022, Pune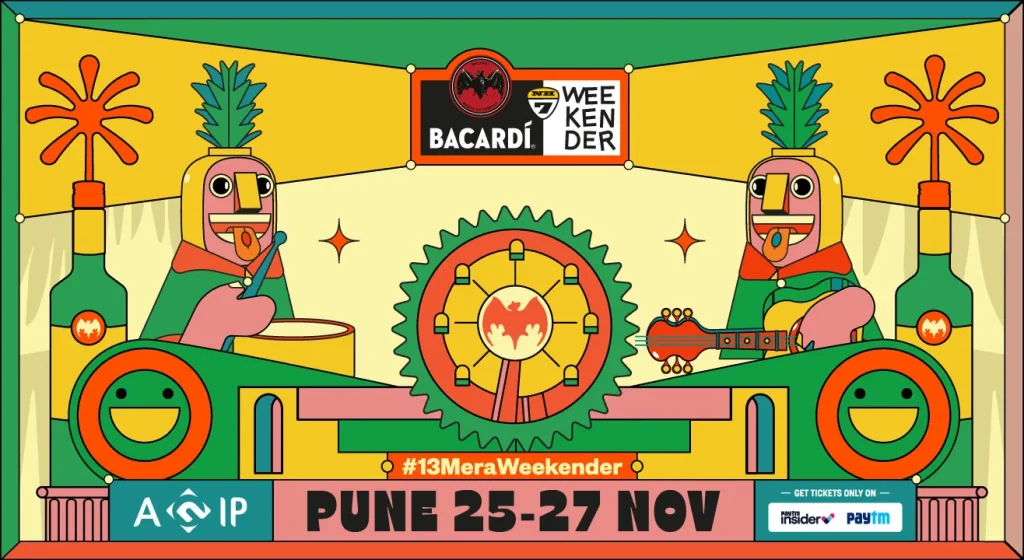 November 25 – 27 | 3PM onwards
Venue:Mahalakshmi Lawns
Nagar Road, Near Kharadi Bypass, Kharadi Octroi Naka, opp. Lohagaon, Pune International Airport Area, Lohegaon, Pune, Maharashtra 411047, India
Lineup(Phase 1):
The F16s, The Lumineers, Dirty Loops, Berklee Indian Ensemble Adi, Bloodywood, Dappest + adL, Dohnraj and The Peculiars, Easy Wanderlings, Fox in The Garden, Gouri and Aksha, Gutslit, Hanumankind, Kamakshi Khanna, Karshni, Kraken, Pacifist, Parekh and Singh, Perp X Linfomation, Rawal X Bharg, Rudy Mukta, Saachi, Sanjeeta Bhattacharya, Shreyas Iyengar, Tejas, Trees For Toothpicks, Utsavi Jha, VelvetMeetsATimeTraveller, Wild Wild Women, Yashraj.
Website:https://nh7.in/
[Advertisement]

Interviewer:yabori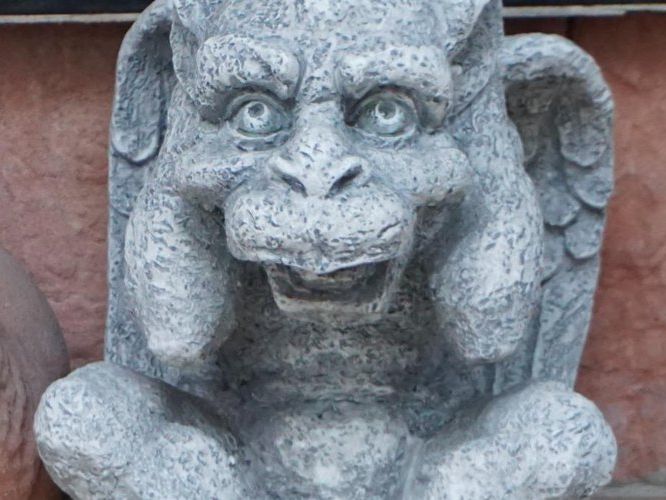 I am the editor-in-chief of BELONG Media and A-indie, and I have been writing the music blog Timeless Masterpieces, its predecessor, since 2010.
After writing for "only in dreams" hosted by Masafumi Goto, vocalist of ASIAN KUNG-FU GENERATION, I studied music business at a music school.
I have been writing articles on Japanese and international music for more than 10 years.
In the past, I was in charge of garage rock, psychedelic rock, and Japanese indie rock at a music CD rental store with over 100,000 album titles.
With these experiences, I have published 26 issues of "BELONG Magazine," a music magazine with the theme of "Roots Rock.
Currently, I write articles based on SEO strategies I learned at a web production company. I enjoy watching "Kaiun! Nandemo Kanteidan".
My favorite quote is "Trust your own bad taste".
Click here to see the articles I wrote so far.
Twitter: @boriboriyabori